Fired officials given new positions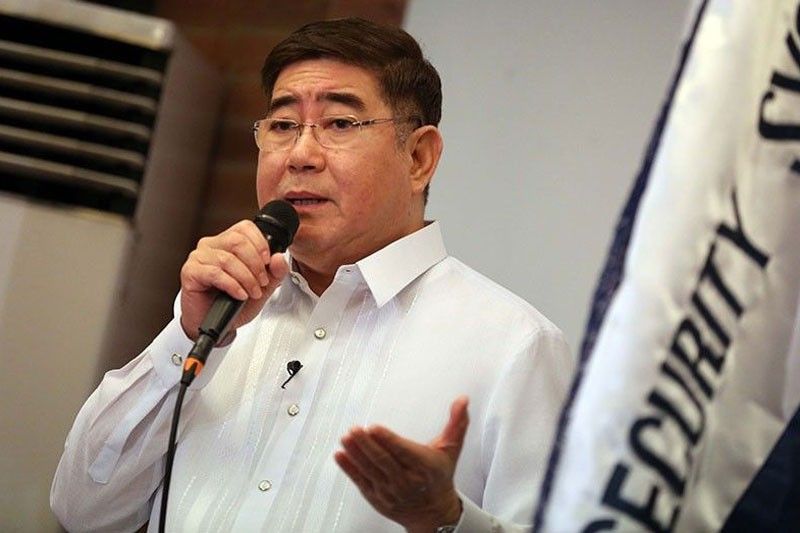 MANILA, Philippines — President Duterte has given new positions to two officials he previously fired over alleged irregularities.
He named last Wednesday Jose Gabriel "Pompee" La Viña as agriculture undersecretary, succeeding Bernadette Romulo-Puyat who has been named tourism secretary, and former Presidential Commission for the Urban Poor (PCUP) commissioner Manuel Serra Jr. as member of the governing board of the Philippine Coconut Authority.
It was La Viña's third position in government since Duterte assumed office. La Viña, who served as social media director of Duterte during the campaign, was named Social Security System (SSS) commissioner in 2016 but was dismissed over costly project proposals and his alleged vilification of fellow SSS officials.
La Viña has denied allegations that he abused the funds of the state pension fund.
While the vacated post in the DA is for agribusiness and marketing, it is not certain if this would be automatically assigned to La Viña or if the department chief would first implement a reshuffling of officers.
Presidential spokesman Harry Roque said the appointment of La Viña was "executive prerogative."
Serra will serve the unexpired term of Abundio dela Torre, whose appointment will end on June 30 this year. Serra is one of the PCUP commissioners fired last year over alleged unnecessary trips and supposed failure to hold meetings.
Other urban poor officials who were dismissed were former PCUP chairman Terry Ridon and former commissioners Joan Lagunda, Noe Indonto and Melissa Aradanas, a cousin of Duterte's partner Honeylet Avanceña.
Duterte has given a new post to Aradanas, appointing her as deputy secretary general of the Housing and Urban Development Coordinating Council last March.
Asked how he could reconcile the appointment of officials accused of irregularities with Duterte's anti-corruption campaign, Roque replied: "It is not the rule, it is exception to the rule."
"As far as the President is concerned, he has fired more than 20, all of whom are very close to him. We'll let the people be the judge on this regard," he added.
Roque reiterated that it would now be up to the ombudsman to probe former officials who were tagged in corruption.
"Because of the ranks of the appointees who were fired by the President, it is now within the jurisdiction of the Sandiganbayan. And that is why the preliminary investigation must be conducted in the Office of the Ombudsman," he added.
Malacañang also appointed International Rice Research Institute (IRRI) deputy director general Victor Bruce Tolentino as member of the policy setting body of the Bangko Sentral ng Pilipinas (BSP), replacing the late Monetary Board member Valentin Araneta. He will serve until July 21, 2020.
Tolentino completes the seven-man board composed of BSP Governor Nestor Espenilla Jr. as chairman, Finance Secretary Carlos Dominguez III, former socioeconomic planning secretary Felipe Medalla, former trade secretary Peter Favila, former Metropolitan Bank & Trust Co. president Antonio Abacan and former BSP deputy governor Juan de Zuñiga as members
La Viña, whose appointment was released to the media yesterday, said he would report for work next week.
"My plans would depend on the specific objectives the Secretary (Emmanuel Piñol) would want me to pursue for the department," La Viña said in a text message to The STAR, adding that he has yet to talk with the Agriculture chief.
Piñol, who recently arrived from South Korea, said the appointment was already mentioned to him.
In a separate message, Puyat said: "The Secretary has the right to choose which specific field Pompee will handle. But not necessarily agribusiness and marketing."
She added that La Viña is lucky to be assigned to the DA as it has the most number of professional hardworking people she ever worked with.
"We all know that the holy grail of agriculture in the country is two-fold – how to increase productivity to be at par with the best in the world and how to distribute the fruits of the land and our farmers' labor in the spirit of social justice as an instrument for reducing poverty in our country significantly," La Viña said.
In April, he was appointed as Tourism undersecretary. This came after his job as Social Security System commissioner was terminated last year for alleged 'abuse' of public funds.
He served as deputy minister and undersecretary of Agriculture of the Ministry of Agriculture and Food from 1986 to1993.
Tolentino, on the other hand, served as IRRI's deputy director general for communication and partnerships since 2012. He also served as secretary to the IRRI Board of Trustees.
Apart from overseeing IRRI's legal services, he led several key areas of programming: fund-raising, communication and partnerships with donors, international and regional organizations, national governments and agriculture-related ministries and agencies.
With more than 35 years of progressive experience in governance, management, analysis and planning socioeconomic development reforms and initiatives, Tolentino has successful projects with NGOs and government agencies in Asia, Africa and Central America under his belt.
He has served as a consultant on development issues for the Philippine government, both executive and legislative branches, and international policy research and donor agencies, including CGIAR institutions and various UN agencies, the World Bank Group and the Asian Development Bank.
Tolentino earned a Ph.D. in Economics at the University of Hawaii and the East West Center, and a Master's in Economics at Xavier University in the Philippines. – With Louise Maureen Simeon, Lawrence Agcaoili