Duterte wants to buy more South Korea fighter jets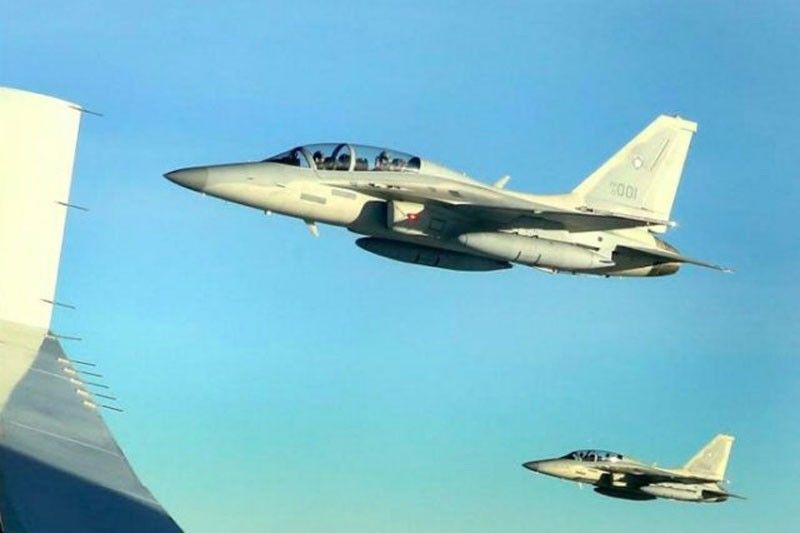 MANILA, Philippines — Impressed by the performance of the South Korean FA50 fighter jets during the Marawi campaign, President Duterte now wants to procure an additional squadron of the aircraft, according to Defense Secretary Delfin Lorenzana.
In an interview at the Philippine Air Force (PAF) symposium held at Armed Forces of the Philippines Commissioned Officers Club yesterday, Lorenzana said that the President directed senior defense and military officials to study the plan to acquire more FA50 jets.
He said that the President saw for himself how effective these jet fighters were during the Marawi City conflict.
"For now there's nothing final yet as we, senior leaders, have to discuss this. But that is what the President wants," Lorenzana said.
At the height of the five-month Marawi hostilities, troops had to fight the terrorist group in an urban environment that rendered the soldiers vulnerable to enemy snipers positioned in high-rise structures.
Lorenzana said the President plans to acquire an additional 12 fighter jets similar to the US F16 fighting Falcons.
Aside from the fighter planes, the Philippines is also acquiring helicopters from South Korea, using the funds allotted for the procurement of the scuttled helicopter deal with Canada.
Lorenzana added that aside from the air assets, the defense department is also eyeing the procurement of firearms from South Korea.
The entry of the FA50s into the theater of Marawi conflict subsequently rendered the Maute terror group and their foreign cohorts, defenseless, Armed Forces of the Philippines (AFP) chief Gen. Carlito Galvez said.
"The air assets of the Air Force, the FA50s, the SF260s, the OV10s and the AW109 attack helicopters were game changers in the Marawi conflict," said Galvez, who was the overall military commander in the Marawi campaign.