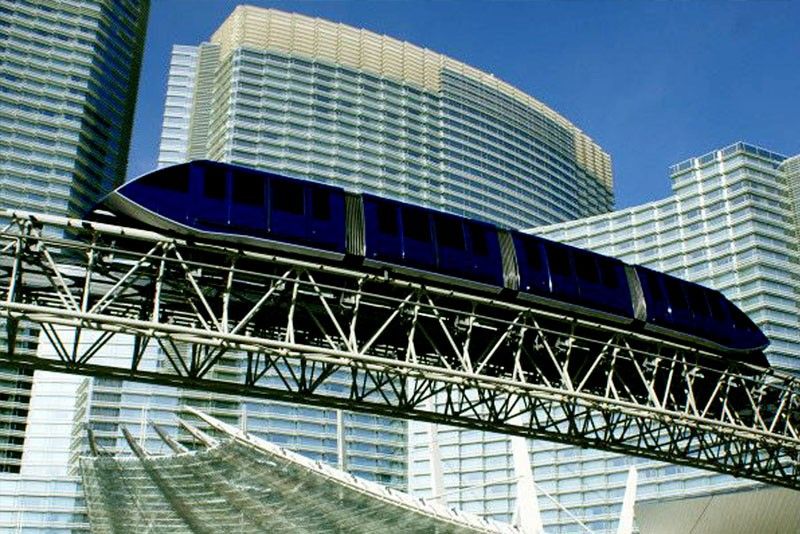 An artist's rendition shows the proposed Skytrain monorail that will link the Metro Rail Transit's Guadalupe station to Bonifacio Global City in Taguig.
Government greenlights Makati-BGC Skytrain
(The Philippine Star) - May 28, 2018 - 12:00am
MANILA, Philippines — The Department of Transportation (DOTr) has granted "original proponent status" to the two-kilometer Skytrain monorail project of Infracorp Development Inc., the infrastructure company of tycoon Andrew Tan's Alliance Global Group Inc. (AGI) that will connect Fort Bonifacio in Taguig to Makati.
"We laud the government's quick action to the proposal. This is another clear indication of the government's serious commitment and focus on infrastructure developments," said Kevin Tan, Infracorp president.
The P3-billion Skytrain monorail project will use automated cable-propelled monorail technology, reducing travel time from uptown Bonifacio to MRT Guadalupe to only five minutes, at no cost to the government.
The project will also make provisions to interconnect with other transport hubs operating within the area where the monorail passes through. It is seen to benefit around 60,000 to 100,000 commuters every day.
"There is really an urgent need to connect the two major business districts of Makati and Taguig, and this project will make that into a reality," said Tan.
With the DOTr's endorsement of the project, the proposal will go through a review by the National Economic and Development Authority's Investment Coordination Committee.
The unsolicited proposal was submitted to the DOTr in October last year.
The 24-year-old AGI created Infracorp last year, marking its entry into infrastructure projects, particularly to participate in the government's private-public partnership projects.
The company is also part of the "super consortium" that submitted a proposal to rehabilitate and expand the Ninoy Aquino International Airport, along with some of the country's biggest conglomerates.
Infracorp is also looking into other potential infrastructure projects, particularly on transport solutions, in several business districts around Metro Manila and in key growth areas around the country.