Calida faces graft raps for owning security agency with government contracts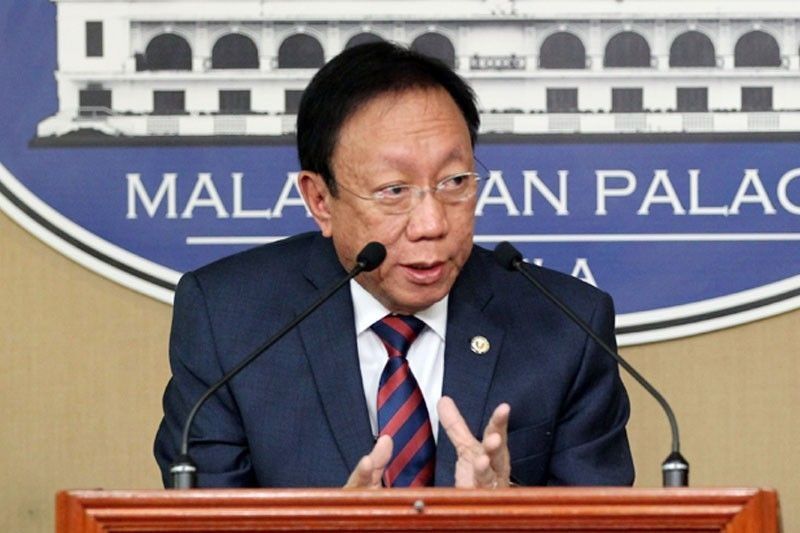 MANILA, Philippines — Solicitor General Jose Calida is facing graft raps at the Office of the Ombudsman over his allegedly anomalous ownership of a security agency that has contracts with several government agencies.
On Thursday, Jocelyn Acosta-Nisperos filed a 13-page complaint against Calida, accusing him of violating the Anti-Graft and Corrupt Practices Act, the Code of Conduct and Ethical Standards for Ethical Standards for Public Offices and Employees and the Revised Penal Code.
Acosta-Nisperos said that, according to the document she received from the Securities and Exchange Commission, Calida owns 60 percent of Vigilant Investigative and Security Agency, while his wife and three children own 10 percent each.
VISAI, said Acosta-Nisperos, acts as the security agency of the National Economic Development Agency, National Anti-Poverty Commission, Philippine Amusement and Gaming Corp. and National Parks Development Corp.
The complainant said that Calida's ownership of VISAI presents a conflict of interest, as stated in the Code of Conduct and Ethical Standards for Public Officials and Employees .
"As solicitor general, respondent represents the agencies and instrumentalities of the government, including the NEDA, NAPC, PAGCOR and NDPC. Respondent cannot be the lawyer of the government, at the same time its client," the complaint read.
"By basically owning VISAI, respondent places the government at a disadvantageous position," Acosta-Nisperos added.
The complainant also claimed Calida's filing of quo warranto against Chief Justice Maria Lourdes Sereno is a violation of the anti-graft law.
RELATED: Calida urged to file quo warranto vs De Castro
She claimed that Calida is guilty of "persuading, inducing or influencing another public officer—the Supreme Court in this case—to perform an act constituting a violation of rules and regulations duly promulgated of a competent authority.
Acosta-Nisperos also said that Calida has violated his mandate at chief defender of the government when he "exhibited total bias in favor of the [clan of the late dictator Ferdinand Marcos Sr.]" through his support to the move to dissolve the Presidential Commission on Good Government.
The PCGG is the government body tasked to recover the ill-gotten wealth of Marcos and his cronies.
RELATED: A look into plans to abolish the agency going after Marcos loot
The complainant also said that Solicitor General is guilty of malversation for having an illicit relationship with an intern at the Office of the Solicitor General and diverting public funds to her. She only cited reports for this claim, however.
Although talk of the supposed relationship has spread online, it remains an unverified rumor.
Acosta-Nisperos earlier urged Calida to initiate a quo warranto case against Associate Justice Teresita De Castro, which the solicitor general denied due to lack of merit.