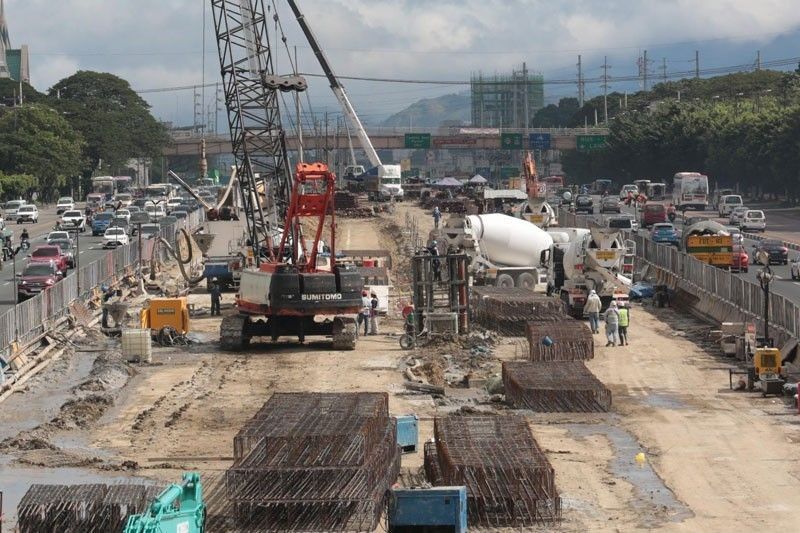 Rep. Gary Alejano on Tuesday warned the government against being trapped in China's debt trap diplomacy.
The STAR/Michael Varcas
Philippines may be trading natural resources for China funds, Alejano warns
MANILA, Philippines — President Rodrigo Duterte's administration may be careening into China's debt trap diplomacy that could cost the Philippines territory in the South China Sea, an opposition lawmaker warned on Tuesday, as he urged the government to be transparent about its deals with Beijing.
Rep. Gary Alejano (Magdalo) said that although the Philippines is not yet at debt risk, the Duterte administration's borrowing spree from China to fund its ambitious infrastructure projects could lead Manila to being mired in Chinese loans.
He cited the experiences of other countries that heavily borrowed from China only to end up ceding their natural resources to service their debt.
"The Philippines may not be at debt risk at the moment, but the uncontrolled massive borrowing from the Duterte administration may lead us to the debt trap especially seeing the overdependence of Duterte on China," Alejano said.
"The experiences of other countries should serve as warning on the nature of loans being generously provided by China. These states are trapped in debt with China and are at risk of losing not only their valuable natural resources and strategic assets but also their sovereignty. We may end up giving up our rights to our territory in the West Philippine Sea," the Magdalo lawmaker said.
READ: DOF: 'Build, Build, Build' will outrun growth of debt
According to Alejano, the money raised by the government's tax reform program would just fund 16 percent of the projects under the government's Build, Build, Build program while the remaining amount would be financed by loans.
In a presentation, Alejano said that China's debt trap would start with the allotment of large amounts of Chinese loans at very high commercial rates. This would be followed by forcing the debtor to swap debt with equity, he said.
China would then demand favorable access to natural assets as payment for financing infrastructure, he said. Finally, indebted countries would be consigned to debt servitude.
Alejano cited the study of Center for Global Development on the case of countries such as Tajikistan, which were forced to give up territory or their natural resources to pay for their debts to China under its Belt and Road Initiative, which the lawmaker said is the core of the Beijing's debt diplomacy.
READ: ADB lending $920 million to Philippines in 2018
In his presentation, Alejano said that Tajikistan's debt to China accounted for almost 80 percent of the country's total increase of external debt between 2007 and 2016.
China wrote off an unknown amount of debt in exchange for 1,154 square kilometers of disputed territory, the lawmaker claimed.
In the case of Sri Lanka, China took over the Hambantota Port for 99 years following Colombo's refusal to service an $8 billion loan at six percent interest rate to finance its construction.
The Mattala Airport was also given to a Chinese firm to manage and operate, he said, giving Beijing a strategic military position in the event of an Indian Ocean conflict.
"China is like the merciless loan shark, the ruthless 5-6 lender, who charges incredibly high interest rates in exchange for a fuss-free loan to poor countries. It is as if they expect no repayment for the loans they offer as they force and strangle nations to swap debt to equity," he explained.
Alejano said that infrastructure projects under these loans would require Chinese contractors and workers, removing employment opportunities for Filipinos.
He urged the Duterte administration to be cautious about its dealings with China and said that many financing options were available.
"I stand against this as we may be contracting loans we cannot repay. I certainly will not sit down and allow our territory and sovereignty to be payment for these debts, if that is President Duterte's intention," Alejano said.
READ: BBB must showcase completed projects to sustain momentum – ADB