Philippines welcomes Kuwait's willingness to address OFW concerns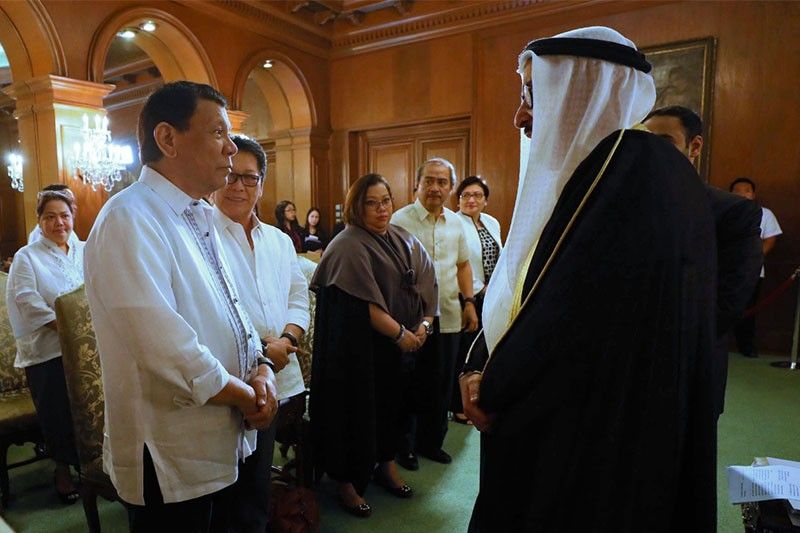 MANILA, Philippines — The Philippine government acknowledged the assurances of Kuwait that it will cooperate in addressing the concerns of Filipino workers in the Gulf state.
Foreign Affairs Secretary Alan Peter Cayetano welcomed the statement of Kuwaiti Deputy Foreign Minister Khaled Al-Jarallah, who said that Kuwait was willing to work with the Philippines in resolving labor issues.
"This gesture on the part of Kuwait, a country with which we have a shared history and strong people-to-people ties, will allow us to move forward and hurdle the challenges we face," Cayetano said.
The Philippines' top diplomat stressed that protecting the welfare of Filipino workers was a shared goal between the two countries.
"We acknowledged with heartfelt thanks the assurances of Kuwait to work with us in protecting the rights and promoting the welfare of Filipinos working there," the Foreign Affairs chief said.
Cayetano also affirmed the friendship between the Philippines and Kuwait, which dates back to the 1990s when Manila sent troops to support Kuwait during the Gulf War.
He added that the strength of the two countries' friendship would "withstand this misunderstanding."
Al-Jarallah, however, reiterated that Kuwait "rejects any breach against its sovereignty or laws and would act decisively against any relevant attempt."
READ: Kuwait rejects sovereignty breach amid diplomatic row with Philippines
The Kuwaiti government had expelled Philippine Ambassador Renato Villa following his remarks in connection to the embassy's rescue operations for distressed Filipino domestic workers.
Kuwait was also angered when a video showing how embassy officials conducted the rescue missions became viral. The video was released by the Department of Foreign Affairs, pushing Kuwait's Ministry of Foreign Affairs to summon Villa and serve him diplomatic notes.
Kuwaiti Ambassador Musaed Saleh Ahmad Althwaikh was also recalled from Manila when Villa was declared persona non grata in Kuwait.
Last Sunday, President Rodrigo Duterte declared that the ban on overseas Filipino worker deployment to the Gulf state would be permanent.
"The ban stays permanently. There will be no more recruitment, especially for domestic helpers," Duterte said on Sunday upon arriving from Singapore.
Labor Secretary Silvestre Bello III, on the other hand, said that the deployment ban was not permanent as Duterte was misquoted once again.
"Reports are sometimes inaccurate. The President reportedly said the ban is now permanent – that is not the case. The President had said from the start that the deployment ban will stay for as long as there is no (memorandum of understanding) and there is no justice," Bello said
RELATED: Kuwait seeks to calm Philippines crisis over workers