Joma to return home only if 'significant' advances in peace talks are attained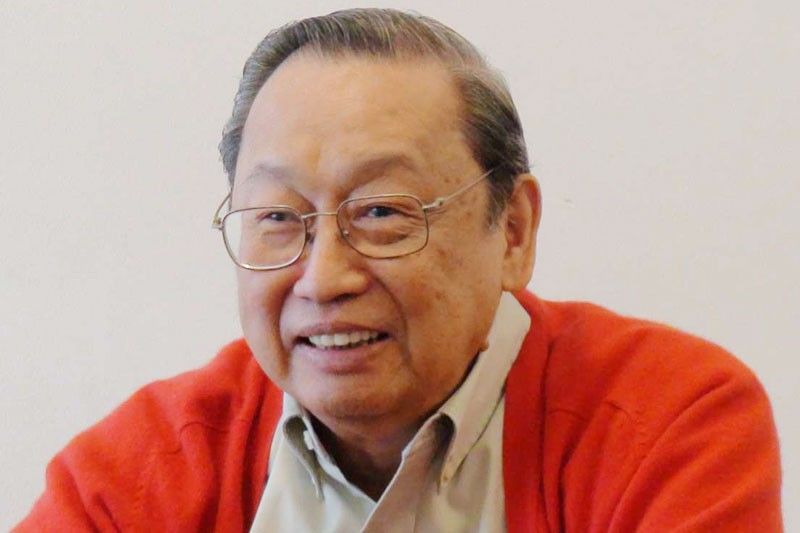 MANILA, Philippines — Should there be substantial strides in the peace talks, National Democratic Front of the Philippines chief political consultant Jose Maria Sison would return to the Philippines and directly talk to President Rodrigo Duterte.
Sison, who has been living in exile in the Netherlands since 1987, made this vow Monday (Manila time), as a response to Duterte's offer to him to come home during the 60-day timeframe he had set.
"I declare that I will certainly return home when a significant advance in the peace negotiations has been achieved within the framework of The Hague Joint Declaration and when my comrades and lawyers are satisfied with legal and security precautions," he said.
Sison said the government of the Philippines and the NDFP negotiating panels should make a memorandum of agreement to respect existing agreements prior to Proclamation 360, draft mutually satisfactory agreements on ceasefire and amnesty of the political prisoners, among others, necessary for reviving the peace process.
He cautioned that if he returns to the country prematurely, he would expose not only himself but also the peace process "to extremely high risks of sabotage and termination by spoilers who are out to terminate the peace process once and for all."
The Communist Party of the Philippines founder said, nevertheless, expressed gratitude to his former student for his offer of homecoming.
"I have long wished that we could meet again and cooperate closely in enabling the peace process to advance from one item to another in the substantive agenda," he said.
On Saturday, the president reiterated his invitation to Sison to come home to produce a deal.
"I will subsidize your trip here. I will pay all your billeting and food. To the guerrilla front, you stay in one place, confine yourselves in a camp," Duterte said.
He also encouraged the rebels to "take advantage" of the 60-day period he had said. Duterte, however, did not clearly indicate when the timeframe would start.
READ: 60 days for peace talks
Peace talks are generally held in a different country and facilitated by a third party.
The Kingdom of Norway has been a third-party facilitator between the communist rebels and the Philippine government. In February, Norway's special envoy to the peace process reiterated the country's commitment to the talks.
Duterte, in recent speeches, expressed his openness to give another "last chance" for peace with the communist insurgents.
This is despite formally terminating the peace talks in November last year and declaring the CPP and its armed wing, the New People's Army as terror bodies.