National ID rollout seen early May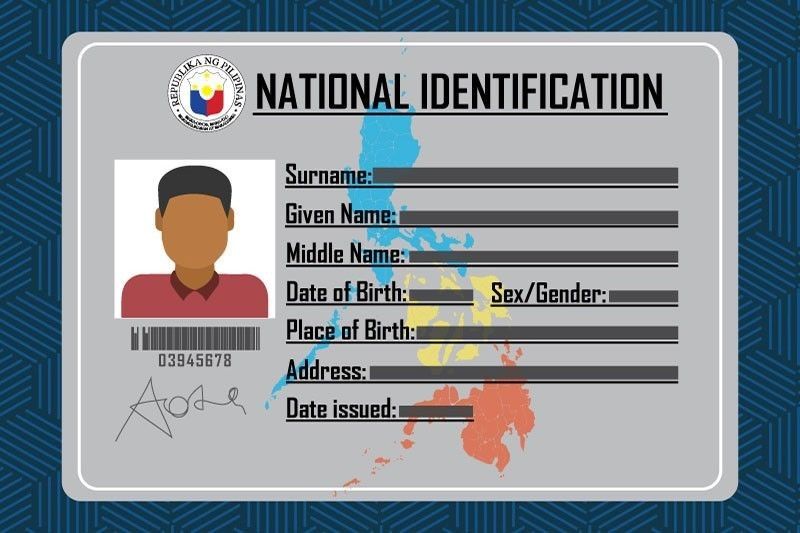 MANILA, Philippines — The government is hoping to roll out the national ID system using biometrics of all citizens and resident aliens in the Philippines as early as next month.
Bangko Sentral ng Pilipinas Gov. Nestor Espenilla Jr. said the launch of the national ID system supports the central bank's aspiration for a more digital economy.
"Our great expectation is that we will have finally a proper national ID law as early as next month," he said.
Espenilla pointed out the BSP has been a major partner in promoting the adoption of "what we call a foundational biometric ID system."
The Senate approved on third and final reading the bill, "An Act establishing the Philippine Identification System" last month. The House of Representatives approved the same measure in September last year.
"There's a meeting of the minds between the two houses. And we expect the bicameral conference committee to happen next month. The bill has also been certified as urgent," he added.
To significantly catalyze a digital ecosystem, the BSP believes there must be a reliable national digital identification system to address persistent customer on-boarding issues due to lack of acceptable IDs and the highly inefficient paper-based KYC (know your customer) processes.
The envisioned national ID system is designed to ensure universal coverage, data integrity and security, and optimum utility and would serve as an enabling platform for the efficient delivery of a whole range of government and private sector services for all Filipinos.
The single national ID dubbed PhlSys would contain the full name, date of birth, address and some fingerprint information of an individual.
The Department of Budget and Management (DBM) has allocated P2 billion for the national ID system under the 2018 national budget.
"We have great expectations in the BSP and we can assure you that we are ready to move forward quickly with this foundational biometric ID system. I hope it doesn't get any political derails. We really need it," Espenilla said.
He said the Philippines is the only member country in the Association of Southeast Asian Nations (ASEAN) that does not have a national ID system.
The BSP chief said the BSP is ready to recognize the national ID once it is put in place to replace all other IDs currently required from bank customers.
There are various ID cards issued to state workers including the Unified Multi-Purpose ID (UMID) issued to members of the Social Security System (SSS), Government Service Insurance System (GSIS), Philippine Health Insurance Corp. (PhilHealth) and the home Development Mutual Fund (Pag-IBIG Fund).
"It will solve or it will address many issues such as money laundering compliance. It will also facilitate the acquisition of customers from a distance," he said.