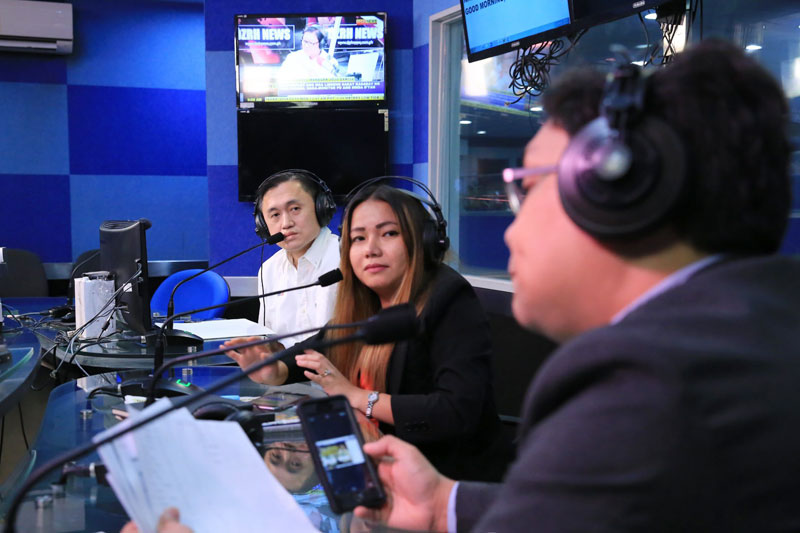 Transcribers of Malacañang's News and Information Division (NIB) yesterday released to the media a transcript of an interview with an impersonator whom they thought was President Duterte. File
Oops! Palace releases transcript of fake Duterte
MANILA, Philippines — First there was fake news. Now, there's fake Duts.
Transcribers of Malacañang's News and Information Division (NIB) yesterday released to the media a transcript of an interview with an impersonator whom they thought was President Duterte.
The Duterte impersonator was interviewed by phone during the morning program of dzRH anchors Deo Macalma and Rica Herrera, which also had presidential aide Christopher "Bong" Go as live studio guest.
During the interview, the impersonator heaped praises on Go, who is considering running for senator next year. Mimicking the voice and accent of Duterte, the impersonator said Go was a man of principle and integrity.
The impersonator also claimed that he has already allowed Go to seek a senatorial seat in 2019.
"Itaas na ninyo ang kamay niyan. Itinaas ko na ang kamay niyan (Raise his hand. I have already raised his hand)," the impersonator said.
Duterte's impersonator was identified as Jun Alegre, a dzRH correspondent based in Bicol.
Alegre's impersonation of Duterte has become a regular segment of dzRH's daily program "Isyu" for the last three months. The program, which tackles political issues, airs weekdays from 9 a.m. to 10:30 a.m.
A transcript of the interview was sent to reporters by email two hours after it was aired.
The transcript labeled the impersonator as "PRRD," which stands for President Rodrigo Roa Duterte.
Some online news outlets published stories based on the transcript but had to pull them out after learning that the one they quoted was just an impersonator.
At 1:22 p.m. NIB emailed an erratum stating that the transcription titled "Interview with President Rodrigo Roa Duterte by Deo Macalma and Rica Herrera over dzRH on March 19, 2018" should have read "Interview with Impersonator of President Rodrigo R. Duterte."
"Apologies for the error," the erratum read.