20 gas stations ordered to explain price hikes
January 19, 2018 | 12:01am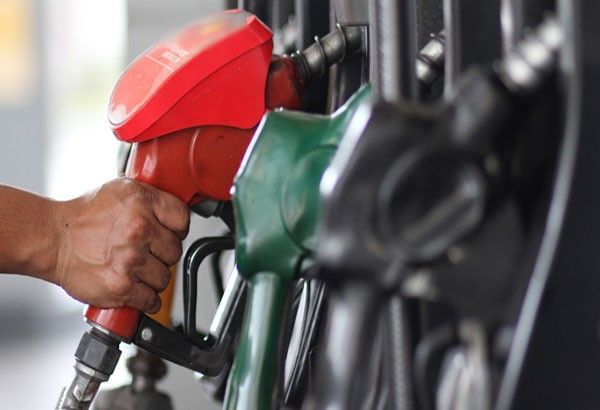 MANILA, Philippines — The Department of Energy (DOE) has ordered at least 20 oil retailers to explain why they hiked fuel prices due to the Tax Reform for Acceleration and Inclusion (TRAIN) Act.
Energy Assistant Secretary Leonido Pulido revealed during a Senate hearing yesterday that about 30 percent of the oil industry, composed of around 6,800 retail stations, increased prices prematurely due to TRAIN.
"Of the figure, at least 20 gas stations in Metro Manila raised pump prices from Jan. 8 to 12, which the agency was able to validate that the new excise tax on fuel should not have been implemented yet," Pulido said.
Pulido said there are several other oil retailers that implemented the TRAIN excise tax although these have yet to be validated by the agency.
These include 408 Shell stations in Luzon from Jan. 5 to 11; 245 Petron stations in Luzon from Jan. 8 to 12; 37 Flying V stations in Luzon from Jan. 9 to 11 and 178 Caltex stations – 49 in Luzon, 84 in the Visayas and 45 in Mindanao – from Jan. 13 to 14.
Pulido said the DOE issued show cause orders to these oil retailers, directing them to prove that their old stocks have been used up.
"We are currently validating, based on our records and of the records available in relevant government agencies, if they have really used up all their old stocks," he said. "We are prioritizing those retailers that raised prices from Jan. 8 to 12."
The DOE earlier said the new excise tax on petroleum products would be applied starting Jan. 1, but it should not include the old stocks.
The agency said it expects fuel prices to increase 15 days into the new year.
No fuel price increases related to the new tax regime should be implemented before Jan. 16, it said.
If these retailers are found to be unduly raising fuel prices, the DOE will impose penalties such as revocation of their license to operate and closure.
"We would be forced to suspend or revoke their certificates of compliance (COC), which allows them to operate as a retail station. We will recommend cancellation of their local government unit business permit and closure order against them," Pulido said.
Sen. Sherwin Gatchalian, chairman of the Senate committee on energy, said the DOE should have done this before the TRAIN law took effect.
"We're relying on the government, on DOE specifically, to protect the consumers," Gatchalian said.
"They cannot validate those who raised prices after Jan. 15. They required oil companies to submit levels of inventory last Jan. 4, but did not complete processing and analysis. I told them to do a better job. It's not enough that they asked for data from oil companies," he said.
TRAIN on power rates
Consumers of the Manila Electric Co. (Meralco) will see an increase of P0.07 per kilowatt-hour, or around P13, in their February electricity bills, based on computations made by the Senate energy committee.
Those outside the Meralco franchise area are seen to have a P0.09 per kwh jump in their electricity bills, equivalent to about P12 next month.
Transmission rates will increase due to the addition of value-added tax (VAT) by about P0.06 per kwh, while the coal tax will have a P0.01 per kwh increase within Meralco and P0.03 per kwh outside Meralco.
The DOE met with power distribution utilities in order to discuss the effective and appropriate implementation of the power-related provisions of the TRAIN law.
Among the major items discussed were the adjustments due to the VAT on the transmission sector, VAT on Cooperative Development Authority (CDA)-registered electric cooperatives and excise tax on coal and diesel that are used to fuel power plants.
"We will look into coal contracts and scrutinize provisions as to whether there is a provision on pass-on on excise tax," Energy Secretary Alfonso Cusi said.
He said the meeting would examine the submissions of coal-fired power plants to the Electric Power Industry Management Bureau.
"Corollarily, the DOE has directed all distribution utilities to require from their power suppliers the basis of any additional charges that may emanate from the TRAIN Law. This includes the explanation on the implementation of excise taxes vis-a-vis the minimum inventory requirement for both coal stocks and diesel stocks," Cusi said.
"The ultimate objective of the TRAIN Law of consumption-to-investment, better infrastructure and social services for the people will be achieved with this strong collaboration between the DOE and the DOF," he said.