Grace Poe leads 2019 Senate survey; Sara Duterte in Magic 12
January 5, 2018 | 12:00am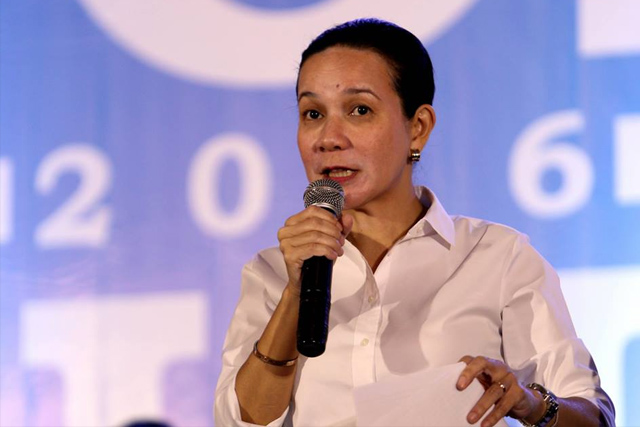 MANILA, Philippines — Re-electionist and returning senators have led a recent pre-election survey that also placed presidential daughter Davao City Mayor Sara Duterte-Carpio in the so-called Magic 12 in the next senatorial poll.
Re-electionist Senators Grace Poe, Cynthia Villar, Aquilino Pimentel III and Nancy Binay topped the survey reportedly conducted by Social Weather Stations (SWS) from Dec. 8 to 11.
Duterte-Carpio ranked ninth, after former senator and Taguig Rep. Pia Cayetano, re-electionist Juan Edgardo Angara, and former senators Jinggoy Estrada and Ferdinand Marcos Jr.
Completing the Top 12 were former senator Lito Lapid, re-electionist JV Ejercito and broadcaster Erwin Tulfo.
The survey results, which were not released on the SWS website, were published online by radio dzRH yesterday.
SWS neither confirmed nor denied the existence of the survey when The STAR called the pollster's office to verify.
This may indicate that the survey was commissioned or paid for by an individual or group.
Based on the results, Poe – also the frontrunner in the 2010 senatorial elections – obtained 64 percent of the votes of survey respondents.
She was followed by Villar with 42 percent, Pimentel with 38 percent, Binay with 37 percent, Cayetano with 35 percent and Angara with 33 percent.
Estrada and Marcos tied at 7th to 8th spot with 28 percent, followed by Duterte-Carpio with 27 percent.
Completing the Magic 12 are Lapid, Ejercito and Tulfo, who all got 26 percent.
Meanwhile, trailing in the survey were former senator Manuel Roxas II (13th place, 25 percent), re-electionist Benigno Aquino IV (14th, 24 percent), former senator Serge Osmeña (15th, 20 percent) and Philippine National Police chief Director General Ronald dela Rosa (16th, 19 percent).
Rounding up the Top 20 were former senator Ramon Revilla Jr. (17th, 18 percent), outgoing Quezon City Mayor Herbert Bautista (18th to 19th, 16 percent), former senator Teofisto Guingona III (18th to 19th, 16 percent) and former Manila vice mayor Isko Moreno (20th, 15 percent).
Other survey details, including the number of respondents and the actual survey question, were not immediately available.
Duterte-Carpio warned the political foes of President Duterte not to bother her about political plans, especially on her allegedly running for a Senate seat in the 2019 polls.
The mayor's name already came out in senatorial race surveys as early as in the 2010 elections.
"President Duterte's enemies should not annoy me, then my slot should become available to all the yellows," the presidential daughter said.
But Sara was also quick to point out that should her father's political foes persist on bothering her, then she might just decide to run for a Senate post.
Malacañang was mum on the inclusion of Mayor Duterte in the list of possible top contenders for the 2019 senatorial race.
"I read a news from a news magazine online. But I have not seen the survey myself," presidential spokesman Harry Roque said in a press briefing yesterday in Davao City.
"(I have) no comment. And I think, Mayor Duterte has her own spokesperson in City Hall," he added. – Edith Regalado, Alexis Romero