Red flags on Dengvaxia ignored, health reform advocate says
December 12, 2017 | 3:30am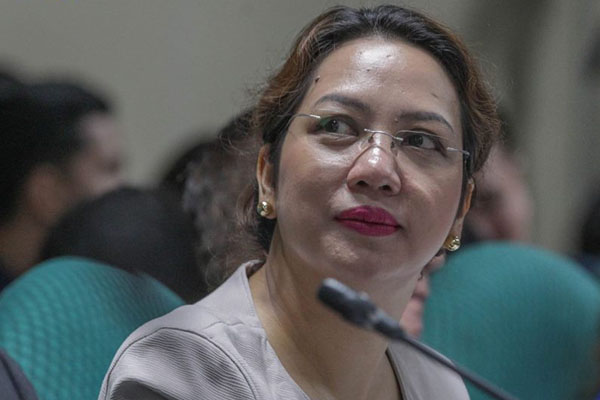 MANILA, Philippines — Health advocates and experts had cautioned former Health Secretary Janette Garin over the safety of Dengvaxia but their warnings were ignored, a health reform advocate said Tuesday.
Dr. Anthony Leachon, former member of the Department of Health Expert Panel on Dengue, said that experts questioned the "premature" mass vaccination in 2016, citing that its safety and cost-effectiveness had not been established.
Leachon, in an interview on ANC, said that the introduction of the dengue vaccine should have been done on a controlled scale.
"When you launch a product, it will be exposed to about 10,000 to 20,000 kids and doctors will supervise so they can report side effects," he said, noting it usually takes three years to prepare a community for a new vaccine.
"[But they proceeded with] mass vaccination. Safety issues were alerted by health advocates and scientists in the country but you ignored that," Leachon said.
DOH suspended the mass immunization program on December 1, shortly after manufacturer Sanofi Pasteur disclosed it had found in post-trial tests that the vaccine poses a threat to those who had no prior dengue infection.
More than 860,000 people have been vaccinated with Dengvaxia. Over 830,000 children were vaccinated with Dengvaxia in schools and communities, while another 32,000 people were immunized in private hospitals.
READ: Rollout of Dengvaxia 'premature' — health experts
Overpriced vaccines?
Leachon said that Dr. Hilton Lam of the Formulary Executive Council conducted a cost-effectiveness study of the vaccine and found that it should be P655 per dose. The government sold it at P1,000 per dose.
"We thought it was bloated a little bit because the study did not consider potential side effects of the drug," Leachon said.
He added that Dengvaxia is more expensive in the Philippines than in other countries.
During the Senate probe into the questionable purchase of the P3.5 billion worth of vaccines, Garin said that the country purchased the vaccine at a lower price ($20 per dose) than Brazil ($30 per dose).
Leachon, moreover, said that Garin and former president Benigno Aquino III should be held accountable.
"Any problem of this magnitude stops at the highest point of leadership at the Department of Health. Now of this particular magnitude where 800,000 kids [are affected], then the buck stops at the level of the office of the president," he said.
Garin insisted that there was no corruption involved in the purchase of the dengue vaccines and that it was not hastily implemented.
"It's not a midnight deal. Everything was above board," she said.
She added that the decision to procure Dengvaxia was not a personal decision, but an "institutional decision."
"We decided based on the data available at the time with the desire to fight dengue," Garin said.
READ: Garin: Decision on Dengvaxia based on 'data available at the time'