DOJ grants BIR motion to withdraw Mighty tax case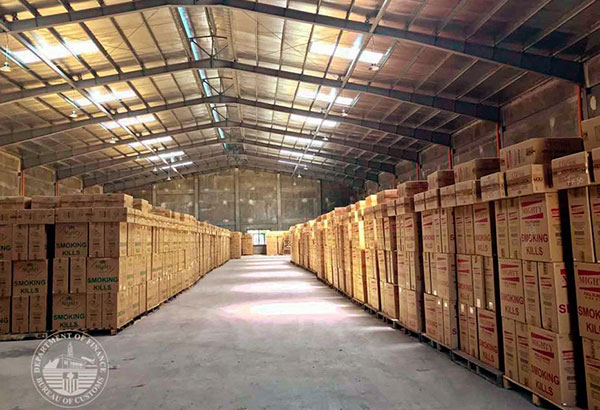 MANILA, Philippines — The Department of Justice (DOJ) has granted the Bureau of Internal Revenue (BIR)'s motion to withdraw the multibillion-peso tax evasion cases it filed against tobacco company Mighty Corp.
A two-page joint resolution dated Oct. 2 did not discuss the approval but said that the "complainant BIR's motion to withdraw dated Sept. 26, 2017 is hereby granted. The complaints in the instant case are hereby deemed withdrawn."
It also declared the Mighty Corp. prayer to remand and re-investigate the case, including its Sept. 7 submission, as moot and academic.
BIR cited Section 204 of the National Internal Revenue Code (NIRC) of 1997 that authorizes the commissioner to enter into compromise agreements.
"In view of the fact that the NIRC recognizes the authority of the Commissioner of the Bureau of Internal Revenue to compromise, abate and refund or credit taxes, and to compromise criminal violations except those already filed in court or those involving fraud, and considering further, that the parties to the instant are not opposed to the prayer for the withdrawal of the complaints, it behooves this Office to grant the motion if only to promote greater interest of the parties involved," the joint resolution stated.
Senior deputy state prosecutor Emilie Fe delos Santos and acting prosecutor general Jorge Catalan Jr. signed the decision based on the recommendations of senior assistant state prosecutor Sebastian Caponong Jr. and assistant state prosecutors Ma. Lourdes Uy and Mary Ann Parong.
Three complaints were filed separately by the BIR for nonpayment of excise taxes due its cigarette products and use of counterfeit tax stamps on its cigarette packs. BIR estimated the lost taxes at P37.88 billion.
Although Mighty Corp. tried to fight the complaints, it settled for a compromise agreement with the government after owner and vice president Alexander Wongchuking decided to sell the company's assets to JTI.
Aside from Wongchuking, BIR also sued the firm's president, retired Lt. Gen. Edilberto Adan; executive vice-president, retired judge Oscar Barrientos; and treasurer Ernesto Victa.
Mighty earlier offered to settle its obligations by paying P3 billion. Justice Secretary Vitaliano Aguirre II said the Office of the President received Wongchuking's letter signifying his willingness to pay a settlement – an amount that would allegedly be used to construct hospitals in Basilan and Jolo, Sulu as well as improve the Mary Johnston Hospital in Manila.