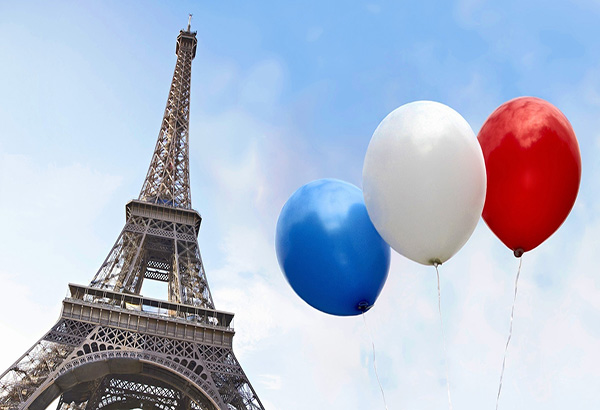 France has upheld the presumption of innocence since 1789, or before the declaration of Philippine independence. File photo
France corrects Duterte assumption on presumption of innocence
MANILA, Philippines — The Embassy of France in Manila on Wednesday issued a clarification following President Rodrigo Duterte's incorrect reference to French criminal law.
Earlier this week, the president said that, in France, a person is guilty until proven innocent.
"They can detain a person almost indefinitely, under the French law. And the French law says you are guilty, and you have to prove your innocence. Here, the presumption is you are innocent," Duterte said in a speech during the celebration of National Heroes' Day.
The president made the remarks after criticizing Agnes Callamard, United Nations special rapporteur on extrajudicial killings, who is a French national but not a French politician.
RELATED: Pardon his French: Duterte curses at Callamard for comments on Kian case
The French Embassy, however, released a statement regarding Duterte's mention of French criminal law.
"We have to point out that, as in the Philippines, the presumption of innocence until proven guilty is at the core of the French judicial system, based on the principles enshrined in the French Declaration of Human and Civic Rights of August 26, 1789," the French Embassy said in a statement.
The French declaration states that "every man [is] presumed innocent until he has been pronounced guilty."
Article 9 of the same declaration holds that "[If] it is thought indispensable to arrest him, all severity that may not be necessary to secure his person ought to be strictly suppressed by law."
The embassy stressed that Paris strongly believes in the importance of the rule of law, due process and respect for human rights in all countries, including the Philippines.
France was among the UN Human Rights Council members who expressed concern over the human rights situation in the Philippines following its Universal Periodic Review earlier this year.
The French delegation urged the Philippines to take measures to put an end to extrajudicial, summary or arbitrary executions and allow the request for a visit of Callamard to look into such reports.
RELATED: Where nations stand on EJKs, death penalty in Philippines