FULL TEXT: Chairman's statement of the 24th ASEAN Regional Forum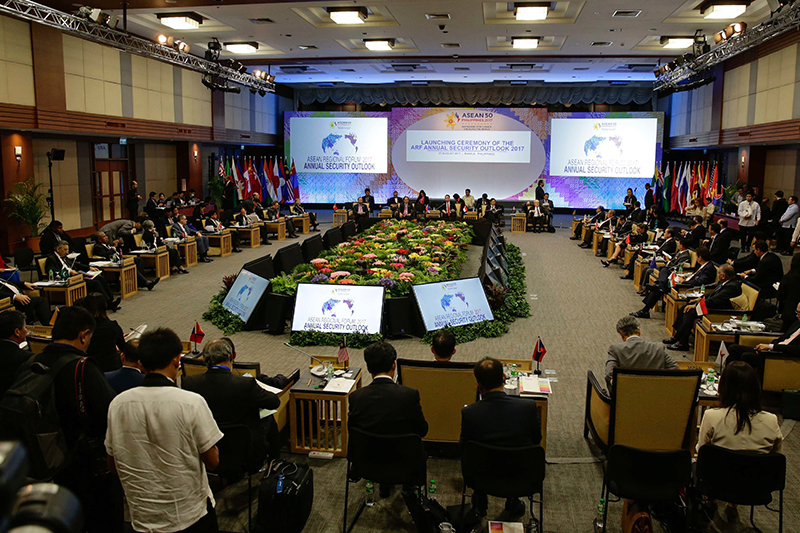 MANILA, Philippines — The Association of Southeast Asian Nations Regional Forum (ARF) released a chairman's statement following its 24th meeting in Manila last Monday.
Foreign Affairs Secretary Alan Peter Cayetano chaired the meeting, which was attended by the foreign ministers and representatives of all ARF participants.
The current participants in the ARF are all ASEAN members, Australia, Bangladesh, Canada, China, the European Union, India, Japan, North Korea, South Korea, Mongolia, New Zealand, Pakistan, Papua New Guinea, Russia, East Timor, the United States, and Sri Lanka.
In the statement, the foreign ministers of the ARF participants underscored the importance of the forum for "constructive dialogue and consultation on political and security issues of mutual
interest and concern to the Asia-Pacific region."
Read the full chairman's statement below: