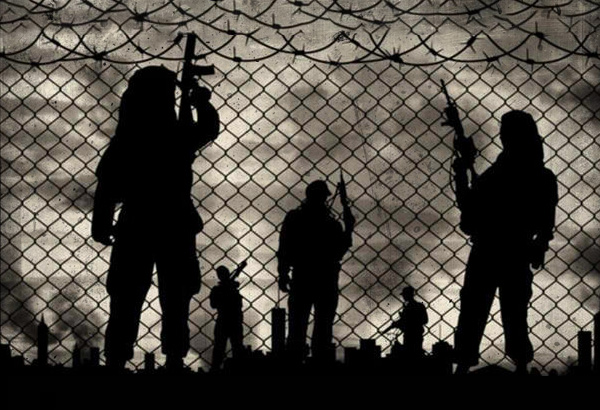 "Fresh from inside Marawi comes disturbing narratives of looting, burglary and theft. An estimated P500 million worth of cash was reportedly looted and stolen by Maute ASG group rebels together with criminals in Marawi City, according to revelations by hostages who successfully escaped and were later on rescued by government forces" Presidential spokesperson Ernesto Abella said.
Palace: Maute looted P500M in cash from Marawi
MANILA, Philippines — Malacañang on Tuesday confirmed reports that the Maute local terror group has looted an estimated P500 million worth of money from Marawi City.
Presidential Spokesman Ernesto Abella said that hostages who were able to escape said that they had been forced to loot and steal for the ISIS-inspired group.
"The estimate that the group alone was able to loot and steal at least P500 million in cash not to include other items they have taken in households and business establishments," Abella said in a press briefing.
According to Abella, the rescued and escaped hostages followed a daily schedule of looting and stealing.
This follows earlier reports that some women hostages have been forced to marry their terrorist captors and serve as sex slaves.
"It's believed there are countless other crimes being committed by the Maute [and Abu Sayyaf] groups and criminal gangs while fighting is going on," Abella said.
"All these hostages revealed that they were forced to convert to Islam or be killed," the Cabinet official said.
Other revelations and information divulged by the rescued hostages are still being validated.
A few weeks ago, several hostages were able to escape the fighting in Marawi City and reach government forces. Efforts to rescue captives as well as residents trapped in the conflict zone continue.
RELATED: AFP: Maute hostages forced into marriages, sex slavery