House holds closed-door briefing on martial law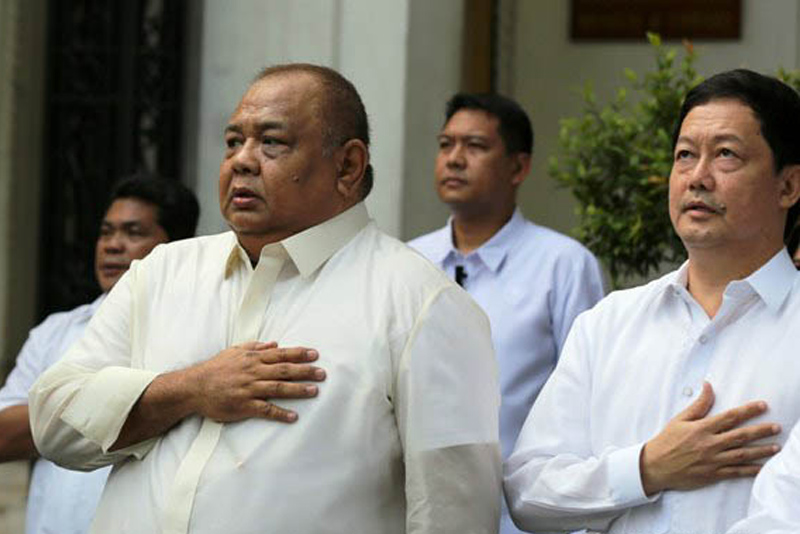 MANILA, Philippines — The House of Representatives went into another executive session on Wednesday after an initial briefing by members of President Rodrigo Dutere's Cabinet on the declaration of martial law in Mindanao.
Deputy Executive Secretary Menardo Guevarra read Duterte's report explaining his rationale for imposing military rule in the south before lawmakers, acting as the Committee of the Whole.
"Public safety necessitates continued implementation of martial law in Mindanao," Guevarra added.
The statement before legislators came two days after the military announced that it has gained control over most of the areas in Marawi City, where fighting with terror group Maute has continued since May 23.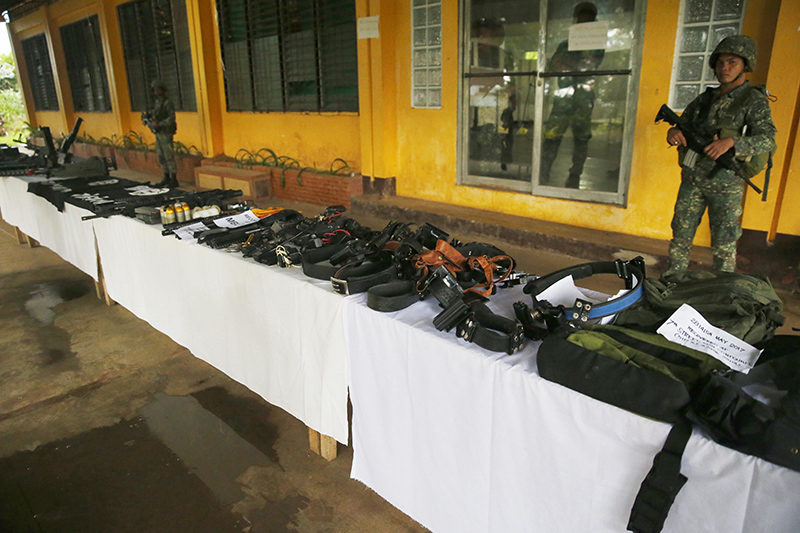 Philippine Marines guard the display of high-powered firearms, ammunitions, uniforms and black ISIS-style flags which were recovered from Muslim militants Tuesday, May 30, 2017 in Marawi City, southern Philippines. AP/Bullit Marquez
Guevarra's superior, Executive Secretary Salvador Medialdea, requested the House leadership to hold the next phase of the briefing behind closed doors, supposedly due to national security issues.
Minority leader Rodolfo Fariñas then conducted a quick "viva voce" voting before ordering the closed-door meeting. He asked that members of the media and other guests be ushered out of the hall.
Wednesday's session was the second held privately among all 293 representatives, who also met on Monday to discuss military rule. The House, which boasts of a "super majority" allied to Duterte, has snubbed calls to hold a joint session with the Senate to deliberate on martial law, as stated in the Constitution.
RELATED: 15 senators back martial law in Mindanao
On May 23, the president declared martial law and suspended the privilege of the writ of habeas corpus in the whole Mindanao after a clash between government forces and the Maute in Marawi City.
After the briefing by the executive department, the Committee of the Whole is expected to deliberate the president's report of the supposed facts relative to the proclamation.
Speaker Pantaleon Alvarez earlier said that the Committee of the Whole will vote if they will have to call for a joint session with the Senate. — Camille Diola with Patricia Lourdes Viray