DOJ: Korean businessman killed inside Camp Crame
January 19, 2017 | 5:29pm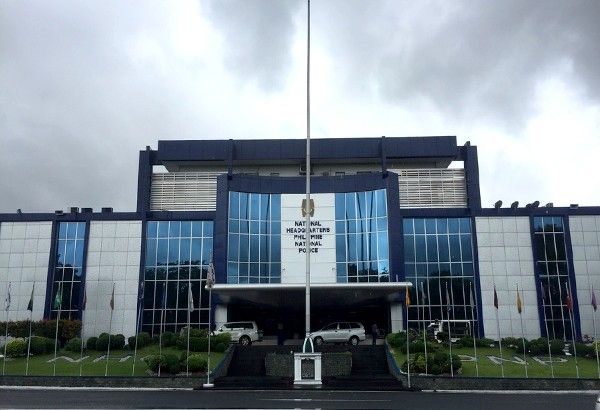 MANILA, Philippines – The Department of Justice (DOJ) revealed on Thursday that the Korean victim of "tokhang for ransom" was killed inside the Philippine National Police Headquarters in Quezon City.
Co-accused SP04 Roy Villegas said in his affidavit how the alleged mastermind Senior Police Officer 3 (SPO3) Ricky Sta. Isabel executed businessman Jee Ick Joo at Camp Crame in October last year.
Villegas said Sta. Isabel ordered him and another police officer PO2 Christopher Baldovino to wrap the head of Jee with a packaging tape. He added that Sta. Isabel used gloves in strangling Jee.
A certain "Ding" agreed to Sta. Isabel over the phone to receive the body of the victim for P30,000 and a golf set.
READ: Korea concerned for nationals after death of kidnapped bizman
The DOJ approved the resolution to file kidnapping for ransom and homicide charges against Sta. Isabel, Villegas, Baldovino, Ramon Yalung and certain personalities only identified as Pulis, Jerry, Sir Dumlao, and Ding after failing to provide evidence that would prove their innocence.
For their part, Villegas and Baldovino claimed they thought that the operation led by Sta. Isabel was legitimate and Jee was a drug suspect.
Villegas said he was forced to follow orders of Sta. Isabel even if he already knew the operation was fake because he feared for his life.
Jee and his helper Marisa Morquicho were abducted in their house in Angeles, Pampanga on Oct. 18, 2016 and was brought to Camp Crame in a Ford Explorer.
Sta. Isabel made believe the family of Jee that the businessman was alive. He asked the wife of Jee, Choi Kyungjin for P5 million as ransom.
The DOJ also ordered a preliminary investigation for illegal detention of Morquicho who positively identified the suspects.
Meanwhile, the NBI has already the custody of Sta. Isabel after surrendering last Saturday.
The Korean embassy said on Thursday expressed shock over what happened to Jee, raising concern over the safety of more than 90,000 Koreans living in the Philippines.
"We call upon the Philippine authorities to thoroughly conduct the investigation so that the facts of the matter should be brought to light and that those responsible must be brought to justice," the embassy said.
"We expect the Philippine authorities' positive efforts to prevent this kind of case from happening again," it added.