Entry of foreign jihadists in Mindanao being verified – Esperon
December 11, 2016 | 12:00am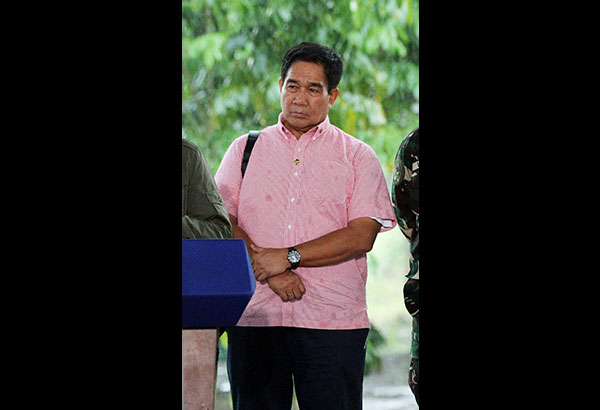 MANILA, Philippines - The reported presence of foreign jihadists in Mindanao, particularly in Lanao and nearby provinces, is being validated by concerned government agencies, National Security Adviser Hermogenes Esperon Jr. said.
Esperon issued the statement in response to the series of intelligence information reaching The STAR, claiming that Indonesian and Malaysian jihadists, along with their Middle East counterparts, have entered Mindanao through the country's southern backdoor.
"That (information) is still subject for verification," Esperon told The STAR as he attended a closed-door command conference at the Armed Forces of the Philippines (AFP) headquarters in Camp Aguinaldo on Wednesday.
These foreign jihadists allied with the Islamic State of Iraq and Syria (ISIS) are reportedly occupying the former base of the Jemaah Islamiyah at Mt. Cararao in Butig, Lanao Del Sur.
Other reports claimed the foreign jihadists have linked-up with IS-inspired Maute terror group who for more than two weeks has been the subject of massive military and police operations
"The Maute brothers and their followers appear to be protecting their foreign guests," a senior military official said.
But the presence of these foreign terrorists in Mt. Cararao can only be confirmed if there is already the so-called body count, he said.
Two weeks ago, the Maute group occupied the old municipal building of Butig where they raised the black flag of ISIS, prompting the military to launch an all-out assault against the extremist group.
After days of fighting, government troops eventually drove away the homegrown terror group from their well-entrenched Poblacion Butig, leaving 63 of its fighters dead and scores wounded.
The group withdrew towards a nearby mountain where they are currently being pounded with heavy artillery fire.
On Friday, the extremist group headed by Abdullah Maute clashed with the Moro Islamic Liberation Front (MILF) forces under Jimmy Balitor at Mt. Cararao complex.
Two MILF fighters were wounded in the fighting, with the Joint Task Force Central through the Army's 37th Infantry Battalion supporting the MILF group of Balitor.
The Maute group is trying to withdraw towards the Maguindanao side of Mt. Cararao complex to be out of reach of the sustained artillery bombardment. – With John Unson