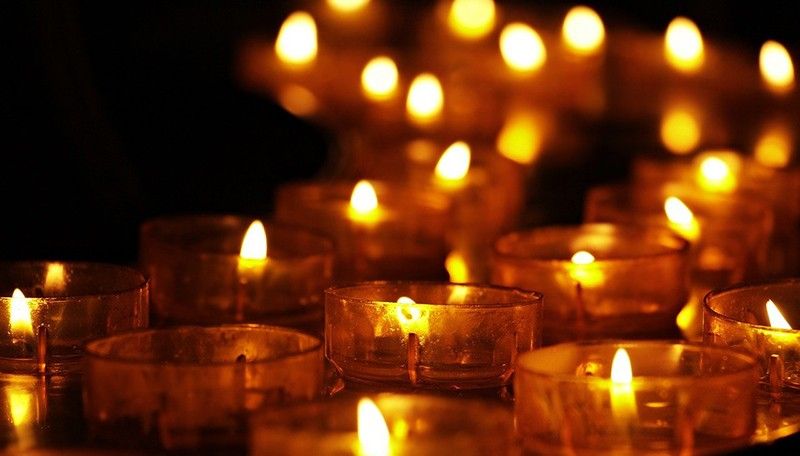 LATEST UPDATE: May 5, 2021 - 1:00am
LOCATION:
+ Follow Story
May 5, 2021
The Philippine STAR's entertainment editor Ricky Lo died on Tuesday, May 4, 2021. He was 75.
The veteran entertainment journalist died past 10 p.m. on Tuesday, says his sister Susan Lee.
April 10, 2021
Military guns will be fired across Britain and sporting events will fall silent on Saturday as part of worldwide tributes to mark the death of Queen Elizabeth II's husband, Prince Philip.
Philip, the longest serving royal consort in British history and a constant presence at the queen's side for decades, died on Friday aged 99, triggering a period of national mourning.
The death of the Duke of Edinburgh is a profound loss for the 94-year-old monarch, who once described him as her "strength and stay all these years". — AFP
April 10, 2021
Britain's famously partisan press are unusually united Saturday, as they lead tributes to Prince Philip, husband of Queen Elizabeth II, the day after his death at the age of 99.
Most focused on the importance of their seven-decade union to the monarch, with the Times and the Guardian calling him the queen's "steadfast support", while the Daily Star called him "her rock" and the "man who made Lilibet (his pet name for the queen) laugh".
Scotland's Press and Journal bid "Farewell to the 'royal rock'" too, alongside an old photo of a younger royal couple with their children wearing kilts; and the Times' Scottish edition carried an old quote from the queen, "my strength and stay". — AFP
April 9, 2021
Prince Philip, husband of Queen Elizabeth II, passed away on Friday, the Buckingham Palace says.
"The Royal Family join with people around the world in mourning his loss," the Palace says.
It is with deep sorrow that Her Majesty The Queen has announced the death of her beloved husband, His Royal Highness The Prince Philip, Duke of Edinburgh.

His Royal Highness passed away peacefully this morning at Windsor Castle. pic.twitter.com/XOIDQqlFPn

— The Royal Family (@RoyalFamily) April 9, 2021
March 27, 2021
BuCor spokesman Gabriel Chaclag says former Calauan, Laguna mayor and rape-slay convict Antonio Sanchez was found unresponsive at his cell at about 7 a.m. Saturday.
"He (Sanchez) was brought to the NBP Hospital by his cell mates and was attended to by medical staff. He was declared DOA and subject for autopsy as per procedure on sudden deaths," says Chaclag in a statement.
"He (Sanchez) was last seen at 10 p.m. still alive preparing to sleep. When his cell mates woke him up this morning, he was unresponsive," he adds.
The Bucor spokesperson also says there is no sign of foul play and that Sanchez had existing conditions such as chronic kidney disease, hypertension, recurring gastro enteritis, prostate problems and asthma.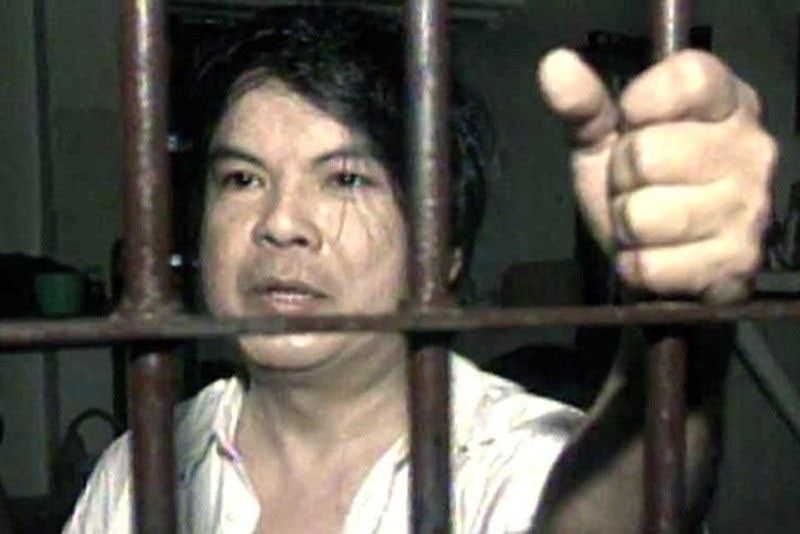 March 21, 2021
Sr. Fidelis Atienza, the original mastermind behind the ube jam of the Religious of the Good Shepherd (RGS) Community in Baguio City, passed away, CBCP news reports on Saturday.
Atienza was 102. She started the Marian Bakery in the 1960s, which made use of the host cuttings for "crispies." In 1976, she introduced the best seller ube jam (purple yam).
"She was the original mastermind behind the ube jam, enabling the congregation to send thousands of youths to school," the congregation says.
March 8, 2021
French billionaire Olivier Dassault, a politician and scion of the Dassault aircraft-making family, was killed in a helicopter crash Sunday, with President Emmanuel Macron paying tribute to a captain of industry who "never stopped serving our country".
Dassault died around 6 pm (1700 GMT) when his aircraft crashed near Deauville in northern France, parliamentary and investigation sources told AFP.
Macron was quick to pay homage to the 69-year-old member of parliament, saying in a tweet that "Olivier Dassault loved France. Captain of industry, local MP, reserve commander in the air force; throughout his life he never stopped serving our country." — AFP
February 12, 2021
Evangelist Eli Soriano, spiritual leader of Ang Dating Daan, passes away at the age of 73.
"Up to the last moments of his life, Bro. Eli was able to fulfill his vow to the Almighty that manifests in his love to serve the brethren," Members Church of God International says in a Facebook post.
February 7, 2021
Former world heavyweight boxing champion Leon Spinks, who took the crown from Muhammad Ali in 1978 before losing a rematch, died on Friday, according to his publicists. He was 67.
Spinks had been hospitalized in December at Las Vegas before losing a five-year battle with cancer with his wife, Brenda Spinks, at his side, according to a statement from The Firm PR to Las Vegas television station KVVU.
"His final fight was fought with the same skill, grace and grit that had carried him through so many lifetime challenges," the statement said.
"Leon fought his battle with numerous illnesses resiliently, never losing his trademark smile. Showing true Spinks determination, he never threw in the towel."
Spinks finished his career 26-17 with three draws and 14 knockouts, but struggled to try and recapture the fame that came early in his career in one of the most shocking upsets in boxing history. — AFP
January 30, 2021
Presidential Anti-Corruption Commission Chairman Dante Jimenez has passed away.
January 24, 2021
The iconic TV and radio broadcaster Larry King, who interviewed anyone worth interviewing over a career spanning six decades, died Saturday at the age of 87.
The company he co-founded, Ora Media, did not state a cause of death but media reports said King had been battling COVID-19 for weeks and had suffered several health problems in recent years.
King, with his trademark suspenders and black rim glasses, was best known for a 25-year run as a talk show host on CNN's "Larry King Live." — AFP
January 23, 2021
January 10, 2021
Labor Undersecretary Joji Aragon, 58, succumbed to cardiac arrest due to COVID-19 Sunday morning, the DOLE says.
"It is believed that she contracted the virus following a procedure she underwent in the second week of December last year," the agency says in a statement.
Aragon was head of the advocacy/productivity/legislative cluster of the DOLE.
January 9, 2021
Former actor Royette Padilla has died. He was 58.
Royette was the brother of actors Robin and Rommel, and model BB Gandanghari.
January 7, 2021
The son of former Mindoro Oriental Rep. Reynaldo Umali confirms that the former lawmaker died of COVID-19.
January 7, 2021
Former Mindoro Oriental Rep. Reynaldo Umali has died of heart attack on Thursday morning. He was 63.
January 6, 2021
Metropolitan Manila Development Authority General Manager Jojo Garcia announces that Chairman Danilo Lim, 65, has died.