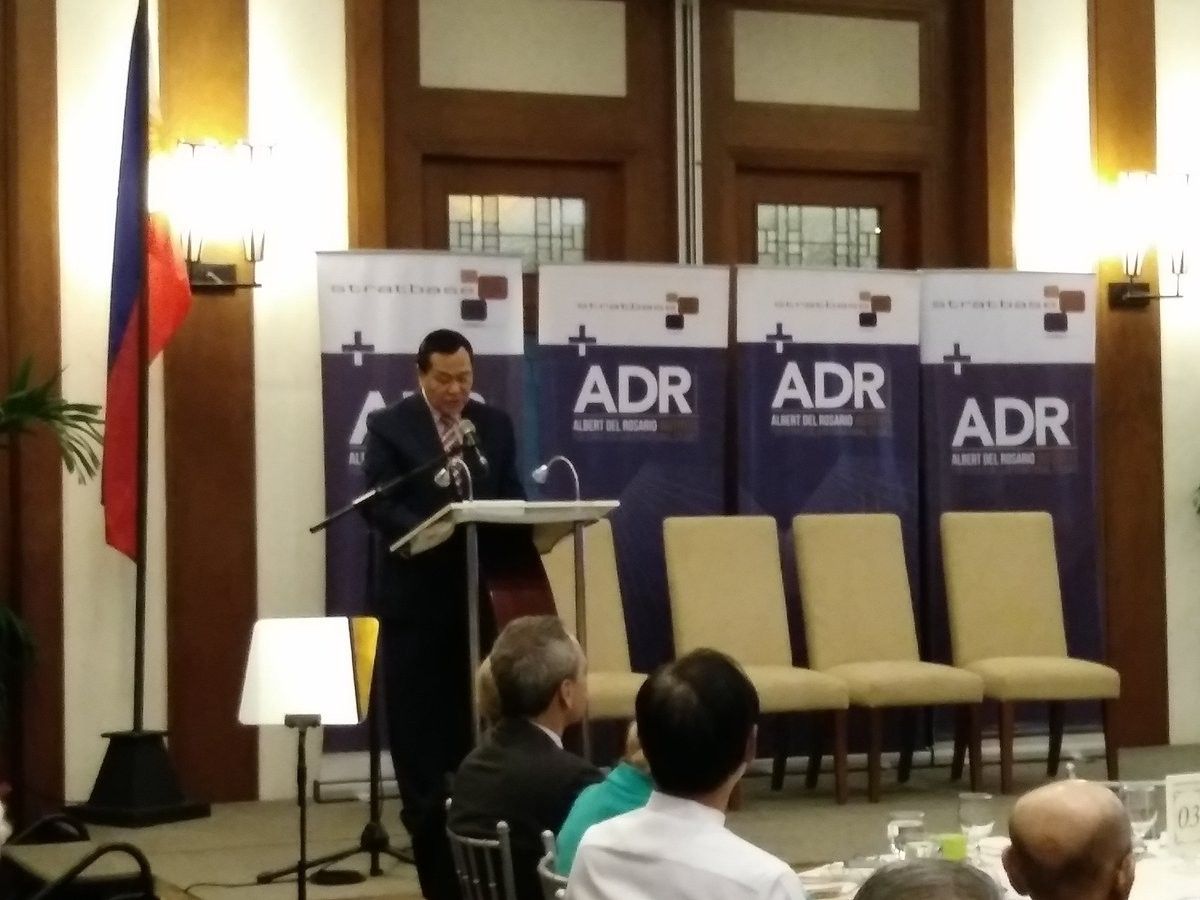 Anniversary of Hague arbitral tribunal ruling
LATEST UPDATE: July 12, 2018 - 3:25pm
LOCATION:
+ Follow Story
July 12, 2018
Presidential spokesperson Harry Roque, in response to criticism from former Foreign Affairs Secretary Albert Del Rosario of the Duterte administration's handling of issues in the West Philippine Sea, says: "We do not agree with those who lost control of territory by their confrontational hubris."
He says President Rodrigo Duterte has instead "forged friendship which has obtained benefits for our people, boosted investment and trade for our economy, reduced the threat of conflict, and opened the door to confidence-building talks between ASEAN and China."
He says issues with China are handled through a dialogue between friends and not as an argument between adevrsaries.
"All this time, we are building up our capabilities to eventually assert our sovereign rights and interests. That is the policy that works for our nation," he says.
July 12, 2018
The Quezon City government has ordered its Public Safety personnel to remove tarpaulins that refer to the Philippines as a province of China.
ADVISORY - The Quezon City government is directing its Department of Public Order and Safety and Parks Department as well as concerned barangays to take down all tarpaulin signs that say that the Philippines is a province of China.

— Quezon City PIO (@QCPublicAffairs) July 12, 2018
In a Palace briefing earlier Thursday, presidential spokesperson Harry Roque said "enemies of the government" are behind the banners.
Social media users, including former Solicitor General Florin Hilbay, are reporting seeing banners saying "Welcome to the Philippines, Province of China" hanging from overpasses in parts of Metro Manila.
The sightings coincide with the second anniversary of an arbitral tribunal ruling that China's sweeping nine-dash line claim over the South China Sea has no legal basis. The Philippines has opted to play down the ruling and focus on nurturing better political and economic relations with China.
NOT FUNNY.

On this day, July 12, we commemorate our victory in Philippines v. China.

On Metro Manila footbridges, these tarps suddenly appear.

MMDA, LGUs, and citizens should immediately take these down. pic.twitter.com/gDR6BMbojI

— florin hilbay (@fthilbay) July 11, 2018
It is unclear who put up the banners, which are a possible reference to a "joke" that President Rodrigo Duterte told Chinese-Filipino business leaders in February.
"He (Xi) is a man of honor. They can even make us 'Philippines, province of China," we will even avail of services for free," Duterte said in apparent jest. "If China were a woman, I'd woo her."
The Palace said the remark was meant to impress the audience, who were Filipino citizens of Chinese descent.