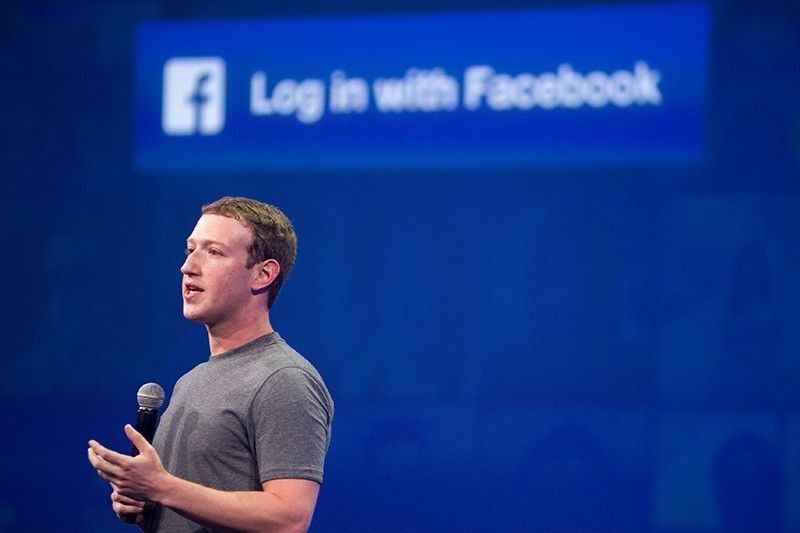 LATEST UPDATE: September 20, 2019 - 8:35am
LOCATION:
UNITED KINGDOM
UNITED STATES
+ Follow Story
September 20, 2019
Mark Zuckerberg meets privately with members of Congress on a political reconnaissance mission to Washington, where he rejected calls for him to break up the world's biggest social network.
Zuckerberg's visit with policymakers comes as Facebook faces a myriad of regulatory and legal questions surrounding issues like competition, digital privacy, censorship and transparency in political advertising.
A Facebook spokesman says discussions were focusing in part on future internet regulation. — AFP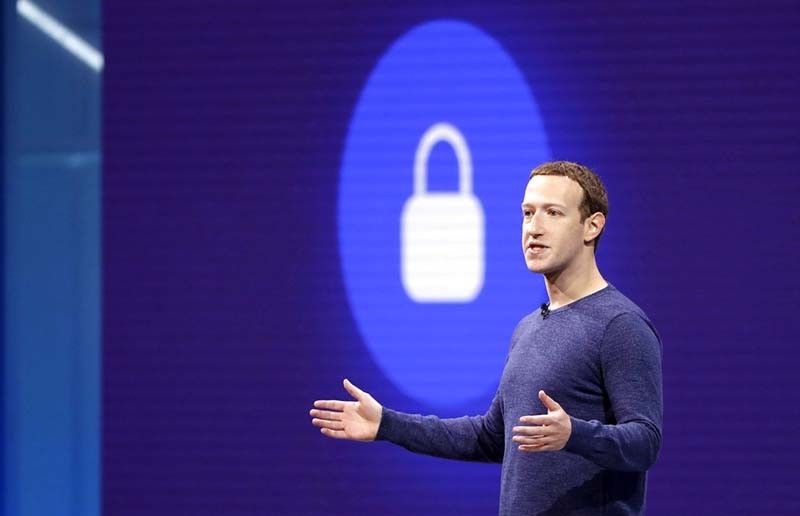 July 24, 2019
US regulators formalize a record $5 billion fine on Facebook for privacy violations in a settlement requiring the world's biggest social network to "submit to new restrictions and a modified corporate structure."
The Federal Trade Commission says the penalty was the largest ever imposed on any company for violating consumers' privacy and one of the largest penalties ever assessed by the US government for any violation.
"Despite repeated promises to its billions of users worldwide that they could control how their personal information is shared, Facebook undermined consumers' choices," FTC Chairman Joe Simons says in a statement after the split decision by the agency, with two members saying the penalty was insufficient.
June 27, 2019
Facebook boss Mark Zuckerberg says that a lack of action by US authorities on fake political content on the platform after the 2016 US election helped pave the way for a subsequent avalanche of online disinformation.
The CEO -- who has himself been widely criticised for a lackluster response to fake news -- also calls on governments to further regulate private data, political advertising and step up efforts to prevent state actors from interfering in US elections.
"As a private company we don't have the tools to make the Russian government stop... our government is the one that has the tools to apply pressure to Russia," he says during an on-stage interview at the Aspen Ideas Festival in Colorado. — AFP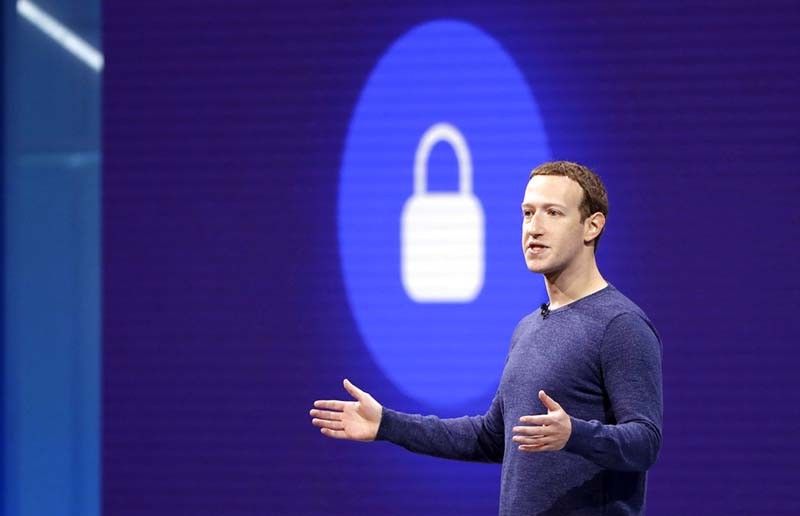 June 13, 2019
The social media giant says Facebook CEO Mark Zuckerberg did not knowingly violate an agreement with the regulator supervising the company's management of users' personal data, as it addressed an issue that has been under federal investigation for the past year.
Facebook was required to provide the Federal Trade Commission (FTC) with emails, some from 2012, suggesting that Zuckerberg was personally aware of but neglected to address the fact that external applications had access to massive amounts of personal data without Facebook users' knowledge, the Wall Street Journal reported.
The newspaper added that it did not have access to the documents but that anonymous sources had described their contents.
"We have fully cooperated with the FTC's investigation to date and provided tens of thousands of documents, emails and files," says a Facebook spokesperson. — AFP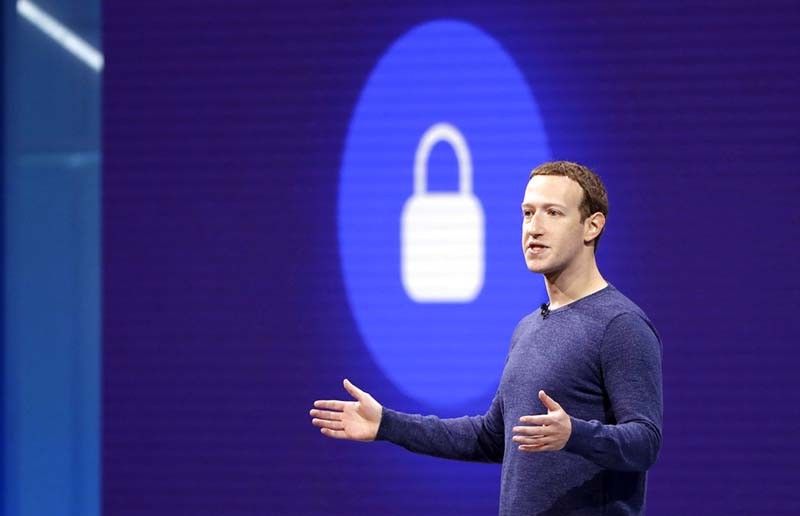 March 14, 2019
US prosecutors have launched a criminal investigation into Facebook's practice of sharing users' data with companies without letting the social network's members know, The New York Times reports.
A grand jury in New York has subpoenaed information from at least two major smartphone makers about such arrangements with Facebook, according to the Times. — AFP
January 30, 2019
Facebook is looking to rebound from a horrific year marked by a series of scandals over data protection and privacy and concerns that it had been manipulated by foreign interests for political purposes.
Facebook so far has been able to keep revenue momentum thanks to its unique advertising model. Its global user base has risen to more than 2.2 billion, although growth has stalled in North America and Europe. — AFP
January 25, 2019
Facebook co-founder and chief Mark Zuckerberg has renewed his defense of the social network's business, arguing that targeting ads based on interests was different from selling people's data.
"If we're committed to serving everyone, then we need a service that is affordable to everyone," Zuckerberg says in an opinion piece published in the Wall Street Journal. — AFP
December 14, 2018
Facebook, under fire over missteps on privacy and data protection, goes directly to the public with a pop-up kiosk in New York where users could ask questions and find out more about how the social network handles personal information.
The public relations exercise, a one-day event at the midtown holiday market in Bryant Park, is a first for Facebook in the United States and followed a similar presentation in September in London. — AFP
July 27, 2018
The 19 percent loss in Facebook's stock chopped $119 billion off its market value.
It was the company's worst trading day since going public in 2012, and among the biggest one-day losses of market value in U.S. stock market history.
The loss came a day after Facebook revealed that its user base and revenue grew more slowly than expected in the second quarter as it grappled with privacy issues.
Those revelations stunned investors, who believed the company had weathered the recent scandal over users' privacy and pushed the stock to an all-time high Wednesday of $217.50. — AP
June 29, 2018
The head of the U.K. Parliament's media committee has criticized Facebook for what it describes as evasive behavior in answering questions on fake news.
Committee chair Damian Collins says that Facebook's claims they were unable to distinguish between political and non-political advertising is "difficult to believe." He also slammed their refusal to reveal the level of resources devoted to security in questions that followed oral testimony before the committee.
Collins says Facebook continues "to display a pattern of evasive behavior - a pattern which has emerged over the course of our inquiry."
Facebook was not immediately available for comment. It is under scrutiny globally over allegations that political consultancy Cambridge Analytica used data from tens of millions of Facebook accounts to help U.S. President Donald Trump's 2016 election campaign. — AP
June 7, 2018
Facebook says it will end its data partnership with Huawei by the end of this week following a backlash over the Chinese phone maker's access to Facebook user data.
Huawei, a company flagged by U.S. intelligence officials as a national security threat, is the latest device maker at the center of a fresh wave of allegations over Facebook's handling of private data.
Facebook said earlier this week that Chinese firms Huawei, Lenovo, Oppo and TCL were among numerous handset makers that were given access to Facebook data in a "controlled" way approved by the social media giant.
Huawei said Wednesday it has never collected or stored Facebook user data. Huawei spokesman Joe Kelly said in a text message that the arrangement was about making Facebook services more convenient for users. — AP
May 3, 2018
Cambridge Analytica, the British marketing analytics firm behind the Facebook data scandal, announces that it is closing and will file for insolvency in Britain and the United States.
Cambridge Analytica commence insolvency proceedings and release results of independent investigation: https://t.co/BeDLpU1gIh

— Cambridge Analytica (@CamAnalytica) May 2, 2018
May 2, 2018
Mark Zuckerberg announces that Facebook will launch a new dating feature soon while promising data privacy amid the Cambridge Analytica scandal.
"This is going to be for building real, long-term relationships, not just hook-ups."
Zuckerberg says some 200 million Facebook users identify as being single.
He made the announcement at Facebook's annual F8 developer conference.
After his announcement, shares of Match Group Inc., the parent company of Tinder and OKCupid, went down down 9.6 percent.
April 25, 2018
Facebook makes public for the first time its detailed internal community standards policies, the document referred to by its content moderators when taking down flagged content.
Among the content considered unacceptable are nudity, criminal activity, advocation of physical harm, sexual violence and hate speech.
Facebook also says it will give users the right to appeal decisions if it decides to remove photos, videos or written posts deemed to violate community standards.
The social media giant, however, says it won't remove false news but instead, will significantly reduce its distribution by showing it lower in the News Feed.
April 12, 2018
Facebook chief executive Mark Zuckerberg says regulation of social media companies is inevitable but warns that rules could also hamper the industry's growth.
"The internet is growing in importance around the world in people's lives, and I think that it is inevitable that there will need to be some regulation," he tells a hearing in Congress.
"But I think you have to be careful about putting regulation in place. A lot of times regulations put in place rules that a company that is larger, that has resources like ours, can easily comply with, but that might be more difficult for a smaller startup company."
April 11, 2018
Facebook rolls out a feature that tries to detect whether user's information was sucked up by political and data consulting firm Cambridge Analytica.
In a page on its Help Center site, the beleaguered social networking giant discloses information about users that may have been used for an election machinery that critics said may have led to the election of certain populist candidates.
The feature can be found here: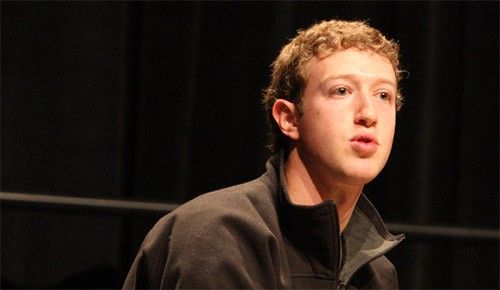 April 11, 2018
Discussion forum company Reddit issued its transparency report for 2017 during Facebook CEO Mark Zuckerberg's Senate appearance, saying it had found and banned 944 suspicious accounts associated with Russia's Internet Research Agency.
Reddit CEO Steve Huffman says in a post that the company is cooperating with Congress and informed lawmakers of its findings Tuesday.
Sen. Mark Warner welcomed the announcement in a statement, saying all technology platforms have a responsibility to prevent foreign adversaries from interfering in U.S. elections.
The update went out during Zuckerberg's five-hour appearance before a joint U.S. Senate committee hearing. Senators grilled him about privacy in the wake of pro-Trump data mining firm Cambridge Analytica's collection of Facebook data on millions of Americans without their knowledge.
April 11, 2018
CEO Mark Zuckerberg says Facebook has not seen a falloff in usage in light of the Cambridge Analytica scandal.
Zuckerberg had already said last week that the company has not seen any "meaningful impact" from an online campaign to "delete Facebook" or from some high-profile departures, such as Elon Musk's companies pulling their pages from the site.
Tuesday's congressional hearing is the first of two Zuckerberg faces this week to answer questions about Facebook's privacy protections and other issues.
April 11, 2018
If his notes are any indication, Facebook CEO Mark Zuckerberg expected senators to ask whether he'd resign. His notes acknowledge he's made mistakes and say the company is facing a "big challenge" but will solve this one too.
Zuckerberg's notes were briefly visible to an Associated Press photographer during a hearing Tuesday in which he answered questions about privacy, election interference and other issues.
The bullet-pointed pages include sections on "diversity," ''competition," and GDPR, the European data-privacy rules that go into effect next month. Zuckerberg's notes warn him, "don't say we already do what GDPR requires."
The notes even refer to Tim Cook, the Apple CEO who recently criticized Facebook. One note says there are "lots of stories about apps misusing Apple data, never seen Apple notify people."
April 5, 2018
Facebook CEO Mark Zuckerberg has agreed to testify in a second congressional hearing next week, this time in the Senate.
Zuckerberg will appear at a rare joint hearing of the Senate Judiciary and Commerce Committees on April 10.
Earlier Wednesday, the House Energy and Commerce Committee announced that Zuckerberg would be testifying at a hearing on April 11.
Lawmakers have called for Zuckerberg to appear personally after revelations that Cambridge Analytica, a Trump-linked political consulting firm, obtained data of tens of millions of users without their permission with the intent of swaying elections. The company has also been under scrutiny after Russians used Facebook and other social media to meddle in the 2016 elections.
Zuckerberg will be the only witness at the hearing.
April 5, 2018
Facebook CEO Mark Zuckerberg says fixing the company's problems will take many years.
In a conference call with reporters Wednesday, Zuckerberg said he wishes he could snap his fingers and solve everything in three to six months. But, he said, "these are big issues" and a big shift for Facebook.
That says, he says the company will have "turned a corner" on a lot of these issues by the end of the year.
Zuckerberg has set fixing Facebook as his personal challenge for 2018.
The issues Facebook needs to address go beyond the privacy scandal involving Trump-affiliated consulting firm Cambridge Analytica. Facebook also has been dealing with fake news, the use of Facebook to spread hate and discord and concerns about social media's effect on people's mental well-being. — AP
March 24, 2018
Oregon's attorney general says she is reviewing whether to launch an investigation of Facebook, including whether it violated a state law that protects online customers' private information.
Attorney General Ellen Rosenblum says she and several other state attorneys general are drafting a letter to Facebook, asking about a leak of Facebook customers' data without their knowledge or consent. — AP
March 22, 2018
Facebook chief Mark Zuckerberg issues his first public comments on the harvesting of Facebook user data by a British firm linked to President Donald Trump's 2016 campaign.
"We have a responsibility to protect your data, and if we can't then we don't deserve to serve you," he says.
Facebook says the company is "outraged" after being "deceived" over the misuse of data by political consulting firm Cambridge Analytica, which improperly harvested information on 50 million users to influence the US presidential election.
A company statement appears to place the blame for the incident on the British-based firm linked to President Donald Trump, which according to Facebook violated terms of the social network by misusing data from an academic researcher.
"The entire company is outraged we were deceived. We are committed to vigorously enforcing our policies to protect people's information and will take whatever steps are required to see that this happens," the statement says.
It adds that chief executive Mark Zuckerberg and chief operating officer Sheryl Sandberg and their teams "are working around the clock to get all the facts and take the appropriate action moving forward, because they understand the seriousness of this issue."