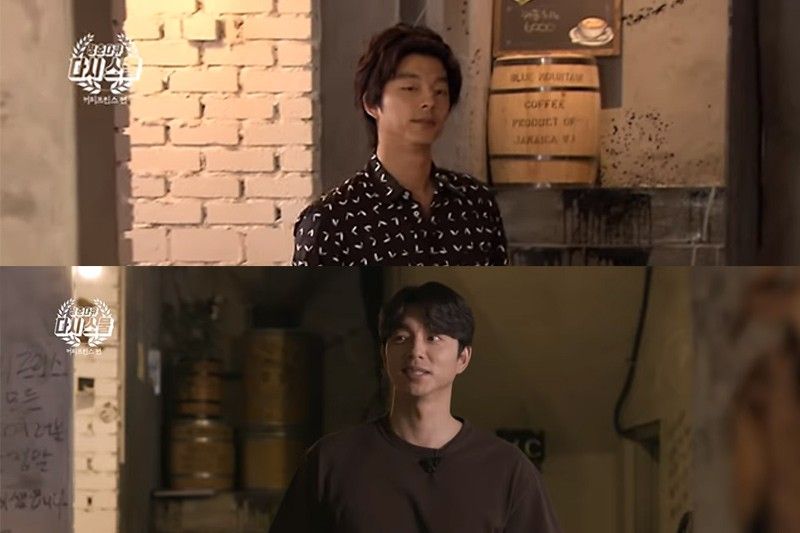 Gong Yoo, who plays the character Choi Han-Kyul in "Coffee Prince," is seen in the above shots 13 years apart.
Screen grab, MBClife via YouTube
'Coffee Prince' docu ordered for September 24, October 1 release
MANILA, Philippines — The upcoming documentary featuring the cast of the hit 2007 K-drama "Coffee Prince" will be served hot to fans in two separate episodes on September 24 and October 1.
Korean broadcasting company MBC revealed the release dates along with a new teaser that intercut scenes from the series with matching shots from the new documentary.
"The summer of 2007, which made you flutter...and the fall of 2020, a meeting that will make you flutter again," MBC posted in Korean on Thursday.
An earlier teaser showed the cast surprised to discover something as they revisited the K-drama's set after 13 years.
"Coffee Prince" is available for viewing on Netflix.
"Han Kyul gives his family's café a new spin, hiring only good-looking men to work there — plus an androgynous-looking girl he mistakes for a man," read the show's synopsis on the popular streaming platform.