Alex Calleja: A comedian on and off cam
October 2, 2023 | 12:00am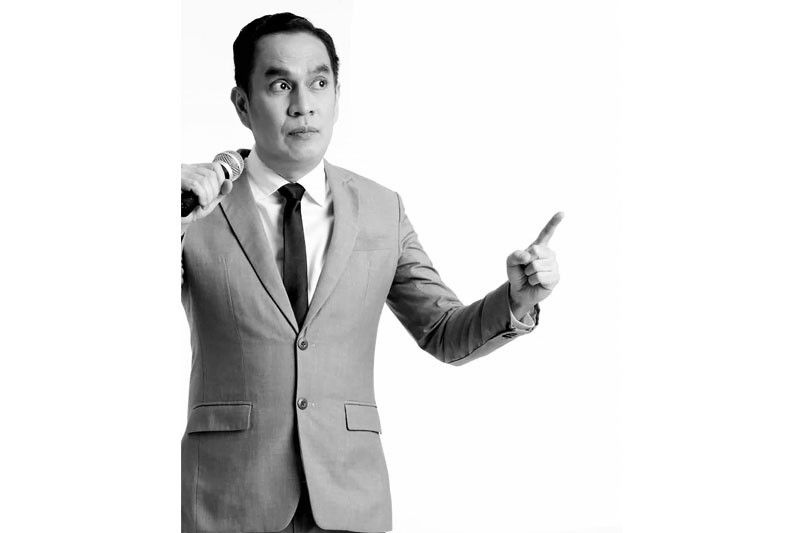 Alex Calleja's familiar face is seen daily on the TV5 program FACE TO FACE. He also happens to be the only thorn among roses in TIK TALKS, the weekly talk show aired over TV5 and Cignal TV that's hosted by Korina Sanchez-Roxas, Kakai Bautista, G3 San Diego and myself.
I met Alex many years ago when he was one of the writers of ABS-CBN's It's Showtime. But it was only when we both moved to NET25 (where he hosted Funniest Snackable videos) that we had more time to chat and then eventually became co-hosts of TIK TALKS. In one of our conversations, he shared that he is the youngest of nine siblings, and that his mom had him when she was 42 years old. His wife is the daughter of a general so when he would fetch her at work, he would commute; but going home, he would be driving her car.
Alex admitted that his childhood and growing-up years in Bangkal, Makati were a rollercoaster ride, because for one, his dad was a certified gambler and womanizer. But it is precisely because Alex's life was and is so colorful that he has such a wealth of stories and experiences to share and draw humor from.
Alex is your typical "maginoo pero medyo bastos" kind of Pinoy. During our tapings, he never fails to make us laugh. And since he will be celebrating his 51st birthday on Oct. 6 with a show entitled The One, an all-new stand-up comedy material at the New Frontier Theater (his actual birthday is on Oct. 7), I want to shine the Q&A spotlight on Alex, who I personally consider to be one of the best stand-up comedians in the Philippines today.
During the pandemic, the name Alex Calleja became a household name. How did this happen?
"It was during the pandemic that I was able to penetrate the online world when one of my standup comedy bits from 2019 went viral with 12 million views. I already had an online presence pre-pandemic, so I took advantage of this and did a lot of online shows. It snowballed and people watched my YouTube and shared it to Tiktok and other social media platforms."
You're one of the few male standup comedians in Manila. What is your brand of humor?
"My humor is similar to Jokoy's, which is point-of-view and monologue standup comedy. I talk about my personal experiences and general topics ranging from family to current events."
Can you tell us about your journey from being a writer to becoming a standup comedian?
"I actually started as a standup comedian first. And because I write my own jokes, I easily adjusted to becoming a writer. The reason why I became a writer is for longevity reasons. You can't just rely on being an on-camera talent, you must also have off-camera skills to stay longer in showbiz."
Did you aspire to become a standup comedian when you were growing up?
"No, I wanted to become a leading man, but I didn't have the looks and the height! Yes, I always wanted to be a comedian (on stage or in the movies) because I love telling stories and making people laugh."
What is the Filipino audience like?
"Filipinos have a very short attention span and it's hard to make them laugh. If you're able to make them laugh, grab the opportunity and be sure to make them laugh again in 30 seconds."
What is the best compliment you've received?
"When a guy approached me and said that I made his mom laugh (she was very sick) and OFWs who send me messages that I help them overcome their homesickness."
And the worst thing that ever happened to you as a standup comedian?
"The worst? When I was asked to perform after an 'In Memoriam.' Awkward…"
They say comedians are funny in front of the camera but lead very lonely and sad lives. Are you one of those?
"No, I am a comedian on and off camera."
How does your family deal with your success?
"We are now financially better compared to before, so we are able to buy things and travel. But we are basically the same, we still live in the same house, and they are happy for me, especially when people recognize me or when traffic enforcers let us off the hook because they recognize me! Hahaha!!!
Regrets and future plans?
"That I did not experience having really long hair… I have no regrets, just lessons. I have no future plans because I'm already living my life. And if there will be new opportunities, I'll deal with them when they come."