Kelvin Miranda finds joy in both singing and acting
December 7, 2022 | 12:00am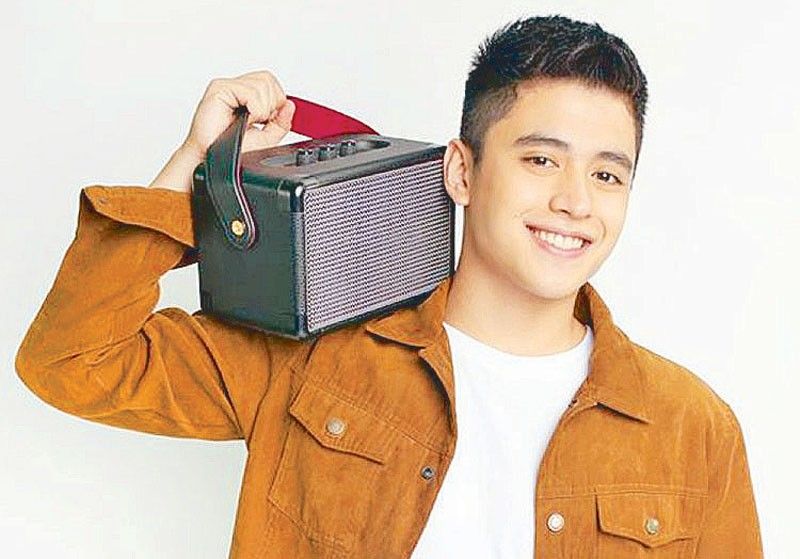 MANILA, Philippines — Kelvin Miranda manages to squeeze in music into his full-time acting career. Proof of it is the single Sumayaw, a follow-up to his Slow Dance, released last year to remind everyone that Kelvin had the knack for singing. Produced under GMA Music, Sumayaw is now available on all digital platforms.
"They are totally opposite," Kelvin, who is seen weekdays in the GMA Afternoon Prime drama Unica Hija, compared his previous single to his latest in a virtual group interview. "In Slow Dance, (the voice in the song is) asking for another chance. (He seems) not sold on the idea of losing a person. Parang it's a sad but hopeful song. Sumayaw is a happy version, (telling) na 'wag mong pigilan ang sarili mo, magpadala ka na lang sa hangin (the song is telling you not to stop yourself from pursuing something and follow where the wind blows)." In both songs, the word dance may be taken literally or figuratively.
Again, as a contrast to the melancholic and pensive music of Slow Dance, Sumayaw carries a chill, upbeat and easy-going vibe and is perfect as a music background when one is going on a long ride, said Kelvin, who added that the song may not only be seen from the lens of love and romance.
"I can also see it in a different angle… and you can also apply it in a personal level, in which sometimes you need to loosen up para lang makasabay ka ulit sa agos ng trabaho o ng pakikipagkaibigan (for you to get back your rhythm at work or get along with people)."
Asked if Slow Dance and Sumayaw are part and parcel of his music team's plan to release singles individually but later on have them compiled into one album, Kelvin said, "Hindi pa talaga namin totally na pa-plano yung bagay na yun. When it comes to (creating a) song, people sit down and talk about it. Hindi siya basta-basta gagawa kami. There's a process that we follow."
But what Kelvin hopes to foray into in his next song is to be part of those who figure out the instruments and over-all music style to be used in it or to be a composer.
"I think I'll be needing again a long time," said Kelvin of giving songwriting a try and finding his foothold in it. "I want to write a song and explore it. I also want to produce (my own song) someday."
However, he still loves the idea of interpreting a song, written by another songwriter, "Kung magugustuhan ng puso ko, kakantahin ko pa rin naman (if my heart desires it, I will gladly lend my voice)," said Kelvin and shared again his stance on doing an album by saying, "I'll be thankful, pero wala pa po talaga sa linya namin ngayon. But there's a possibility." For now, Kelvin said he wishes listeners will like Sumayaw and can relate to its narrative.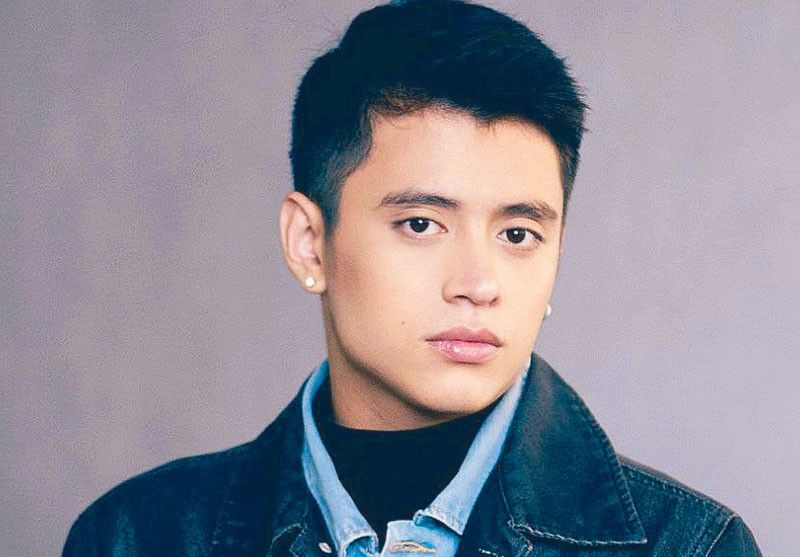 As for how the recording of Sumayaw came about, Kelvin recalled that composer Viktor Nhiko Sabiniano simply asked him about his perspective on love and life. "After two to three weeks, the song was completed with (proper) arrangement," said he. "The composer was asking for the date to talk about whether to proceed with the song and the changes and adjustments (to be made). And then, he and my producer (Paulo Agudelo) at GMA Music spoke. (The composer) just asked my perspective about (love)."
What's his two cents' worth on the latter? His line of thought revealed that love grows and develops every day and each day allows one to discover something new about love. "I think it's healthy (to be in love), and when we say love life, it doesn't mean there (has to be) someone else as the object of your love (in a romantic sense)," said Kelvin. "Having a love life could also mean self-love, love towards your friends and love for your parents and siblings."
Prior to Slow Dance and Sumayaw, Kelvin recorded Two of a Kind and Basta Masaya Tayo (with Mikee Quintos) for The Lost Recipe and Maniwala Ka Lang for Wish Ko Lang, while, as one may know it, doing acting.
"I do (singing) on the side, but I value it," said he, "kasi mahal ko talaga yung pag-arte, kasi hindi talaga siya mawala sa puso ko. Bata pa lang ako gusto ko na yun, eh. (I remember years back) while I was watching a stage play, I told myself that I wanted to act or to be like (the actors playing characters on stage)." A previous chat with Kelvin revealed that his love for performing started when he was tapped to play the guitar in a school program. He never had an inkling that would lead him to pursue and enjoy a career in showbiz.
Given his interest in singing and acting, Kelvin was also inquired about the connection of the two. "For me, I put emotion and my heart into my singing. Niraramdam ko yung lyrics, yung gustong iparating habang kinakanta ko siya (I feel and imbibe what the lyrics are trying to put across), ganun lang (that's my approach). (When I'm singing,) I feel there's a part (that's like) performing an emotion, which is similar to telling a story. It's the same with acting. You're portraying a character to tell his emotion (and personal narrative). The two are just the same."
Having said that, one can say that Kelvin finds joy in singing and acting.