Better late than never to enjoy CLOY
September 23, 2022 | 12:00am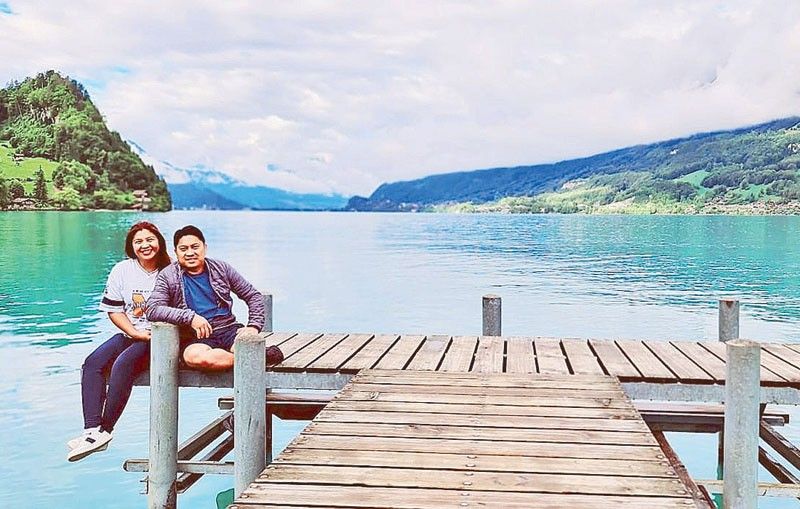 I came late to Crash Landing on You. I think blame goes to my spending the few hours I have for watching TV on suspenseful mysteries, sci-fi and crime stories that I enjoy solving as the show goes along. So, while everybody was getting kilig to high heavens by the South Korean series Crash Landing on You, I was hooked on Manifest.
But better late than never. A recent summer trip to visit friends in Switzerland proved to be the clincher. I had plans to go to Vevey for Charlie Chaplin and to Montreax to see Freddy Mercury, but everybody else was talking about the Crash Landing On You (or CLOY, for short) tour. Dodo me finally asked the question. What is CLOY? The reply was an instantaneous chorus with the right, how tanga you are, expression.
It turned out that CLOY stands for Crash Landing on You. While mainly set in North and South Korea, it turns out that Switzerland plays a major part in this new take on the Romeo and Juliet story. Those places used as shooting locations in the show have now become very popular tourist destinations.
Crash Landing on You is about this heiress and media influencer from South Korea Yoon Se-ri, played by Son Ye-jin, who was dropped by a tornado while paragliding on the wrong side of the 38th parallel. She literally crash-landed on the arms of a North Korean Army officer, Capt. Ri Jeong-hyeok played by Hyun Bin. He takes her under his wing and vows to protect her until he is able to get her back home.
This, of course, is easier said than done. No South Korean just ups and visits the North and then goes back on the next flight out. Now wondering if he will be able to get her home is enough to keep up the suspense and should be good for a few episodes. But while writer Park Ji-eun and director Lee Jeong-hyo made revealing insights about the differences between North and South Korea, they also threw romance into the plot. The time Ri and Se-ri spend together while looking for ways to get her safely out, leads to them falling deeply in love. And this is how all the kilig happens.
When I checked, Crash Landing on You had already been seen 1.75 billion times online. The number is still growing like there is me who only recently got on the bandwagon. I also know of repeaters who cannot get enough of the show. And then there are the big fans who would go out of their way to relive the romance in the places where it supposedly happened. Well, they cannot visit an army camp in North Korea, but they can go to Switzerland.
Switzerland is a beautiful country that offers tourists so much to see, old towns, museums, the majestic Alps. And now there are also those CLOY tours. Fans from all over the world come to check out the sites, lovers make like Capt. Ri and Se-ri in their pictures. Some go all out and do their wedding pictorials in those CLOY places. A fanatic might complain that it is not really a complete tour as one place is located in Zurich. One needs to fly to get there. But the rest are only an hour or two drive from Geneva.
Although owners of some private places used have chosen to erect barriers to prevent intrusions, everything else is out there. I do not know how much a CLOY tour costs, I was fortunate to have friends like Peter and Badette Navarette, who know the show by heart and are willing to take friends to where Capt. Ri and Se-ri lived out their love story.
So, although I was then a Crash Landing dodo, I went up to Grindelwald on a gondola, bravely took the majestic cliff walk, paced the panoramic and very loooong Sigriswil Bridge, remember "Could you take our picture?" made like old-world rich at the charming Victoria Hotel, did some musing by the Lake Brienz while imagining the piano playing by Capt. Ri that everybody was talking about and other CLOY sites.
It was a look at a Switzerland I would not have seen had Crash Landing On You never happened and now that I have become familiar with how Capt. Ri saved Se-ri's life with his music by the lake, the name Interlaken holds added meaning.
Oh yes, I also saw how Kuya Freddy in all his metal glory still enthralls visitors by the breakwater in Montreux and how Tito Charlie's mansion has been turned into a truly wonderful museum. It was a most enjoyable trip. Next time perhaps, I will be able to do a better CLOY tour with feeling.