Nonie Buencamino is more than willing to help budding actors
August 16, 2022 | 12:00am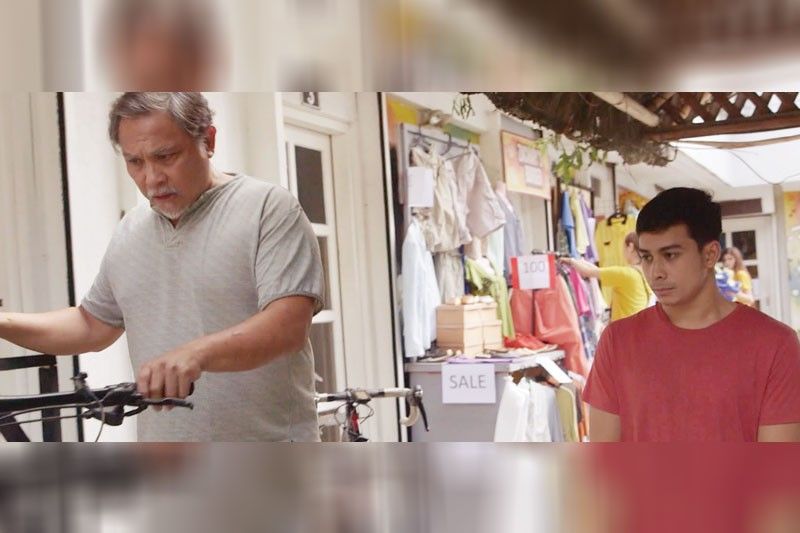 MANILA, Philippines — Most actors often say they never stop learning throughout their career. So, imagine the amount of hard work young stars have to put in for them to excel in the acting field.
Thanks to seasoned actor Nonie Buencamino who is more than willing to give an acting tip or two to young stars, and support them if and when the need arises. According to him, art is truth and every actor must be true to the character.
"It's something simple and actually, it's just a repetition of what I've often been telling or sharing to young actors," began Nonie regarding tips on effective acting. "It's really basically getting outside of yourself and trying to portray to your best capacity what is true and real for the character that you portray."
"So, if it (role) requires you to be ugly then make yourself ugly. Kung kailangan mong maging mabaho, gagawin mo rin 'yun. Or, if you don't need to wear makeup, then don't," he added.
The actor stressed that the audience must see the character and not the true persona of an actor "because, isn't it that nowadays the real persona (of an actor) already stands out on social media? Nangingibabaw doon sa character (on screen). So, what happens is that somehow it gets in the way. Being true to the character, I think is an old-age advice of people who are very much into the craft."
It's no secret that from the very beginning, Nonie's true calling is to be a stage actor but he has since metamorphosed into a high-caliber film and TV actor.
As an actor, Nonie always aims to show what is true to make acting effective and to make every scene appealing to the audience.
"Ang katotohanan naman kasi ang mga mensahe natin sa bawat kwento. Every story is based on truth. Ang puso niyan ay galing sa katotohanan," said Nonie. That's why we often say that art imitates life."
"'Pag walang pinagbasehang totoo, hindi art ang tawag d'yan. So, art is truth," the actor further declared. "Whether in commercials or films and even teleseryes, lahat 'yan naka-angkla sa katotohanan."
Audiences will see him anew in the Aug. 20 episode of Maalaala Mo Kaya (MMK) directed by Nuel Naval. Nonie portrays the lead role with Paolo Gumabao. The two play father and son in a narrative about how they accepted their respective professions — the dad as garbage collector while the son as sexual worker.
As a father himself in real life, Nonie has known how much fathers are willing to do for the sake of his children. No wonder, he presents a compelling performance as the garbage collector father to his children based on the teaser of the weekly drama anthology.
If there is one word that can best describe a father, Nonie said that it is "sacrifice."
"There is no doubt that most fathers can do the toughest thing for their children. Even if sometimes, they have to do things that they find insulting or downgrading, they do not matter to them anymore as long as it is for the good of their children.
"I think that's very Filipino (trait), malaking bagay para sa isang Pinoy na ama na magkaroon ng satisfaction na nakakapagbigay s'ya o naaalagaan n'ya sa paraang alam n'ya yung pamilya n'ya," concluded Nonie who is a husband to Shamaine Centenera-Buencamino and a father to four children.
Meanwhile, Nonie has nothing but praises for Paolo's acting performance. The former said that the latter reminded him to be patient and humble.
"Working with him somewhat reminded me to be patient with myself because I'd like you to know that Paolo had very little time to study the role but he did it very well. Why? Because he's very patient," Nonie disclosed. "So, the process turned out difficult, madugo kasi he had so many lines, so many scenes and then he only had a very little time to prepare."
What came next was the actual execution of the scenes. Nonie shared that Paolo was given a lot of details and instructions for his character.
"I witnessed how he would take them and how he would very patiently and humbly take these instructions and apply them to his role na ang ganda nung kinalabasan," the veteran actor recalled. "So, ang nangyari pati paulit ng paulit at paganda ng paganda (outcome) because of his attitude towards acting. He is humble about it. He never got tired of accepting corrections and it's tough to be like him."
"I have to admit, there are times when I get impatient with the people and myself. So, he reminded me to be like that (patient and humble), and he's right, every actor should give what the director wants with much patience," he further said.
He, too, shared that in one scene, Paolo was already at the height of his emotions and unfortunately, Nonie forgot his lines and the director had to cut the shoot. But instead of getting frustrated, Nonie said that Paolo was very willing to do the scene again with the same intensity.
(Maalaala Mo Kaya airs every Saturday at 8 p.m. on Kapamilya Channel, Kapamilya Online Live, ABS-CBN Entertainment Facebook page, iWantTFC and A2Z Channel.)