How social media help Jacque Manabat tell stories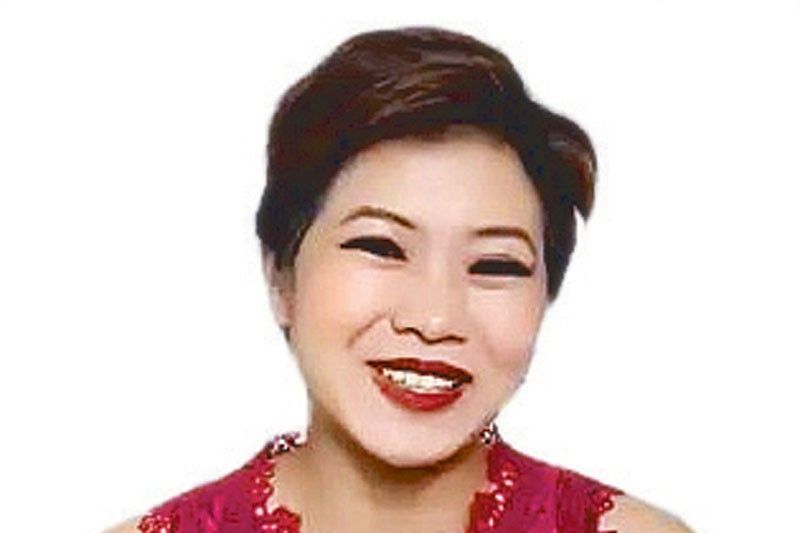 Journalist Jacque Manabat was perplexed as to how some of the K-pop Facebook fan pages she liked had morphed into political pages and began appearing in her feeds.
She conducted an experiment to learn about the process of selling popular Facebook pages and likes to support political campaigns and did an investigative report.
"Nalaman ko paano ginagamit ang social media for dirty tactics ng strategists. Because of this experiment, I was able to write an online investigative article," Jacque explained to the more than 1,600 student delegates, who attended ABS-CBN's Pinoy Media Congress (PMC) digital caravan.
ABS-CBN's Pinoy Media Congress, which began in 2005, brings together students and professors of mass communication from across the country each year to learn trends and issues on media with leading practitioners in the field.
Over 12,000 students have attended the annual event prior to the pandemic. This year, ABS-CBN and the Philippine Association of Communication Educators have transformed it into a series of virtual events and dubbed it as "digital caravan."
Jacque also discussed the proliferation of fake news on social media, one of the hot topics that elicited many questions from concerned students.
She said the fight against disinformation is a shared responsibility among journalists and social media users.
"That's why I have high hopes for the youth. I have high hopes for you students, who are using social media to help us fight misinformation," she said. "Hindi lang namin ito laban, laban natin itong lahat na gumagamit ng social media. That's why we are here for you."
"We try to debunk misinformation as much as you can. Ganun din siguro yung pag-combat sa pandemic. Tayo 'yung vaccines. Tayo naman 'yung mag-spread, hindi naman 'yung fake news," she said.
Jacque was one of the speakers who shared her knowledge and experience as a multiplatform journalist via Zoom to around 1,600 attendees that registered from almost 100 schools throughout Luzon, the Visayas, and Mindanao on three Saturdays.
Like the other young student delegates, Jacque spends a significant amount of time on social media to discover stories, track trends, and connect with audiences.
"I would not have been able to produce my investigative report kung hindi ako cellphone ng cellphone," she shared. "Ginagamit kong news gathering tool ang social media. Ginagamit ko rin to encourage the audience to be aware of what is happening around them."
One of the most frequently asked questions by netizens is how journalists find news stories. She took it as an opportunity to promote media literacy and show how reporters do their jobs.
"For them to appreciate, I show them behind the scenes. How do we do it in a simple and short manner," she said. "We reach out to the audience using social media. I listen to the audience on social media."
In creating content on social media, Jacque admitted that she had to learn new storytelling techniques more suited to the new platforms that did not exist when she was in college.
"I am a multiplatform journalist. I just joined TikTok last year and this is the platform, where I have the most followers. This is how massive the platform is," she shared.
Jacque never imagined she would gain a large audience on TikTok, where she has grown her following to more than 160,000 since she started last year.
"I assumed TikTok was for dancing or singing, but I discovered people were curious about my job and how I got here. After many videos, I gained more followers. My audience is news on TikTok," she explained.
"It is a fast growing platform. I am multiplatform journalist. I inform, educate, and engage. These are the three basic things I do on social media," she added.
Jacque also reminded the delegates to have fun while using and exploring social media, but be responsible because it is very powerful tool.
"Makisabay sa trend. Use it wisely. No to bullying. Rule of thumb is kung hindi mo kayang sabihin sa tao nang harapan ay huwag mong i-post sa social media," she said.
Apart from Jacque, the other speakers in this year's digital caravan include ABS-CBN head of International Sales and Distribution Pia Laurel, PACE president Mark Lester Chico, journalist Raya Capulong, and ABS-CBN International Production and Co-Production division supervising producer EJ Mallari.