Andrew E. plans to direct his own dramatic film one day
September 16, 2021 | 12:00am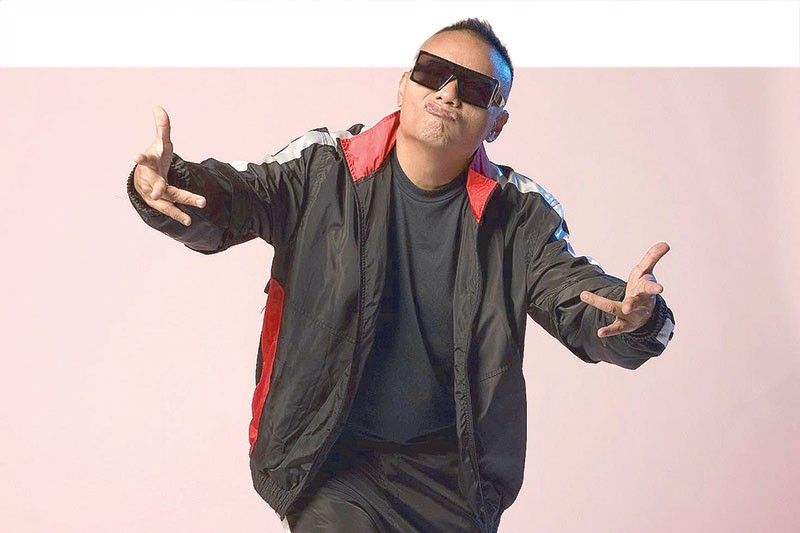 More than three decades ago, rapper-comedian Andrew E. stormed the local music scene with his eponymous hit, Humanap Ka ng Panget, which started not just his singing career but also paved the way for his acting breaks. The artist is still at it. That is, at the forefront of music and movies.
Last December, he topbilled Viva Films' Metro Manila Film Festival (MMFF) entry, director Al Tantay's Pakboys Takusa, that became a big hit online. This time around, Andrew E. stars in a forthcoming comedy flick, Shoot! Shoot! Di Ko Siya Titigilan, where he is joined by sexy stars Sunshine Guimary and AJ Raval.
Interestingly, Andrew E. penned the song, Shoot! Shoot!, about a long-distance relationship back in 2003. He had no idea the ditty would resurface and become viral on TikTok 18 years later. The film will start showing on Vivamax Oct. 8.
"Even if I didn't have the experience of having a long-distance relationship at that time, I challenged myself when I wrote Shoot! Shoot!," disclosed Andrew E. "I put myself into the song. I made sure it was full-proof. I was surprised when Shoot! Shoot! resurfaced again on TikTok. I couldn't believe it."
After over 30 years in showbiz, Andrew E was recently asked how he felt that he remains visible in the limelight. "Napakahirap sagutin 'yan in all honesty," the rapper-comedian quipped. "I might fall short or I might go overboard if I would really answer that.
"Maybe, my heartfelt answer, the value of the songs that I did through the years, continues to entertain the public. Old or new songs, the public still looks for my songs that entertain them."
Andrew E. finds it "unbelievable" that he still gets to do lip-locking scenes with young leading ladies at this stage in his acting career and people continue to patronize his films. Thirty years ago, kissing the female leads on the big screen was understandable, since he was still new — and young — in the acting scene.
"Even before I get to the flattering part, I will first say it's an unbelievable chance for me at this point," Andrew E. maintained. "I will probably understand when it comes to record producing or record-making when it comes to my songs.
"But in the movies, it's so hard to explain why it is still happening. Is it a fact? Is that right timing or mere coincidence? Maybe, that explains the appreciation of Boss Vic (del Rosario) of me. He still finds me, until now, an artist who can deliver and still create something that people will love. An underdog like me will still end up in the arms of good-looking and sexy ladies."
Andrew E. is thankful to Viva Films for giving him the chance to work with new female stars, like Sunshine and AJ in Shoot, Shoot. Even in his recent starrers like Pakboys Takusa (2020) and Sanggano, Sanggago't, Sanggwapo (2019), Andrew E. was paired with younger leading ladies.
"Alam ko na pasikat na ang mga pangalan nila Sunshine and AJ," Andrew E. said. "Ako, nanliliit at pati ako, nagkakaroon ng chance na makasama ang mga new stars na sikat ngayon.
"Sila ang pinagkakaguluhan sa social media. A lot of fans are interested about them. Hot item talaga sila. Talk of the town sila. I thanked the lovely ladies for joining me in the movie and making me join them, as well."
Andrew E. never lost his desire to make it big one day in showbiz, even if in his first audition, he was already rejected. "From the start, I knew God had been helping me," Andrew E. said.
"That day, I told God, 'Kung hindi ako papasa sa audition na ito, Lord, kayo na po ang bahala sa akin.' But I still thanked Him even after I didn't pass the audition. I still had the golden chance to thank Him."
In the '90s, Andrew E. became one of the biggest music stars when his Humanap Ka ng Panget rap anthem soared on the airlanes. He subsequently became a film star when he was paired with many superstars and good-looking female actresses.
From beauty queens to sexy stars even the Megastar, Andrew E. had the prime of his career having worked with big names in the industry. He starred opposite Sharon Cuneta in Eddie Rodriguez's Megamol (1994), Maricel Soriano in Ben Feleo's Manchichiritchit (1993) and Charlene Gonzalez in Feleo's Ikaw ang Miss Universe ng Buhay Ko (1994).
"Noong pinasok ko ang showbiz, I know for a fact, I am not a part of this," Andrew E. asserted. "Naisip mo bang mag-aartista ang isang tulad ko at makikilala ng tao? Ang dami kong sinalihan na auditions before. Even sa That's Entertainment, nag-audition ako. Hindi ako nagdamdam. Tanggap ko lahat ng nangyari sa akin."
Debuting as a singer-rapper undoubtedly brought Andrew E. close to his fans. "Kung sa looks lang, mas habulin ako ng aso, kaysa ng babae," he laughingly admitted. "But in being a rapper, maybe more than 10 people are curious how I talk in front of a girl.
"Sanay sila sa magagandang lalaki, mestizo, nasa pamilya ng mga artista. Kanino kang anak? Gwapo ba? Sumasayaw, kumakanta? Wala ako nu'n kahit isa. So paano ko papasa? So binaligtad ko ang mundo nila, 'Humanap Ka ng Panget at ibigin mong tunay.' Napamahal ako sa Pilipino."
This pandemic, Andrew E. was never less prolific in writing songs. In fact, he is completing an album, Katrentaduhan, a 10-track outing, with three songs already recorded and released.
"There was never a pressure for me writing songs about anything," Andrew E. offered. "I always write something that will be new and fresh for the listeners. Bumabawi ako in as much as very imaginative or trendsetting songs for the future."
Andrew E. even sees himself producing his own movie one day. "Baka nga hindi comedy, baka drama. So, watch out for that," he excitedly announced.