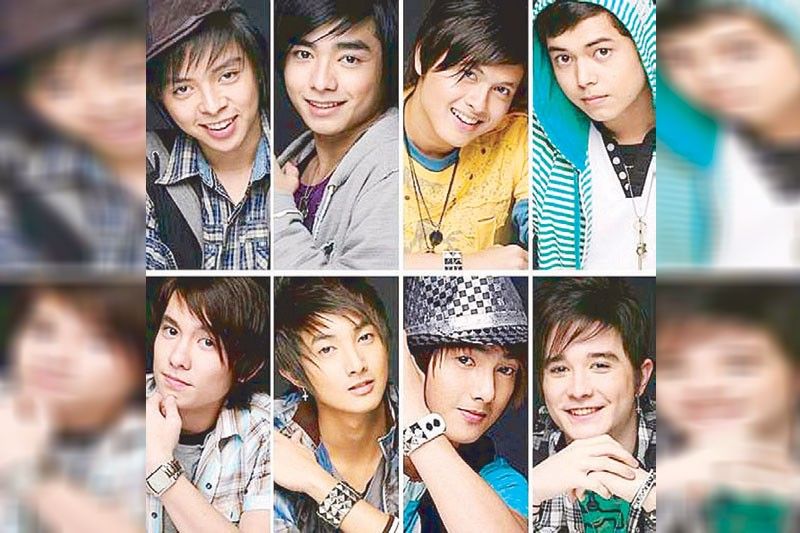 Way back 10 years ago, Viva Records formed a boy band named XLR8. It was composed of eight members. They were chosen for their looks, talent and drive to succeed.
STAR/ File
The success of the South Korean boy band BTS has reached unbelievable, but now, oh so real dimensions. No. 1 selling albums worldwide. Three consecutive weeks in the No. 1 slot of Billboard's Hot 100 chart for the new single Butter. An EP with five tracks of Butter as Hotter, Sweeter, Cooler and Instrumental, has been released and is selling like mad. Would you believe fans are even buying used wrappers of the McDonald's Happy Meal!!!
Given this situation, it is not at all strange that other countries are creating their own boy bands hoping that one of those would turn out to be as fortunate and as income-generating as BTS. If nothing happens to any of those groups, then we can expect to remain inundated or even drowning in South Korean boy bands for an entire generation or more.
Of course, the Philippines is very much in the game of making boy bands like BTS and doing quite well. The Korea-trained SB19 is generating global buzz with songs like What!, MAPA, Alab, Go Up and Tilaluha. Newcomer BGYO has released The Light and He's Into Her. Even the girls have joined the game, BINI with Born to Win. Amidst all these though, there is a bit of sadness as fans remember that once upon a time there was XLR8.
Way back 10 years ago, Viva Records formed a boy band named XLR8. It was composed of eight members. Singer-dancer Kiko Ramos, choir singer Caleb Santos, model-dancer Carlo Lazerna, model-host Hideaki Toro, aspiring actor AJ Muhlach of the showbiz Muhlach clan and identical singing-songwriting twins MM and MJ Magno. They were chosen for their looks, talent and drive to succeed.
It looked like they would. After intensive song-and-dance training and hours with a stylist, the boys were sent to the studio to record with Hollywood-based producer Christian de Walden, who had an excellent track record with Eurodisco tunes. Getting a foreign producer is not at all unusual as this is also what the Koreans do. They import producers and songwriters from Europe and North America.
The group turned out hit songs that they performed every Sunday in the variety show Party Pilipinas. I checked out their videos on YouTube and found that the likes of You're So Hot, I Love You Girl, Money Money, Miss Beautiful and others still work. They sound very current. There is also nothing dated about the videos.
I do not know if there is an age limit to boy bands. Do they have to be always young? Truth to tell, those XLR8 boys from a decade ago look, sound and move better than some groups around today. Too bad, they only had two years, 2010 to 2012, to shine.
As of today, Caleb remains in the music business as a singer and songwriter. His I Need You More Today is one of the biggest-selling songs on the digital market. AJ is a full-time actor, who starred in Double Barrel. Arkin is a star of Boy Love films. Kiko is a singer, songwriter, model, actor and host.
Hideaki is a digital media artist in Japan where he lives with his family. Carlo is also an actor and singer. He was seen in Double Barrel and Chain Mail. The twins MJ and MM are also working as singers, dancers and songwriters. Looks like all that XLR8 training did these boys good.
There were a lot of reasons why the XLR8 adventure came to an end. Maybe that type of boy band hereabouts was ahead of its time. Maybe Viva Records thought that the experiment was not working and put an end to it. Bad move. Maybe the members developed egos that were too big to maintain togetherness in a boy band.
Looking back though and seeing the reactions of fans begging for a reunion that may never happen, I say that Viva should have just cracked the whip. It should have gotten rid of the stage parents, pseudo-managers and hangers-on. Then locked the members together in one place and told them to get to work. Boys, let's make a great boy band.
Aaaah! But that is now too late.