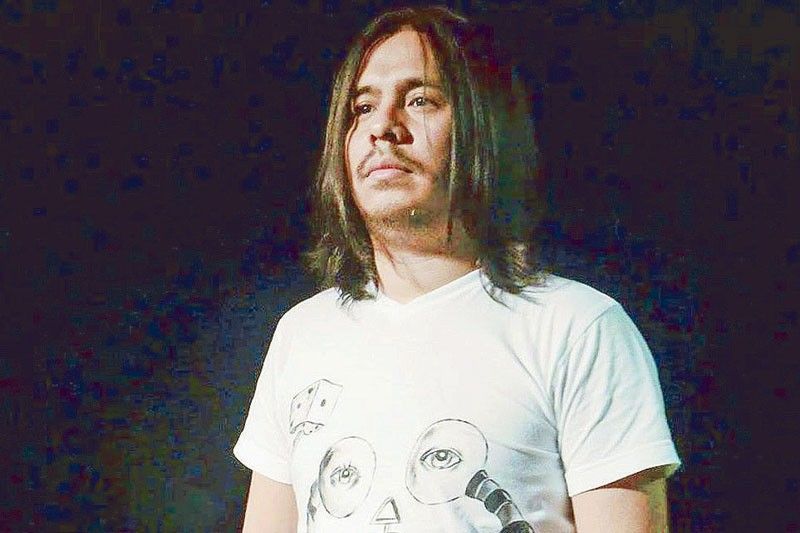 Direk Lawrence: 'I thank Viva for giving me the freedom to 'play around' with (the) subject (of the fi lm). (Doing a movie is) a continuous collaboration between me and them, and with the actors. I'm excited about what Nerisa is conveying.' — Photo from Lawrence Fajardo Facebook page
STAR/ File
Lawrence Fajardo enjoys creative freedom in Nerisa
Jerry Donato
(The Philippine Star) - June 11, 2021 - 12:00am
MANILA, Philippines — Viva Films has adapted well to the new-normal of producing and distributing narratives. In its pipeline is the sexy drama Nerisa, with Cindy Miranda and Aljur Abrenica as its lead stars. Lawrence Fajardo oversees the mise en scene.
"Lahat nang pelikula na ginagawa ko ay tsina-challenge ko yung sarili ko na pagandahin (ayon) sa aking nalalaman (I always challenge myself to better the films that I do given my knowledge)," said the director in a recent virtual story conference-cum-media call. "Excited ako dito dahil sa sinasabi ng pelikula (I'm excited about what the film is conveying)."
As the movie title suggests, the plotline revolves around a woman named Nerisa, who may be described as dayo or foreigner to the island people. Her way of entering their consciousness and existence is unconventional.
The fisherman Obet finds Nerisa floating in the water and saves her. Her second chance in life sees Nerisa settling in the island. She is adored by men and envied by women. Given her mysterious background, people start to concoct stories about Nerisa's true identity. Some believe she's a mermaid who will bring bad luck to them. Despite all this, Obet decides to marry Nerisa. Their wedded bliss is disrupted when Obet and fellow fishermen encounter a boat accident. Nerisa gets blamed as the cause of the misfortune. But the young wife feels her husband is still alive and will seek the help of friends to find him.
"When I went onboard (with the project), I knew that it was written by sir Ricky (Lee)," said direk Lawrence, "and of course, I was excited to be part of it." Nerisa was the director's first time interpreting a work of the famed scriptwriter. What he would also find challenging in it were the givens, said direk Lawrence, like executing the love scenes that he doesn't usually do in his films. His works such as Imbisibol and Kintsugi explore the life of Overseas Filipino Workers (OFWs) in Japan and along the way, uncover their tales of sacrifices and triumphs. Direk Lawrence presents viewers another lifeworld of a woman through Nerisa.
After doing his research for Nerisa and realizing elements he could incorporate in it, direk Lawrence acknowledged the trust and confidence the film outfit had in him. "I thank Viva for giving me the freedom to 'play around' with this kind of subject," said he. "(Doing a film is) a continuous collaboration between me and them (the think tank behind the movie), and with the actors. I'm excited because the actors are also excited about what I present to them. Slowly, na-re-realize yung pelikulang ito." Nerisa will be streamed soon on Vivamax.
Since films reflect their cultural and social milieu, Nerisa is expected to make a social commentary by contributing to the on-going discourse on gender, particularly the presence of the female gaze, perhaps through Nerisa. "It seems more leaning to the female," said the director. "I find it delicate on how to handle women (characters) na hindi ka magiging parang misogynistic." The auteur will try his best to handle this film aspect with sensitivity.
Playing the mysterious woman Nerisa is Cindy Miranda. Her character represents another voice that challenges the conventions that define a woman's social roles. "The pandemic has made me realize what I really want to do in life, and that is acting," said the beauty-queen-turned-actress. "Sobrang happy ako that I have a new film and a lot are supporting me." Nerisa is a stark contrast to her lesbian character in Adan. What viewers should look forward to is how Cindy's Nerisa will break the glass ceiling.
Based on the conversations being exchanged during the group interview, Nerisa seems to pay homage to such classics as Nunal sa Tubig of Ishmael Bernal, Isla and Ang Pinakamagandang Hayop sa Balat ng Lupa (both by Celso Ad. Castillo). By the way, the shooting began last week of May in Alabat island, Quezon.
Also lending their talent in the film are AJ Raval as Lilet, who dreams of leaving the island and living in the city; Sheree Bautista, the liberated woman Joanie, who likes the island life; Aljur Abrenica, the good husband Obet; Elizabeth Oropesa, Segunda, the mother figure of Obet, who serves as the island's eye of morality; Bembol Roco, Badong, the father figure of Obet and adviser of the fisherfolk; Gwen Garci, Merced, an ally of Segunda; Sean de Guzman, Michael, the rich youth leader; and Guji Lorenzana, the coast guard officer.