How did Elliott get into outer space?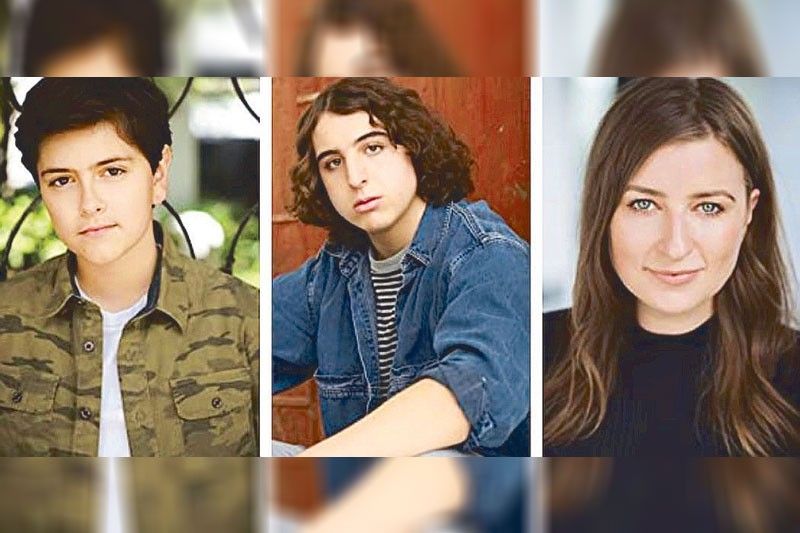 Travel the universe and discover unknown worlds with Elliott in Elliott From Earth premiering on April 24, Saturday, at 10:30 a.m. only on Cartoon Network.
A young boy named Elliott, together with his mother Frankie, find themselves on an intergalactic journey, befriending a dinosaur named Mo along the way. As they make a new home for themselves in Centrium, they learn more about being Earthlings among an amazing array of aliens!
Cartoon Network's brand-new original series, Elliott From Earth, comes from the team behind its global hit The Amazing World of Gumball, which is available to stream on HBO GO. In an interview, directors Mic Graves and Tony Hill explained the concept behind the comedy series.
What is the premise of the show?
Mic Graves (MG): "Elliott From Earth is a story about Elliott and his mom Frankie finding a rock that takes them to space. They travel all the way to the other side of the galaxy and end up living among aliens, starting a new life there."
Tony Hill (TH): "Unexpectedly, their first encounter is with a dinosaur called Mo who doesn't know why he's there either. The show follows these three characters as they first meet each other and then encounter the most eclectic group of aliens you've ever seen."
How did the idea for the show come about?
MG: "Tony and I worked on a show called The Amazing World of Gumball and as we were coming to the end of it, we helped some of the crew on ideas for new projects, one of which became Elliott From Earth. From there, the basic original idea was developed over the next couple of years with the brilliant Elliott crew, and we had lots of fun working in the sci-fi genre."
TH: "Each new episode we start is really fun as with sci-fi you can really tell all different types of stories, meet eclectic characters and take the characters to amazing places — so each story can go as far as our imaginations do. The universe is a huge place and we're looking to Elliott, Frankie and Mo exploring it."
How is Elliott From Earth different from The Amazing World of Gumball?
MG: "Elliott From Earth is not based around the traditional sitcom family, like Gumball is — it's just Elliott and his mom. Gumball's daily activities take place around his house, school and the town of Elmore. Elliott From Earth, being a sci-fi show, allowed us to take our characters on an adventure to new places, and be more abstract and inventive about the environments that they end up in."
TH: "We still wanted to make Elliott From Earth a comedy show but this time, we also added the adventure aspect to it. Instead of just having stand-alone episodes week by week, there's a bigger story going on in the show — so it will pay off if you keep coming back."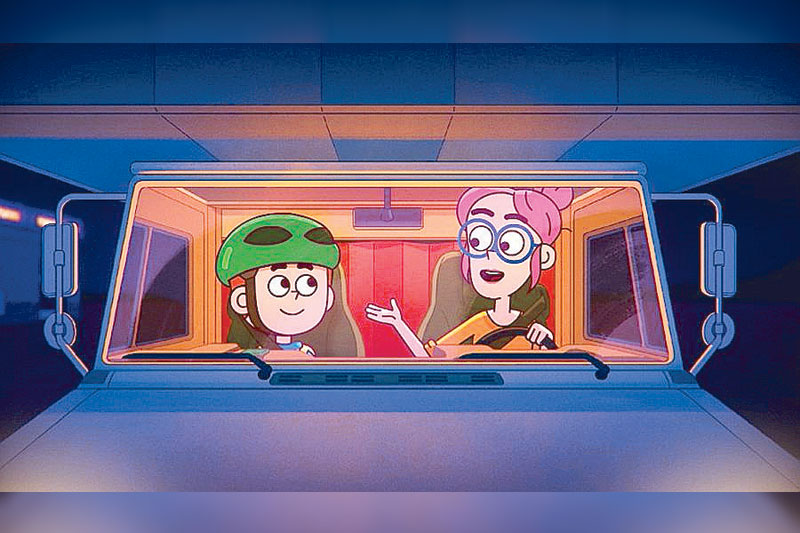 What does the writing process look like?
MG: "First, we try to figure out what happens across the whole season. Our goal is to keep people guessing episode after episode about what will happen next. So, instead of the storyline being a straight line from A to B, we try to take it all over the place first, to make it more interesting."
TH: "Each story goes through changes over and over again — first in writing, then in storyboard and edit — in fact throughout the entire time we make an episode over about nine months. So, we're constantly trying to make it as good as it can be the whole time with input from the crew as well. It's a really collaborative process."
What pushed you towards creating an unconventional family dynamic with Elliott being raised by a single mom?
MG: "We wanted to stray away from a stereotypical sitcom family dynamic: the mom and the dad, the two kids and the dog. Not everybody lives like that, there are many kids raised by a single parent and it felt important to have that represented. The other key thing was to make sure that Frankie wasn't portrayed the way mom characters are sometimes portrayed — only telling their kid not to do something. We didn't want to do that, moms have fun, too! Elliott has a close relationship with his mom and they are a team."
What can you tell us about the relationship between Elliott and Frankie?
TH: "The two of them are together on this journey and she's just as part of the adventure as he is. It's Frankie who finds the rock that sends them on the journey across the universe. You see them working together to approach each situation from an adult and a child perspective, and then find a middle ground. We also show that just as much as a child learns from an adult, an adult can also learn a lot from a child — not one of them is better than the other. We absolutely love their relationship."
Why did you choose to portray aliens as humans' friends and not enemies?
MG: "The mutual acceptance between them was hugely important to us. The idea of aliens invading or destroying the Earth seemed very old-fashioned. Why can't the aliens just be interesting or funny or sweet and have that same range of positive characters that you find on Earth?"
TH: "Mic and I grew up on brilliant sci-fi stories that we use as a base for our ideas but put our own spin on them. Sci-fi is such a good genre to work with — the possibilities are infinite. The stories carry a good message and are fun at the same time."
How does Elliott From Earth stand out among other shows and movies based in space?
MG: "The idea of a boy in space is a familiar trope which is why we wanted to bring new and interesting elements to it, like Elliott going on a journey with his mom and friendly aliens who don't want to invade the Earth. The story is more about finding yourself in an amazing new town that happens to be full of aliens!"
How is inclusivity and diversity represented across the Centrium?
MG: "The Centrium is a space station populated by aliens from everywhere and not one of them has ever heard of Earth. We wanted to show that they can be different and still get along. We've got characters with two heads or characters who fall into pieces every time a loud noise happens and it's just a normal part of them."
TH: "When Elliott, Frankie and Mo meet the aliens living in the Centrium, we show that there's no such thing as normal — everyone's different and that's brilliant! We were really keen to show that diversity. There is so much fun in interacting with new things and challenging how you view the world."
Do you have a favorite episode?
TH: "I really like the episode where Elliott and Frankie first meet Mo. They're in this amazing biosphere — a huge rainforest with loads of cool plants that light up. And then they meet a dinosaur there! I think that if I was in that situation, I'd absolutely love it."
MG: "In one of the episodes we introduce Hive Head, made up of thousands of individual aliens, all forming this huge face. It was difficult to pull off and I enjoyed the technical aspects of it, but I also love the visual quality of all of the aliens coming together to form one big character."
(E-mail reactions at [email protected]. For more updates, photos and videos, visit www.philstar.com/funfare or follow me on Instagram @therealrickylo.)