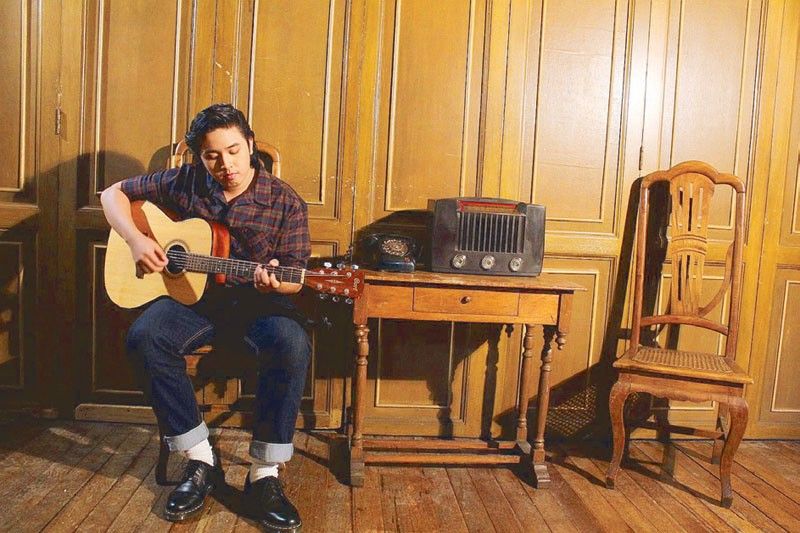 Deniel's debut recording of Ulap made No. 1 on Spotify and garnered six million hits on YouTube upon release late last year.
STAR/ File
Rob Deniel and bedroom jazz
Baby A. Gil
(The Philippine Star) - March 3, 2021 - 12:00am
Precocious is an apt description of Rob Deniel. Only 17 years old, the singer and songwriter describes his kind of music as bedroom jazz with rock overtones. So, what does he mean by that? Maybe he makes music to make love to or maybe just to go to sleep with.
And his music works. People love his bedroom jazz. In fact, Deniel's debut recording of Ulap made No. 1 on Spotify and garnered six million hits on YouTube upon release late last year. That was a most auspicious showing by a previously completely unknown artist.
What is even more remarkable though is that the young Deniel channeled his personal feelings to compose the song. Then he arranged and produced the recording himself using the Garage Band app on his mobile phone. He also played every instrument used in his arrangement.
Ulap and its romantic, retro-inspired music video have since remained in the upper rungs of the hit lists. Thanks to online downloading and streaming platforms, the song has also made it to the Global charts in countries like Singapore, Portugal and even Russia.
Things are looking even better for the tall and attractive Deniel nowadays. He has now fulfilled the dream of every songwriter in modern times. Ulap has made it to a motion picture soundtrack. The song will be heard in the Vivamax presentation Parang Tayo, Pero Hindi, starring Marco Gumabao, Kylie Verzosa and Xian Lim.
Deniel was born Rob Deniel Barrinuevo on Oct. 6, 2003. He comes from Santa Rosa, Laguna where he is now a high school student at the Malayan Colleges. Basketball was his passion as a child. But then his father gifted him with a guitar when he was 12 and he has been caught up with music ever since.
He initially drew inspiration from his favorite acts like the Eraserheads, Rivermaya and Orange & Lemons, plus grunge rock and British pop. His style has evolved into something that is now all his own and which he calls bedroom jazz.
Now Ulap is not all that Deniel has to offer. This guy is no one-hit wonder. There are also the alt pop rocker Gabi and the doo-wop concoction Baby I Tried. Then there is the new single Ang Rosas, which is set to drop early this month. It promises to be every bit as sexy and romantic as Ulap.
It is talents like Deniel who refuse to be pigeonholed and are determined to call the shots who have made these past months a most exciting time for Philippine pop music.
Take note of the return of the groups or bands. I know this one was driven by the desire of everybody in the music business to make it big globally like the Koreans. But this has resulted in the arrival of new song-and-dance acts and big sellers. Dreaming comes free. One of these can be the next BTS.
Think SB19 which trained in Korea and has hits like Alab and Ikalawang Yugto. There is also the Japanese-inspired all-girl group MNL48 with River and High Tension. And what about Alamat wherein the members proudly proclaim their regional origins in its first single release kbye.
Also have you noticed what has happened to Pinoy hip-hop? The young rappers have taken over and turned the genre into slow, sentimental mush that music lovers are loving a lot. They did not shout, "Ditch the diatribe" but they might as well have yelled from the housetops.
Skusta Clee is offering to Dance with You. The young Because is into soft aspirational musings like having a BMW. Bandang Lapis blends hip-hop with kundiman lament in Kabilang Buhay. And see how the likes of Juan Caoile used the makata language to rap about his Marikit lady love.
Even Moira dela Torre and her dreamy ballads have not been spared from change. Her big hit Pabuya has hints of a country vibe. To go along with that, she now sports couture gowns, a sleek hair style and full make-up. One misses her guitar-toting innocence but change happened.