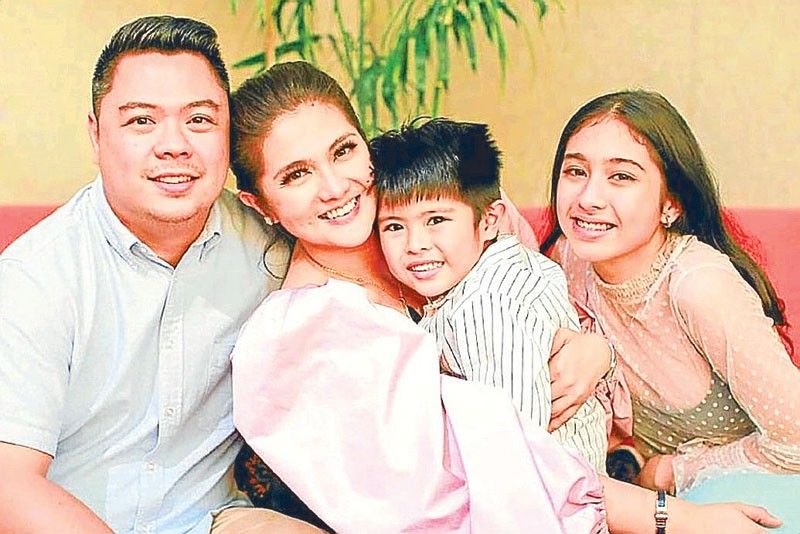 Away from the limelight, Dimples who is best known for her role as Kadenang Ginto's Daniela is just like any typical housewife, no 'star complex' at all. She is married to Boyet Ahmee by whom she has two children, Callie and Alonzo.
STAR/ File
At home with Dimples Romana
FUNFARE
-
Ricky Lo
(The Philippine Star) - January 25, 2021 - 12:00am
Long after the end of the trend-setting Kapamilya soap Kadenang Ginto in which she played Daniela Mondragon a.k.a. Dani Girl, Dimples Romana continues to be hounded by it...with no regrets.
For years, Dimples was happy playing supporting roles (as a mom, the best friend or sister of the bida, etc.) and reaping rave reviews for them, until Kadenang Ginto came along (it won her Best Supporting Actress at the Regional Category of the 2019 Asian Academy Creative Awards in Singapore) and radically changed the course of her career. She became an overnight sensation, especially after somebody posted her picture on social media showing her in shocking-red dress lugging a red suitcase in every nook and cranny of Metro Manila. Dimples had nothing to do with meme but was thankful to whoever thought of that brilliant gimmickry.
"It caught me by surprise," admitted Dimples in an exclusive interview with Funfare. "I believe that actors should always be ready for what is to come. In response, my friends gave me red maletas as gifts. Now I have eight. I keep two in our place in Makati where we are staying temporarily and six in our house in Parañaque City which is under renovation."
Cliché but true — to a serious actor, there's no small role.
"Every role matters," claimed Dimples (real full name: Dianne Marie Romana Ahmee). "Even if you appear in only one scene and you give 100 percent to it, mag-mamarka 'yon, people will remember it. That has been my rule since the beginning."
Daniela was by no means a "small" role. It was Dimples' biggest turn. Goodbye, "supporting" roles!
"It was a difficult role," said Dimples. "Dani Girl kasi was always angry, always upset. She has a temper, I don't have a temper. While it was difficult, it was also in a way easy to portray because she was my opposite, so unlike the real me, and it was easy to shake off as soon as I got home from the shoot."
At home, Dimples described herself as just like any typical housewife, married to Boyet Ahmee by whom she has two children, Christiana Amanda Lauren (Callie for short) who turned 17 in December last year and Alonzo, five years old.
"My husband understands that the kind of work that I do is just work. When I get home from a shoot, Boyet doesn't tolerate any sense of celebrity. He doesn't look at me as an artista, he looks at me as his wife. You know, you are a mother of two and these are your responsibilities here at home no matter how puyat you are from a shoot."
She added, "I am the clingy type. I am very selosa."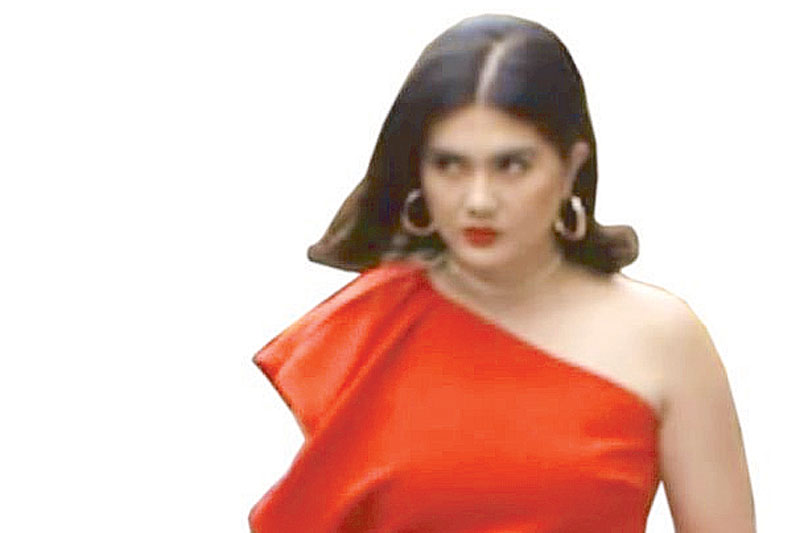 Why, has Boyet ever given her a reason to be jealous?
"Never! Wala nga, eh! I just love my husband very much. We are celebrating our 18th wedding anniversary in June."
As a mom, Dimples confessed to being strict.
"That's when my being a 'monster' emerges," she laughed. "I am medyo strict when it comes to study habits. Dyan lumalabas ang pagka-'monster' ko. We teach them the value of hard work. Callie is a testament to that."
Even as a kid, Callie was already interested in business. She now runs an online eponymous business (The CAL Brand) that started with bags and locally-made products and has ventured into selling home items.
"Callie would go to the mall with a book in her hand. Early on, we have taught her and Alonzo to respect other people, to be kind to other people. Us parents cannot be with our children 24/7, every minute of the day so it's important to instill in them the values at home. I always tell Callie that whatever behavior she shows outside of our home is a representation of how her family is. She is the testament to my being a 'monster' mom."
Dimples is among the few stars who have maintained the privacy of their families.
"No conscious effort to keep them away from the public eye," Dimples explained. "People would ask me, 'Mag-a-artista ba ang mga anak mo?' Si Alonzo parang may hilig but not Callie. She doesn't want to be a part of my world and I respect that. Besides being entrepreneurial, she is very creative...very reserved and very quiet. She's into the visual arts, cake decorating, etc. As a parent, I don't want to force anything on her. Kung ano ang gusto niya, I support her. Everything that she's doing, siya ang nag-isip n'un."
Callie is also an athlete. She used to be a varsity member of the La Salle Zobel tennis team. She has just graduated from Grade 12 (from another school) and is going to Gold Coast, Australia, to enroll in an aviation course (she must have inherited the love of flying from her paternal grandfather who used to be with the Air Force). She has already received an acceptance letter.
In Kadenang Ginto, Dimples as the stage mom would tell her daughter (Andrea Brillantes), "You are not a Mondragon for nothing!"
During moments of levity at home, she would tell Callie, "You are not an Ahmee for nothing!"
(E-mail reactions at rickylophilstar@gmail.com. For more updates, photos and videos, visit www.philstar.com/funfare or follow me on Instagram @therealrickylo.)