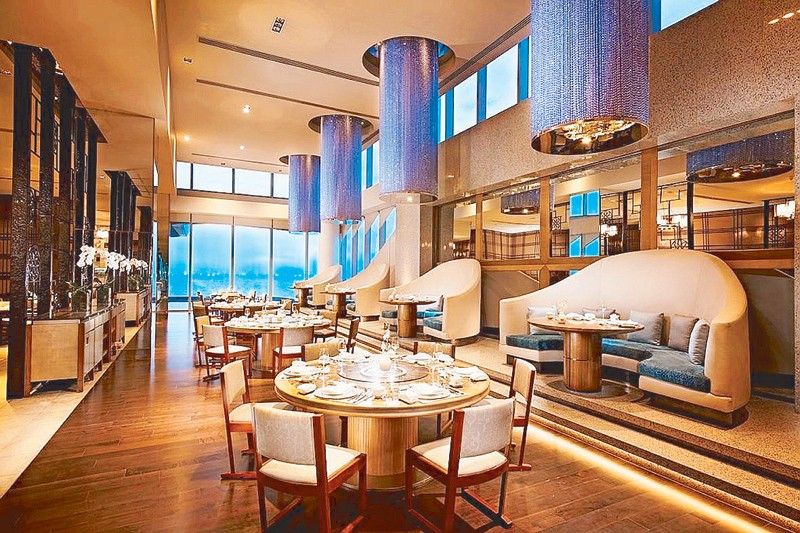 China Blue restaurant at the Conrad, SM MOA
How China Blue made me yellow
MANILA, Philippines — It has been over seven months that we've been under this pandemic and the sign of a vaccine is just so far a promise. Good thing restaurants have started to open in earnest. One restaurant I'm glad opened is Jeremy Leung's China Blue at the Conrad, SM MOA.
It was Monday lunch and sales manager Mike Albania was happy to welcome me back at the restaurant. We entered the diabolically clean restaurant with matching ultra-modern clean decor. China Blue is seven years old but it seems it only opened days ago. That is Conrad's cleaning style.
Upon sitting, I gave Mike the full authority to order since he is the person who knows the food most. First came the truffle infused buns which kind of looked like a trio of mushrooms that just got harvested. It was so light and fluffy, it went so fast.
Next came the honey roasted slices of pork. Smooth and tasting like mounds of creamy goodness. No need to tell you how good it was. It got me craving for more.
Out of the kitchen came the Bird's Nest soup. Now Bird's Nest soup is one of the rare foods served only in high-class Chinese restaurants. Two more dishes of spectacular edition came. One was heavenly soft and tender beef, and the final and the other, super flavorful spiny lobster.
This is heavenly but unfortunately, left no more space for whatever came next but hang on, dessert was coming. Dreamy mango with pomelo in a soup like concoction enhanced with ice cream. I had to taste it. Wonderful! But I promise I can't take any food anymore.