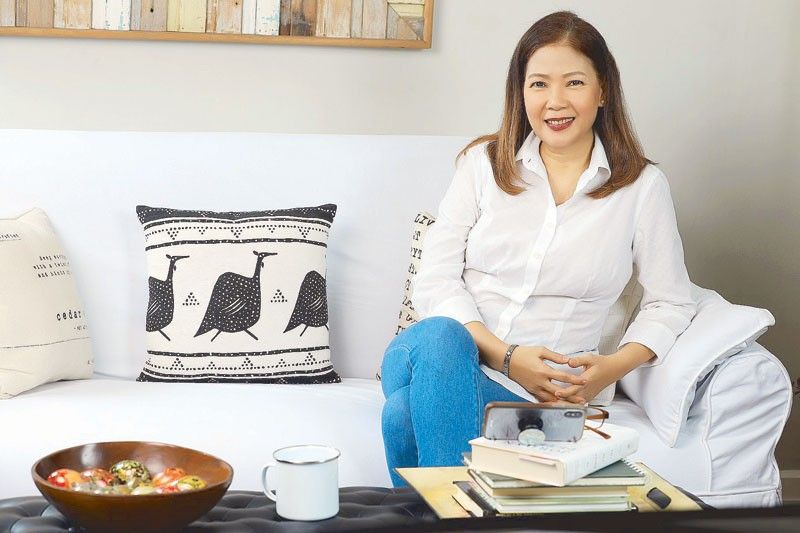 In Usapang Real Life (URL), airing Saturdays at 9 p.m., TV5's head of News Luchi Cruz-Valdes narrates interesting true stories about celebrities and ordinary people
FUNFARE
-
Ricky Lo
(The Philippine Star) - September 11, 2020 - 12:00am
Every person has an interesting story to tell, whether he/she is a celebrity or an ordinary mortal. There's no such distinction ("categorization") in Usapang Real Life (URL), a new Kapatid weekly show hosted by TV5's head of News Luchi Cruz-Valdes, airing Saturdays at 9 p.m. since Aug. 15 with KC Concepcion and Karen Davila as guests in the pilot episode.
The show is timely when everyone's life has been upended by the pandemic. Whether it's about their personal life or their struggles and their triumphs, the resource persons recount their experiences that deserve to be heard.
Line-produced by ContentCows Company, URL shows the veteran newscaster and noted investigative reporter, Luchi in a new light... a Luchi Cruz-Valdes who is lighthearted, nurturing and compassionate, a side that allows her to connect to her guests, bringing out up close and personal stories of people from all walks of life that many people do not usually get to hear.
In her talk show, Luchi herself opens up about little-known facts of her life and the issues she is similarly facing as the rest of us. For instance, she's a devoted mother of three and a widow, and an avid fan of Korean dramas. She likewise has her personal viewpoints on the issues of the day, as well as trendy topics and concerns that people talk about, which she shares on the show. These cover the gamut of life in the province, mental health, married life, motherhood, passions and advocacies, and how people deal with change.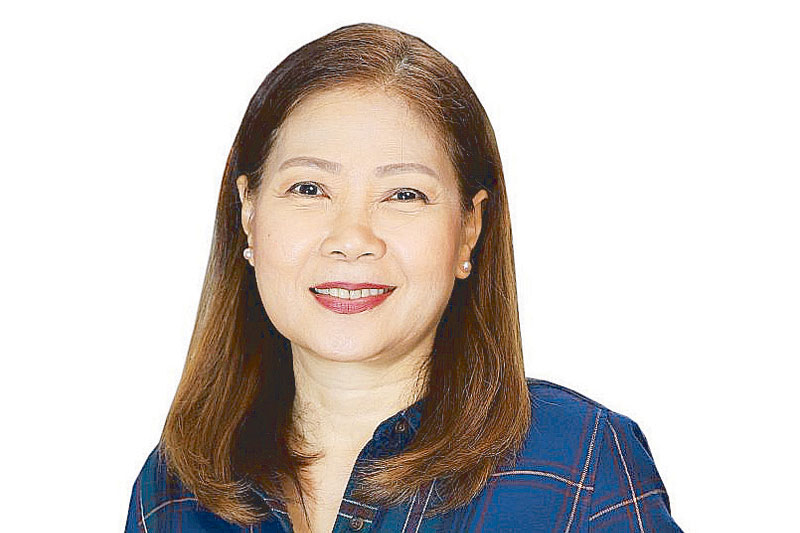 Usapang Real Life with Luchi puts a spotlight on life behind the camera; unveiling real experiences and celebrating our common humanity. It's about harnessing the lessons of everyday life and using these to empower and give hope.
After its Saturday TV5 airing, URL has a primetime replay on Sundays at 7 p.m. on Colours Channel (available on Cignal TV Channel 202 HD and 60 SD).
Let's listen to Luchi tell her own story.
Your show is called Usapang Real Life (URL). How real can you get?
"As real as I can possibly get. And because I am a news person, doing URL (usapang REAL diba?), the expectation is to ask about issues and controversies surrounding my interviewee.The problem is celebrities will tend to filter those questions — and not without basis. They are not government officials, after all. They do not have the same burden of accountability to people. They are essentially still private people, right?
"They can choose to not talk about their personal lives. So it becomes my burden to draw out their thoughts and sentiments about those issues or controversies. That's a challenge for me. I need them to trust that because I'm a journalist — and hopefully someone they accept as credible — I am not after getting an exclusive story but instead a deeper understanding of their particular context: their drives, their dreams, their minds and hearts, or the 'histories' behind what may have led them to do what they did or say what they said.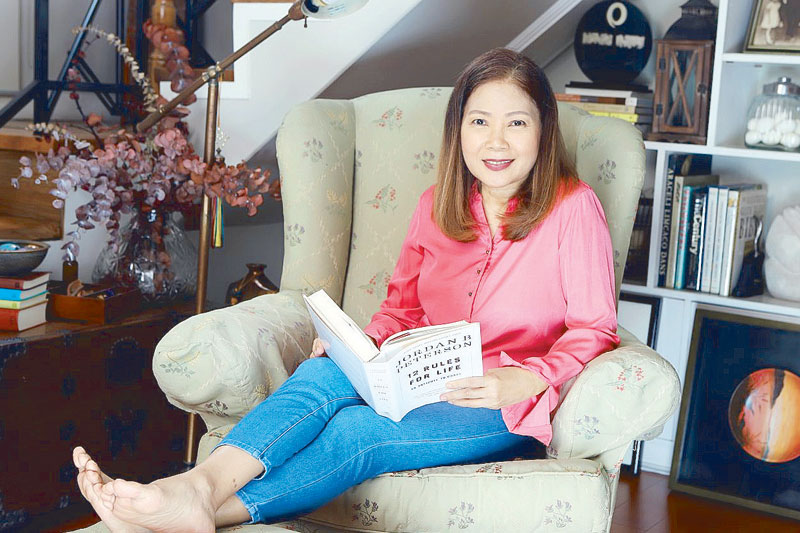 "This is also the reason why our pilot episode had me being interviewed by my good friend, Karen Davila. I wanted to be the first to open up about my personals to show how real I want the usapan to be, and to drive home to our viewers that, hey, 'tao rin po kami. Hindi perpekto pero hindi rin ilusyonado'."
What's your criteria in choosing your guests/resource persons; do they have to be celebrities)?
"No not at all. Though I will admit that celebrities are the low-hanging fruit in terms of viewability — because naturally there already is a general public awareness of them.
"For ordinary folks, these celebs are — for good or bad — 'models' of whatever values they espouse or not. And I truly believe that there's a lot of learning to be had from hearing from these famous people — their lives, their challenges, their experiences. And you know what? It's good for us to see that underneath the glam and glitter, they're not much different from you and me, and that we do share a kind of humanity that we don't really see when we're merely watching them."
What has been your life-threatening, life-changing experience and how did you survive it?
"I was hospitalized for three months in 2018. I had been feeling sick for six months before that but no doctor could diagnose what was ailing me. When my creatinine rose to super abnormal levels, that's when they surmised it must be lupus nephritis. (Lupus is an autoimmune disorder where the body's defense system mistakes its own organs as invading bacteria or viruses. Nephritis is a kidney disorder, so the supposed lupus attacked my kidneys.)
"I had to be hospitalized for a biopsy of my kidneys. But the night before my biopsy, I contracted pneumonia and was transferred to the ICU. When my pneumonia passed and they biopsied me, my kidneys bled from the biopsy. I was returned to ICU. When that one passed, I couldn't breathe again, and when they put me through a series of tests, they found that a virulent bacteria had eaten my heart valves! So they had to do open heart surgery to install an artificial aortic valve and patch a hole on my mitral valve. I was in ICU for three weeks because of that. And while I was recovering there, my intestines began to bleed from the blood thinners. So they had to operate on me again to resection (cut off) part of my intestines.
"How did it change my outlook? I realized that sickness is worse than — not just death — but the struggles of my daily life. I was never the sickly type and I was never really afraid of death, but when you go through a long-term illness, and you're holed up immobile in the ICU feeling like you're about to die but you're not dying, you realize how much better off you were just taking on all the work dumped on you and dealing with the difficult people and problematic situations of your life. All of a sudden, the daily grind is not a burden — it's a blessing!
"My values have shifted. Work, and all the physical and emotional toll it can take on me, I now choose to embrace. Yes, I still struggle to not grumble, whine, or even curse, but I now make a conscious choice to be thankful that I am alive and well and can work. That is a life change for me. That's grace."
Do you see a "divine hand" in what's happening to the world today?
"Yes, it is absolutely divine! It is a divine act meant to humble us and to remind us that we are mortal, we are equal — walang mayaman at mahirap sa COVID — and we need God. He is the ultimate essential in life. This is a time to recognize this truth, re-learn it, and return to Him. There is point of no return when it comes to our faith. If we don't turn to God while we live, there is no turning back ever again."
Is dramatizing real-life situations much more affecting and challenging than reporting news and issues?
"Dramatizations will certainly be more appealing to viewers. But because they're just an interpretation of real events, they can distort facts, especially when the drama uses stars as performers! The empathy — or antagonism — toward the actors could heavily influence public opinion on the news event. That's why dramatizing events is something that we could do albeit sparingly in Usapang Real Life with Luchi Cruz Valdes."
(For more updates, photos and videos, visit www.philstar.com/funfare or follow me on Instagram @therealrickylo.)