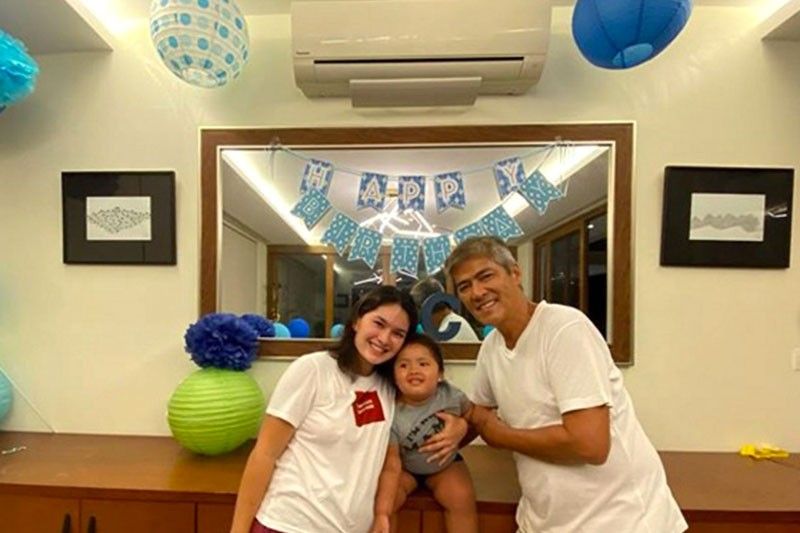 Married for four years with a beautiful two-yearold daughter, Pauleen Luna and Vic Sotto are proving that, yes, in love age doesn't matter
Pauleen Luna's Instagram
Pauleen: Vic is awesome in any color
FUNFARE
-
Ricky Lo
(The Philippine Star) - June 19, 2020 - 12:00am
I could be handy, mending a fuse
When your lights have gone
You can knit a sweater by the fireside
Sunday mornings go for a ride
Doing the garden, digging the weeds
Who could ask for more
Will you still need me, will you still feed me
When I'm sixty-four
If you believe friends, Vic "Bossing" Sotto is just a wee bit older than the years marked in that Beatles song, but he doesn't seem to mind even if his silver locks tell the whole story. He looks remarkably silver-lined, more appealing to women sixty-four and below. I'm sure you agree if you watch Bossing in the "new normal" edition of Eat, Bulaga with him WFH (working from home) and wife Pauleen Luna as his Zoom "camera woman." Excuse me for being "judgmental" but...the cat is aching out of the bag...Bossing is "sex-ty six" (doesn't look it!) and Pauleen is thirty-one. Age doesn't matter, does it?
"Vic looks awesome in any hair color or style but this particular color (salt and pepper) suits him best!" Pauleen said (with exclamation point!) in a free-wheeling e-mail chat with The STAR. "I think he has more appeal with this hair color. Not everyone can pull this color off and he is looking his best with it!"
A pleasant revelation: "I cut Vic's hair during ECQ (Enhanced Community Quarantine) and I must say that it is nerve-wracking! I've never felt more nervous in my whole life! Hahahahaha!!!"
But Pauleen has thankfully spared their daughter Talitha (who's turning three in November).
"I'm scared that cutting it would ruin her beautiful curly locks."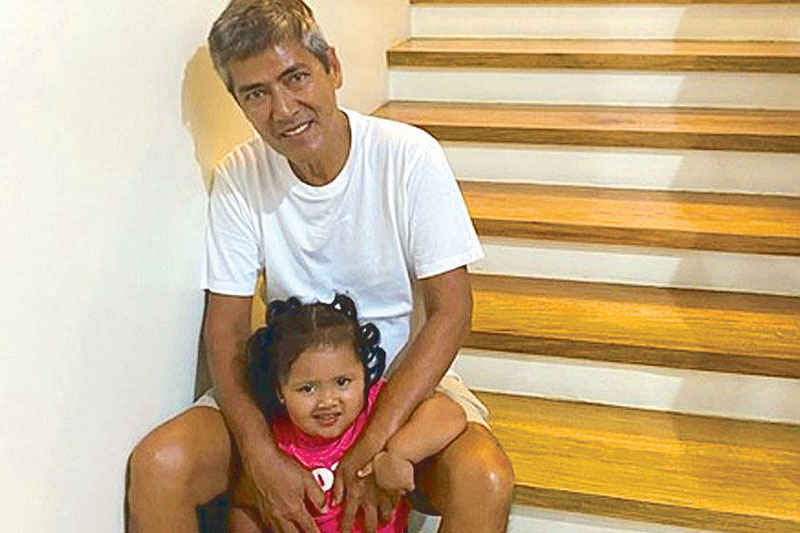 Asked what she and Vic have discovered about each other during the lockdown, Pauleen was candid, "Honestly, we were talking about how we both married right! Hahahaha!!! I love how easy this quarantine has been for us, relationship-wise, because we don't really fight or argue. I think we're past that stage already. It's either that or our personalities are really just so compatible that we didn't mind being stuck with each other for months! As a matter of fact, we realized how important family time is because of this quarantine."
How is their daily routine like compared to pre-lockdown?
"Well, now we've kinda adjusted back to normal. We broadcast Eat, Bulaga! from home every day. I, on the other hand, work behind the camera these days. We really try to limit our exposure to people that's why Bulaga has decided to put me behind the camera first, which I love. By the way, it is definitely a different but fun experience."
How has she adjusted to married life so far?
"During the lockdown, we were able to assess our priorities in life. We realized how vital it is to be present around Talitha during her growing years. So if this lockdown has a silver lining, it is the bond that we have built with our daughter. As a matter of fact, she loves doing everything as a 'family,' like she would say 'family sleep,' 'family eat,' 'family blanket'...meaning we should all do it together. I am glad na sa oras namin during quarantine, nabuo niya 'yung konsepto ng family."
They have been together for nine years, married for four.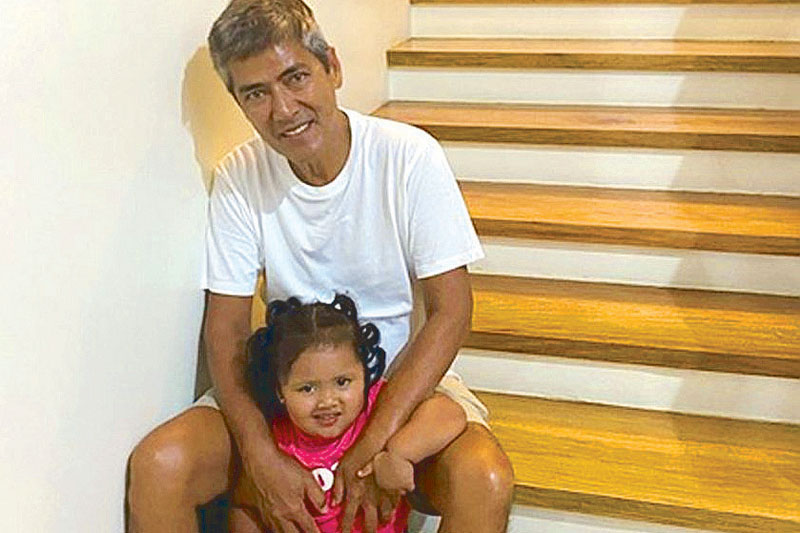 "I am definitely well-adjusted already but, of course, on-going pa rin ang pagkilala namin sa isa't isa. So far, it's been awesome. Like what I said, we are so compatible and I think it's the reason why this marriage is so easy."
And as a mom, Pauleen described herself as very playful.
"But when it comes to rules, I am very strict as well. I really believe that parents should be firm when it comes to discipline. And since Talitha knows na kayang-kaya niya daddy niya, hahaha!!!, ako na ang nag di-disiplina."
People are saying that the lockdown will lead to a baby boom end of the year. Hmmmm, any chance for her and Vic to give Talitha a baby brother or a baby sister?
"Yes," Pauleen said. "Hopefully soon. God willing."
(E-mail reactions at rickylophilstar@gmail.com. For more updates, photos and videos, visit www.philstar.com/funfare or follow me on Instagram @therealrickylo.)