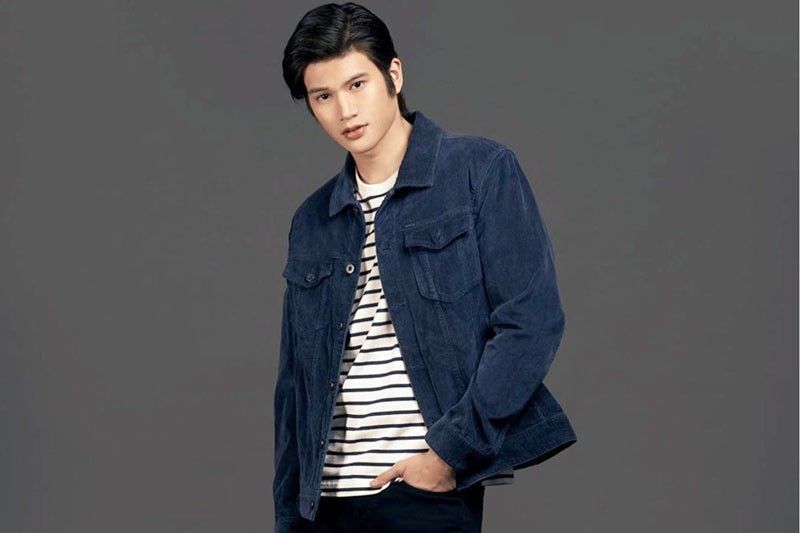 'I'm trying to find small ways to improve myself, day by day. I just want to be a better person. I know that I am not perfect but I want to be better today than I was yesterday.'
Photos courtesy of Cornerstone which is co-managing Gil Cuerva with the GMA Artist Center
Gil Cuerva undergoing quarter-life crisis
FUNFARE
-
Ricky Lo
(The Philippine Star) - June 16, 2020 - 12:00am
Turning 25 in August, Gil Cuerva told Funfare in an exclusive interview that he felt like he's running out of time.
"I have started experiencing a quarter-life crisis," he confessed as he reflected on his life while locked down.
It seems much too petty to ascribe it to "parting blues" after he cut the long hair that became an integral part of his identity since time immemorial for his role as a PDEA agent in the just-concluded GMA TV series Beautiful Justice.
Let's see what is causing the "crisis" in the following candid Q&A.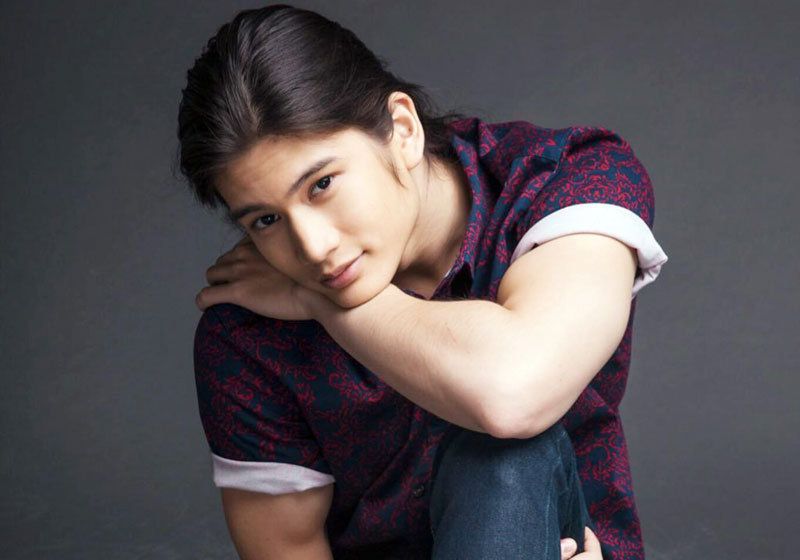 Did you have any second thoughts about cutting your hair?
"I didn't hesitate that much when it came to having my haircut because I understood that it was needed for the role I was portraying. That being said, I did miss having long hair, and I felt that it gave me a unique look. But at the end of the day, work comes first, and I will do what is required of me."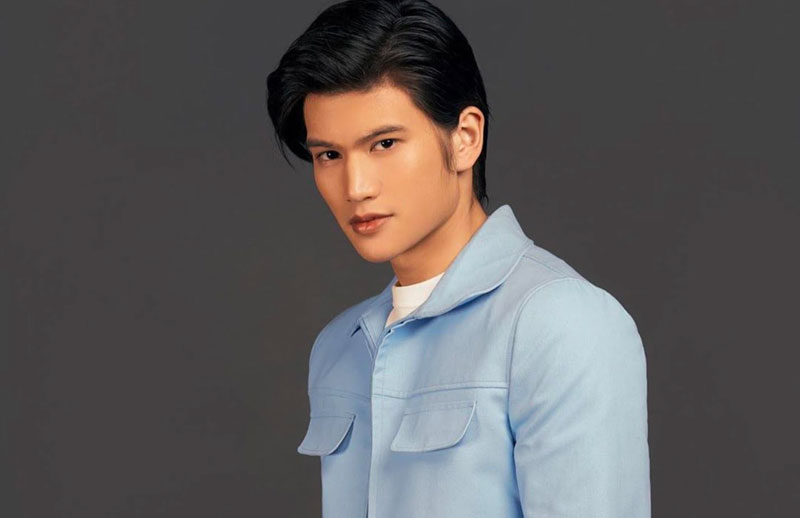 How was the adjustment from "long" to "short"?
"I still find myself putting a hair tie on my wrist a few weeks after getting my hair cut, but eventually, I got used to not needing a hair tie. I also realized shortly after having my haircut that short hair is actually harder to maintain than long hair. When I had long hair, I would usually only account for occasional hair treatments and a trim every few months.
"Now that I have short hair, in order to maintain the look (especially during tapings for a teleserye wherein my hair/look needs to be the same for continuity) that I have I need to have my hair trimmed about one to two times a month, and I still need to use hair products to style my hair which actually ends up damaging my hair anyways. I'd say my hair was healthier when it was longer."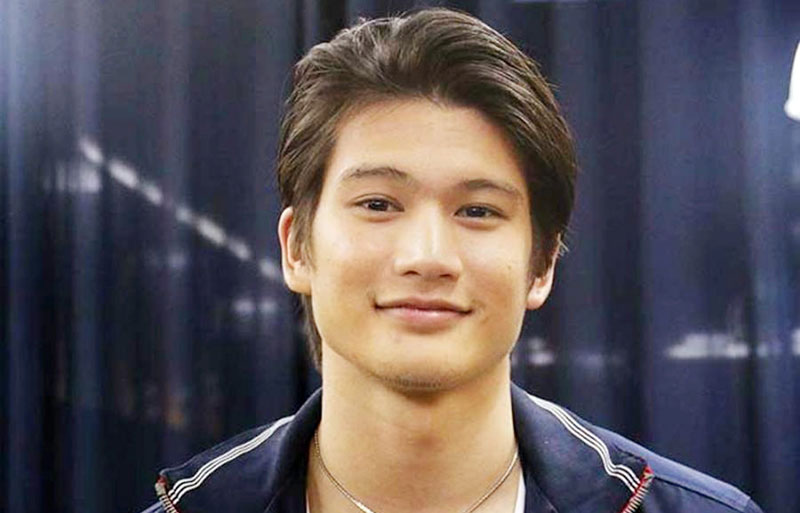 How has life been during this lockdown?
"Recently, I started experiencing a quarter-life crisis of some sort. I'm turning 25 in August, and I feel like I'm running out of time. In the midst of this whole COVID-19 situation, I began to reflect and ponder about my future, not only in the industry, but also about how I could sustain myself, how I could earn enough income to provide for myself and, hopefully, for a family of my own.
"Maybe 25 might still be young for a lot of people, but I can't help but feel like a lot of time was lost and that I could have done more with the years I had in my life. I entered showbiz at an awkward time...I was a 21-year-old model, in the middle of my college studies when the opportunity to enter the industry presented itself. I took the chance, but the opportunity cost me a college degree. I had to put my studies on hold to do showbiz full-time."
Any regrets about joining showbiz?
"I don't think so, but after seeing the majority of my friends and batchmates graduate and march on stage to get their diplomas, I can't help but feel like I missed out on something, especially now that I'm turning 25 without a college degree. In the middle of a pandemic, in a country that is experiencing so many problems with the economy. I always end up asking myself — if one day GMA or any network decides to not give me work, if one day no producer or director wants to get me, if one day all the brands that I work will no longer renew my contract, what do I do then? What fallback do I have? How do I start over, and get another job if I don't have a college degree?"
I guess many people get the same feeling of uncertainty.
"This whole situation has made me realize and value the importance of education, because now in a time where a lot of people are losing their jobs, my options are definitely limited. And between me and someone graduating from Ateneo/UP/La Salle, who has a higher chance of getting work outside showbiz? That is what I have reflected about my life during this pandemic: Every choice you make has its corresponding trade-off and you have to value the opportunities that are given to you, especially education."
Being a sociable person, don't you feel like being "imprisoned" by this lockdown?
"To be honest, I'm more of an ambivert, and there are also times that I enjoy being at home. I do miss my friends, and I'm certainly at the point in my life where I'm open to meeting new people, but I'm also someone who likes being comfortable at home in my own bed. And more importantly, I understand that it's truly necessary for me to stay at home, and as a result, I definitely don't feel trapped or imprisoned by staying at home."
Have you been keeping yourself physically, emotionally, mentally and spiritually sound while home-quarantined?
"I try to get in a few workouts done in a week, maybe around two to four days. Working out also puts me in a good mood so it helps me become both physically and emotionally healthy. Mentally, I just try to stay focused, I try to find ways to work my brain (my brain needs to work out, too!) by reading articles online or by studying something that will get my brain more active.
"Having my dog, Pepper, by my side is also good for my mental health. Having a little ball of fluff that gives you lots of joy and happiness does indeed improve your mental health. Everyone should try it."
This is the best time to soul-search, to assess one's life, for looking back, isn't it?
"Looking back, the best way I can describe my career is that it has been filled with a lot of tough lessons that school did not prepare me for. Sometimes, what we learn in school doesn't prepare you fully for the life lessons you experience when you face the real world and start working. I myself have made mistakes, not only showbiz-related, but even related to my personal life. So when you make a mistake or fall down, trying to get up can prove to be quite the task that school didn't prepare you for. I've had to learn a lot of things the hard way - especially in showbiz. Experience is the best teacher, and I guess the only way to learn is to get through it."
How do you envision the "new normal"?
"I'm not quite sure what the 'new normal' would be like. I guess it could be inferred that intimate scenes may be cut or not shot for the meantime. I'm hoping though that the virus subsides eventually and that a vaccine is made available so that we wouldn't have to keep up with the 'new normal' for too long. Physical contact is also a part of acting, and I'm sure the viewers would appreciate it more if we were all free to move around and not have much restrictions with physical contact.
"That being said, we still do not have a vaccine, and the number of cases here in the country is increasing, not decreasing, so we must play on the side of caution and if that means there won't be physical or intimate scenes, then so be it."
So what would the "new normal" Gil Cuerva be like?
"Hopefully, a mentally healthier, physically bigger and, more importantly, an emotionally happier Gil Cuerva emerges out of this whole COVID situation. I'm trying to find small ways to improve myself, day by day. I just want to be a better person. I'm not perfect, but I want to be better today than I was yesterday."
Come to think of it, aren't you thinking of growing your hair back?
"I guess so. No hair requirements so far. I have no current projects that require me to keep my hair short. I think I'll grow it back again, I do miss the long hair. But if a director or producer asks me to cut it for a role, I'd cut it again."
Viva On Demand launches with Miracle in Cell No. 7
Viva Films has launched its Pay-Per-View service, Viva On Demand (VOD). In partnership with the country's leading cable providers, it provides movie audiences access to Viva's top-grossing and latest films in the safe comfort of their homes for only P99.
VOD's initial offering is Miracle in Cell No. 7, the phenomenal movie starring Aga Muhlach, child actress Xia Vigor and Bela Padilla, that earned P500M at the 2019 Metro Manila Film Festival (MMFF).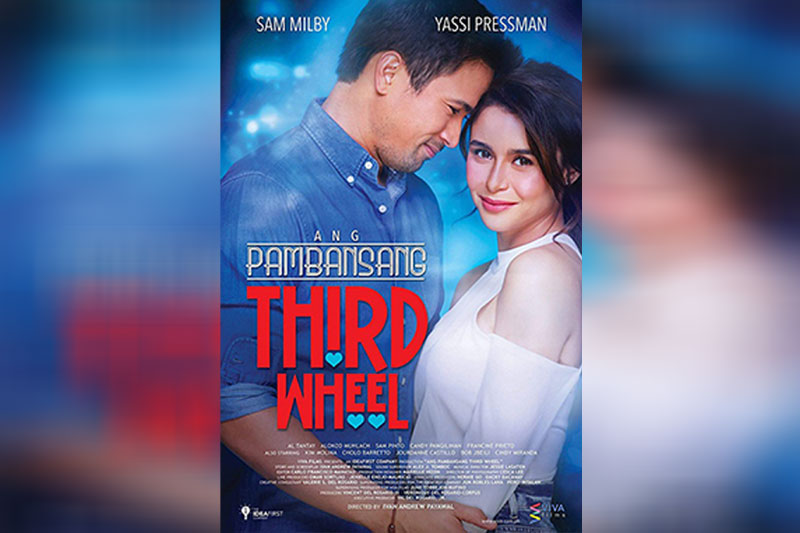 From June 15 to 30, Miracle in Cell No. 7 comes with two other blockbuster movies on VOD, Kita Kita, starring Empoy Marquez and Alessandra de Rossi; and Ang Pambansang Third Wheel, starring Yassi Pressman and Sam Milby. It's a 3-in-1 Bundle for only P99. And for three days within that 15-day period, behind-the-scenes features are also included.
For the next six months, expect more treats from Viva on Demand. Stay tuned for the airing of these titles: Adan, Scorpio Nights, Sex Drive, Just a Stranger, Buy Bust, A Secret Affair, Mañanita, On Vodka, Beers, and Regrets, and 100 Tula Para Kay Stella, just to name a few.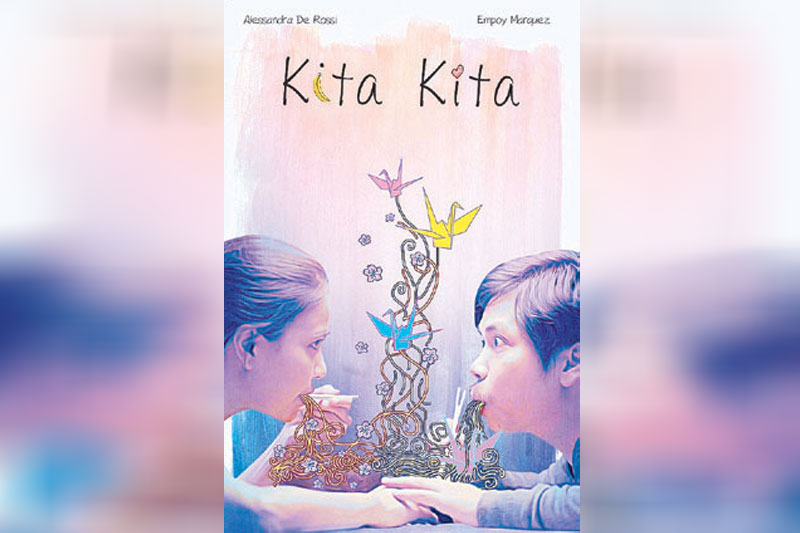 Call your local cable operators to subscribe (all cable operators except Cignal), including Air Cable in Bataan, Bulacan, Pampanga, Tarlac, Cavite, Batangas, Quezon and Naga City; Cablelink Holdings, Inc. in Metro Manila and Cavite; Cebu Cable in Cebu City; Community Cable in Los Baños and Liliw, Laguna; DCTV Cable in Bicol Region; First Integrated Cable in Bunobon, Caranglan, Pantabangan, Rizal, llanera and San Jose, Nueva Ecija; Kalibo Cable TV Network in Aklan Province, Antique; Parasat HD-CDO in Cagayan de Oro City and Misamis Oriental; Parasat HD – Malaybalay available in Malaybalay and Valencia, Bukidnon; Wesfardell Connect in Roxas City and Capiz; and Zenergy Cable TV Network Inc. in Butuan City, Agusan Del Norte.
(E-mail reactions at rickylophilstar@gmail.com. For more updates, photos and videos, visit www.philstar.com/funfare or follow me on Instagram @therealrickylo.)