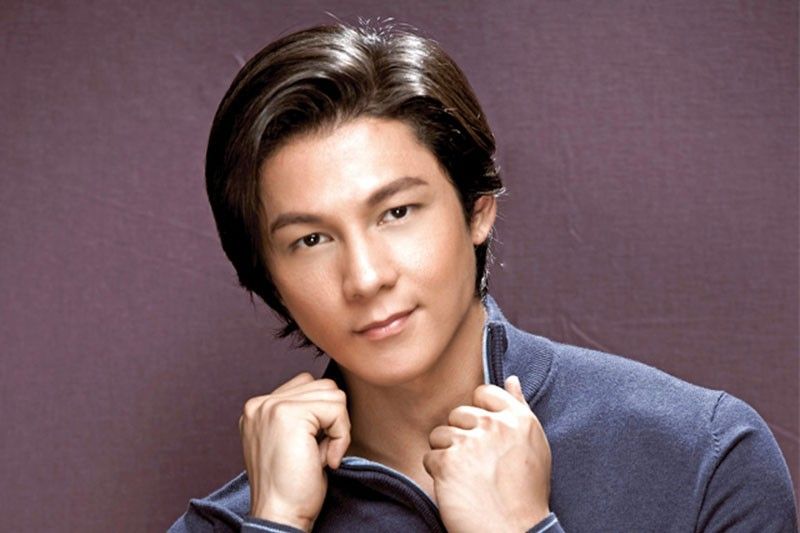 'It marked a milestone in my career, and changed the way I see things, especially where filmmaking is concerned. Ang laking tulong.'
Courtesy of Joseph Marco
What The Bridge has taught Joseph Marco
FUNFARE
-
Ricky Lo
(The Philippine Star) - June 15, 2020 - 12:00am
In the second season of The Bridge, Joseph Marco will finally appear as the live-in boyfriend of Rebecca Lim's character, radically altering the way she perceives relationships.
"Initially," related Joseph, "her character didn't believe in relationship and that was in the first season of the series."
Starting today, The Bridge premieres its new season on Viu channel. Co-directed by TJ Lee, Jason Chong and Zahir Omar, The Bridge is the Asian remake of the popular crime drama TV series based on the Scandinavian noir crime series which spawned various adaptations including the British-French series The Tunnel (2013) and the Russian series also titled The Bridge (2018).
A dead woman, cut in half, is found on the bridge bordering Malaysia and Singapore, a whodunit which two detectives from the two countries are tasked to solve, played by Malaysian Bront Palarea and Singaporean Rebecca Lim, both multi-awarded in their respective countries.
Joseph got the offer late last year.
"It was just another normal day for me. I was playing basketball when I was told about it," recalled Joseph. "Honestly, I was surprised because I didn't audition for it. It took time before it sank in."
It turned out that the Malaysian producer had dealt with ABS-CBN years ago when ABS wanted to get Malaysian actress Carmen Soo (last seen in Crazy Rich Asians) as Jericho Rosales' co-star in a teleserye (Kahit Isang Saglit in 2008 when Joseph was not yet in showbiz). When The Bridge script included a Filipino character, the Malaysian producer contacted ABS which recommended Joseph. The producer watched videos of Joseph's acting and he liked what he saw (that Joseph had similarities to the character). Soon, Joseph was packing his things for the shoot in Malaysia, first for four days last year (Dec. 1 to 4) and four more days this year (Jan. 1 to 4).
"Those eight days have a great impact on me," confessed Joseph. "Those days changed the way I look at things, especially where filmmaking is concerned. That experience was a milestone in my life; ang laking tulong sa buhay at career ko. I closely observed how the cast and the crew worked. They were very organized."
The only Filipino in the cast, Joseph said that he didn't have any "expectations" when he arrived in Kuala Lumpur.
"It was like going to the Olympics. I was overwhelmed as soon as I got out of the airport. I asked the driver who fetched me and brought me to my hotel kung mabait ang mga makakasama ko and he assured me that they were all nice."
True enough, on his first day on the set, Joseph felt like he was a member of the family.
"They were all super-nice and so down-to-earth. They made me feel welcome, like one of the family. There was no hierarchy at all. Pantay-pantay ang lahat...the directors, the cast and the crew. The actors didn't act at all like they were big stars. I was intrigued by the way the directors worked."
That awakened in Joseph a desire to work behind the camera after starring in 10 films and some teleserye (Wild Flower and Los Bastardos among them) that "burned him out" and forced him to take an eight-month respite. He longed for a change of pace, new areas to explore.
While on lockdown with his mom, his pet Dumba (an eight-month-old French bulldog) and their driver, Joseph has been preoccupied with writing a script for a film that he plans to direct. (Trivia: He has broken up with his girlfriend of one year, Celeste Cortesi, 2018 Miss Earth Philippines.)
"Something realistic," was how Joseph described his dream directorial debut, "something challenging, something dark. I've always been fascinated by dark stories, mahilig ako sa out-of-the-box stories."
Something different from Kunwari Mahal Kita, his Viva movie with Nathalie Hart which was halfway done before the pandemic happened. It's a passionate story expectedly with steamy love scenes. (He is also in the cast of Isa Pang Bahaghari, directed by Joel Lamangan for the postponed first Summer Metro Manila Film Festival/SMMFF.)
Asked how he and Nathalie would do it under the "new normal" guidelines, Joseph was clueless.
"Like when I went to Malaysia for The Bridge," said Joseph, "I don't have expectations."
(E-mail reactions at rickylophilstar@gmail.com. For more updates, photos and videos, visit www.philstar.com/funfare or follow me on Instagram @therealrickylo.)