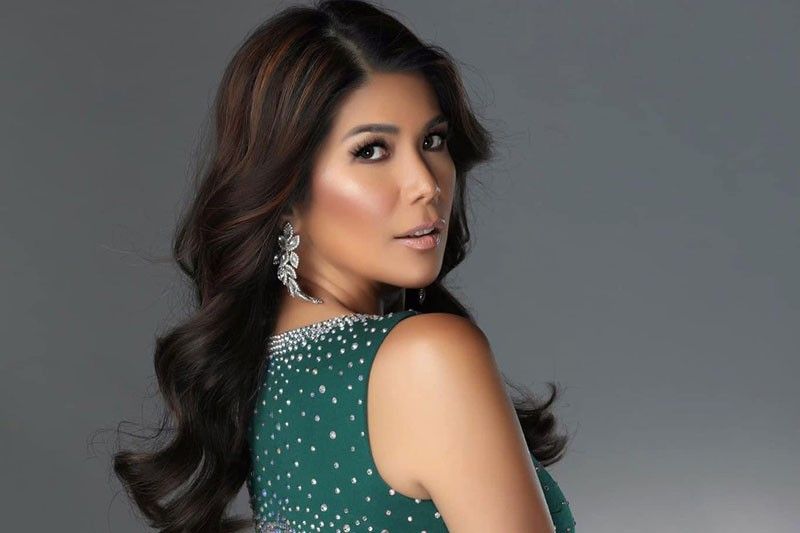 After six years in the so-called Land of Milk and Honey, the former Smokey Mountain band member is home for good, older and wiser
Geneva: America a humbling experience
FUNFARE
-
Ricky Lo
(The Philippine Star) - May 28, 2020 - 12:00am
Barely recovered from jetlag as soon as she arrived from the States last February, Geneva Cruz reported to the set of Coming Home, the Jinggoy Estrada movie which is an official entry in the indefinitely-postponed first Summer Metro Manila Film Festival (SMMFF), a brainchild of Sen. Bong Go.
"It's nice to be home," she told Funfare in an exclusive phone interview, echoing the back-home statement of other stars who have gone back from loving abroad. "It feels good. Nothing really like home."
Older and wiser now, ages apart from the 12-year-old lone female member of Smokey Mountain (SM), the band formed by Ryan "Mr. C'' Cayabyab, Geneva has gone far just like the other members (their mentor has risen to be a National Artist for Music): Tony Lambino is an Assistant Finance Secretary; Jeffrey Hidalgo is single, film director and triathlete; and James Coronel runs a few call centers and holds (with Mr. C) the rights to SM songs. ("James is locked down in Bali, Indonesia with his family," shared Jeffrey). From Mr. C: Other Smokey Mountain "graduates:" Jayson Angangan, farmer, married with child, resides in Isabella; Shar Silonga, married with children, lives in Las Vegas; Chedi Vergara, married with children, lives in Australia; and Anna Fegi, professional singer, married, lives in Cebu.
The title of Geneva's comeback vehicle (with Martin del Rosario as partner) perfectly describes her long and winding journey back home, with her six-year-old daughter London and Nikolaus "Niko" Booth, a Fil-Am who is with the US Marines based in Virginia, and a concert producer.
"He got me for a concert, started sending me flowers and notes and, before I knew it, kami na," related Geneva who is divorced (legally separated) from Paco Arespacochaga who is also based in California with his own new family. Their son Heaven, now 24, is with the sales department of Horizon, living alone, happy with his girlfriend and is into hip-hop. "Tulad ng ama niya," said Geneva, adding, "Paco and I are okay. We are good."
Her relationship with Niko, even if "long-distance," is working beautifully, thank heavens. Actually, admitted Geneva, she had an "ex" (a Fil-Australian, London's father) who proposed to her into their third month together, but it went pffft because, according to Geneva, "we didn't really know each other well; hindi pa namin masyadong kilala ang isa't-isa."
Niko is, well, something else.
"Even if we are mostly apart, because he's in Virginia and I was in L.A., he never fails to make me feel his presence. He calls and texts me every day. He's very expressive. It's not an easy relationship but he has a way of making it easier. He's different from the others. Pinaparamdam niya sa akin kung saan man siya naroroon. I have had relationships na parang palagi kong hinahanap kung nasaan, hindi tumatawag, hindi nagpaparamdam. I'm tired of that kind of relationship."
Between her "ex" and Niko, Geneva said that she was dating other guys but never went beyond that stage.
"I was busy raising my daughter," added the single parent. "I was working at a medical clinic that helped people lose weight and had skin problems. It was not a hard job but it took me time to get used to a 9-to-5 routine Mondays thru Fridays. Every now and then, producers would hire me for concerts and that's how I met Niko. We've been together for six years...my longest relationship."
Asked why she left the Philippines when her career was going well, Geneva said, "I went to the US to give birth to London. I wasn't planning to stay but then my son Heaven, who was only 18 then, needed a mother so I stayed."
America turned out to be a humbling experience.
"America has taught me how to grow, how to be more humble and how to appreciate my job in the Philippines. Ibang-iba ang life doon. Before I left, I told Arnold (Vegafria, her manager) that I didn't like acting, only for me to start missing it when I was in America. While out there, I realized that I was missing so many things back home that I took for granted."
Nothing like home, so goes the cliché. Home is where it's at.
"Showbiz is the only work I know, starting when I was 12," admitted Geneva who is staying in Las Piñas City near her cousin Sunshine Cruz (in BF Homes, Parañaque City). "I'm starting all over again."
(E-mail reactions at rickylophilstar@gmail.com.)