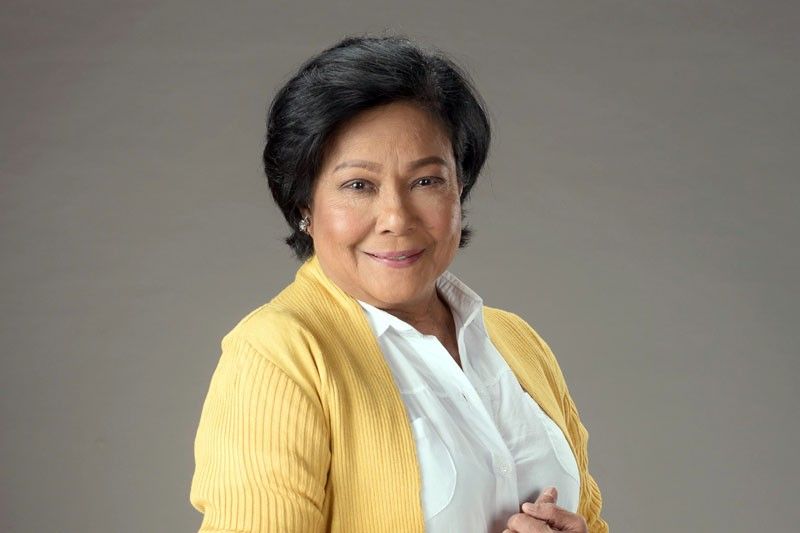 In the GMA adaptation of the Guy- Pip 1989 Regal movie Bilangin ang Bituin sa Langit, Zoren Legaspi, Mylene Dizon and Gabby Eigenmann talk about their experience with Superstar Nora Aunor.
FUNFARE
-
Ricky Lo
(The Philippine Star) - February 27, 2020 - 12:00am
Every other actor in movietown dreams of working with Nora Aunor whose eyes are so powerful, so magical, that they can mesmerize her co-stars. A single encounter with La Aunor can be a lasting experience, something to be cherished.
Funfare asked Zoren Legaspi, Mylene Dizon and Gabby Eigenmann about it. They are three of the stars of Bilangin ang Bituin sa Langit, an adaptation of La Aunor's 1989 hit Regal movie with Tirso "Pip" Cruz III, that started airing on GMA last Monday, directed by Laurice Guillen.
Zoren: It can be intimidating. I really love doing scenes with veteran actors. There are actors who can be intimidating but I choose not to be intimidated, especially not by Ms. Nora. Very challenging so in order to be at par with Ms. Nora Aunor, dapat galingan mo because she is a natural talent. Kumbaga sa singer, she's a natural belter. Gift niya 'yon.
Mylene: It was amazing! I didn't know it would be like that. I actually found myself staring at her, especially during our first scene. Hindi ako makasagot agad because I couldn't believe that I was in a scene with her. It was such a great experience. It's true what they said na may baon siyang ilaw sa kanyang mga mata and what power that comes out of her when she delivers her dialogue…nakaka-starstruck!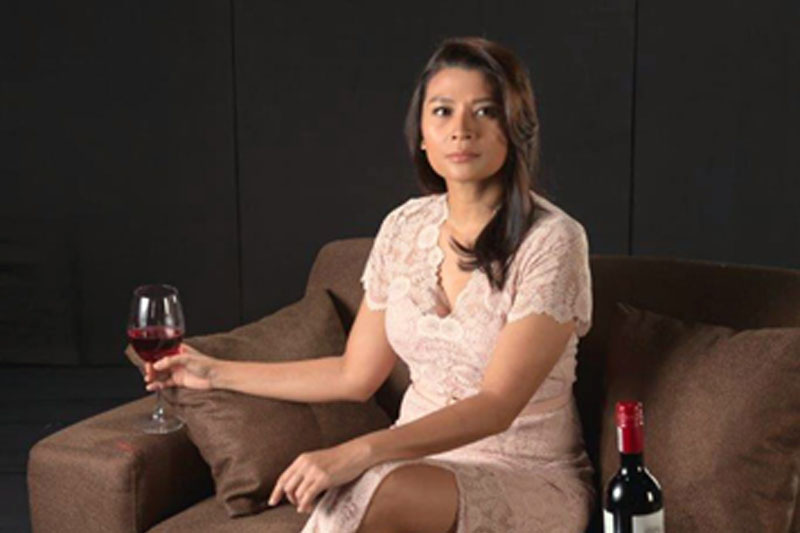 Gabby: I have yet to shoot our scenes, so I've been trying to figure out how it would go. But I remember distinctly that short scene I did with her in the Judy Ann (Santos) movie. She has this aura na wala kang makikitang yabang; you'll see an artist in her talaga. When she's about to do a scene, she morphs into her character and when the director shouts "Cut!," she doesn't let go right away pero makikita mo 'yung difference.
Since you were young when that movie was shown, have you had a chance to watch it in some other platform (DVD, etc.)?
Zoren: The moment the role was offered to me, I started asking where I could watch the movie. There's no more Betamax, no VHS, no Laserdisc. And I found it on YouTube.
Mylene: Unfortunately, I wasn't able to watch. But I've watched many Nora Aunor films.
Gabby: I was about 11 years old. I never saw it in a cinema, sa YouTube ko na siya napanood.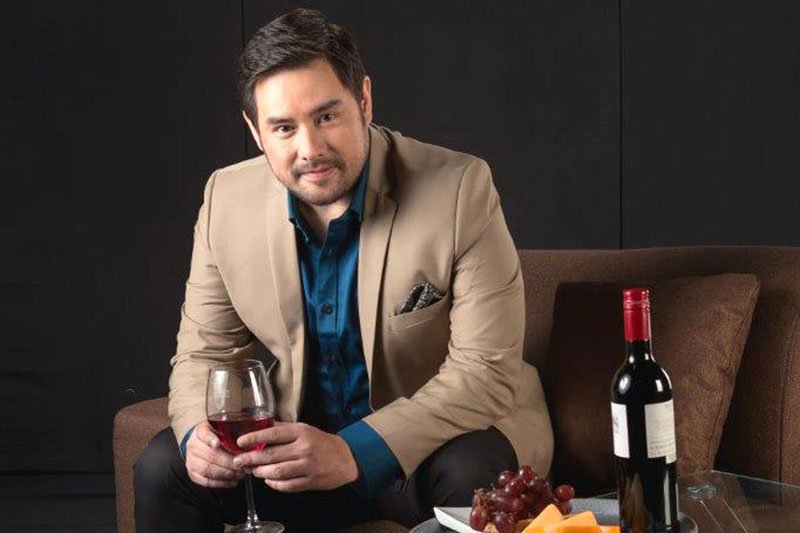 How different are your roles from those in the original movie?
Zoren: The theme of the soap is somewhat different from that of the movie. My role was originally played by Tirso. 'Yung pagiging young and aggressive ay pareho but the writer put a twist to the character, at ginawang medyo very millennial.
Mylene: As far as I know, Magnolia and Maggie dela Cruz were both played by Ms. Nora Aunor whereas in our soap there are three women playing: The mother Celes by Ms. Nora, the daughter Magnolia by me and the daughter Maggie by Kyline (Alcantara). Also, of course, there are a lot of things that need to be modernized since the film came out in 1989. We adjusted it a bit to a more modern setting. In terms of the situation of the characters, it's pretty much the same. The conflict between the mother and daughter, with the mother wanting something else for her daughter and the latter rebelling against her mother because of a known secret na 'yung mother lang ang nakakaalam.
Gabby: My character, Arthur Zulueta, was played by the late Miguel Rodriguez. It's basically the same but since it's a series, the character's exposure is made longer. In the movie, Arthur couldn't accept the reality that the baby delivered by Nora's character was not his, so he took away the child and they both died in an accident. Watch na lang what happens in the series.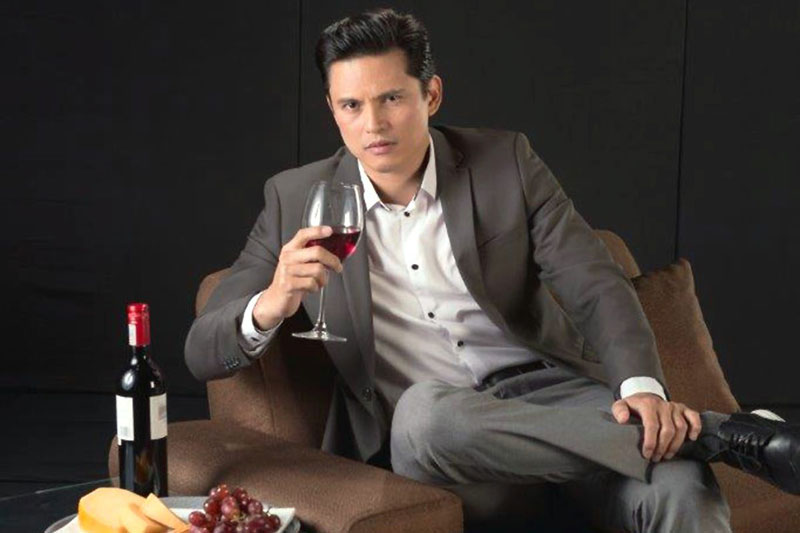 Do you have any idea of Nora Aunor's stature in the industry (when did you become aware of her existence)?
Zoren: Even as a kid, I knew that there was a Nora Aunor. My younger brother, Jupiter, pinaglihi ng nanay ko kay Nora. I know na when you say Nora Aunor, it's a big name. I was eight or nine years old then.
Mylene: My mother is a Noranian. I remember going through my mom's magazines, 'yung Kislap, and she (Nora) would always be in one of the front covers, and watching different awards nights with my mom, not live but on television, and we would sleep until late night kasi the last award to be announced was for Best Actress which was always either Ms. Nora Aunor or Ate V (Vilma Santos). When they offered me this project, I had to say yes right away even though I felt like I wasn't ready to work yet because I just finished Sahaya and I really wanted to be with my family for a while. Pero noong sinabi nila na makakasama ko nga si Ms. Nora Aunor, I really had to say yes. She is one of the greatest actresses, at least of my time. She's somebody who I wanted to work with and I wanted to see the magic for myself right before my eyes. I think walang artista ang makaka-hindi sa ganitong klaseng project.
Gabby: I come from a family of actors so familiar na sa amin na Nora Aunor is Nora Aunor, the only Superstar. There was one time when I had the opportunity to work with her, cameo role lang sa movie nila ni Judy Ann. It was a last-minute inquiry pero they called me and asked if I was available that very day so siempre wala ng tanong-tanong dahil Nora Aunor 'yan. It was short but it was unforgettable because I've known Mama Guy for quite some time since I'm friends with her children sila Matet, Lotlot, lalo na si Ian. We went to the same school. Ever since we were kids, alam na namin na Superstar siya.
(E-mail reactions at rickylophilstar@gmail.com. For more updates, photos and videos, visit www.philstar.com/funfare or follow me on Instagram @therealrickylo.)