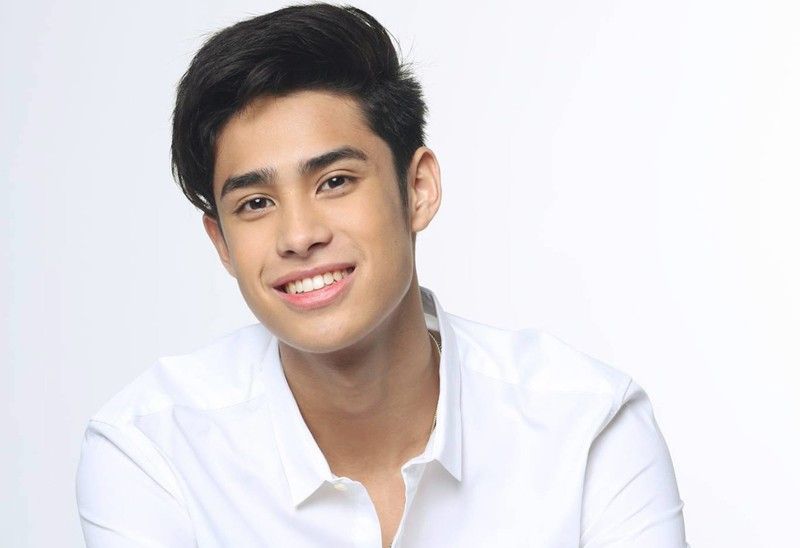 Donny Pangilinan stars in the Star Cinema movie James & Pat & Dave and iWant original series He's Into Her
Donny is in the right direction
His good looks and irresistible charm started winning scores of fans for Donny Pangilinan when he entered showbiz as a MYX VJ. Later on, the ultimate charmer even gained more followers when he ventured into acting.
Donny is equally famous on social media what with his Twitter account that currently has 1.6 million followers and on Instagram, 1.4 million followers. His recent vlog with Robi Domingo showing them holding hands instantly caught the attention of netizens.
The two did the Walang Bibitaw Challenge on Robi's official YouTube channel. The viral vlog showed Donny and Robi holding hands while walking around the mall where the latter decided to buy an external hard drive. They even tried eating at a resto still holding hands. Some would tease that a new tandem was born: DonBi.
Donny shared how the idea came about. "It was Robi who thought about us making a fun vlog together. He said, 'Let's do a fun way of breaking toxic masculinity' and I said, 'Okay, sure why not?' It was fun; game na game po ako sa mga ganyan."
Apart from it being fun to watch, the vlog also showed closeness between friends. "Sometimes people feel like there's only certain ways you can show affection towards people pero walang limits 'yun eh and we break that," he added.
Asked how did it feel after holding hands for two hours, Donny quipped, "Pasmado si Robi (laughs). I would say it's not something that's normal to me but if other people feel that's the other way of showing affection so who are we to say no?"
Truth is, there are places where people normally hold hands and there are other places or countries where hugging is common. It's just that much of what enters our consciousness, of course, comes from the culture around us. Oftentimes, people tend to stick to stereotyping. It's a nice idea that Robi and Donny somehow tried to break these stereotypes.
What Donny found truly admirable was the pleasant attitude of real-life couple Ronnie Alonte and Loisa Andalio, popularly known as LoiNie. They were comfortable exchanging ideas while shooting for the Star Cinema movie James & Pat & Dave.
The romantic-comedy is a sequel to the 2016 blockbuster Vince & Kath & James under the same director Theodore Boborol. Donny portrays the character Dave, the former boyfriend of Loisa's Pat. He's thankful that LoiNie didn't make him feel left out while they were working on the movie.
"I'm so thankful na hindi nila pina-feel na third wheel lang ako. They instantly treated me as a friend and I want to thank them for that. They never made me feel left out."
Donny used to have Kisses Delavin as an onscreen partner but since the actress transferred to another network, he is now being linked to Belle Mariano, his leading lady in the new iWant original series titled He's Into Her. According to reports, the Goin' Bulilit alum serves as an inspiration to the actor.
"Yes," admitted Donny and added, "because as you said she came from Goin' Bulilit and I've been only working with her for two months but I can really see that she wants to be in this industry. She really wants to prove herself lalo na nung lumabas na 'yung (names) cast ng He's Into Her because there were some who said she's not fit for the role and I think she's very inspired to prove them wrong and I believe she can do that. If you are very passionate with your work, nakaka-inspire po 'yun."