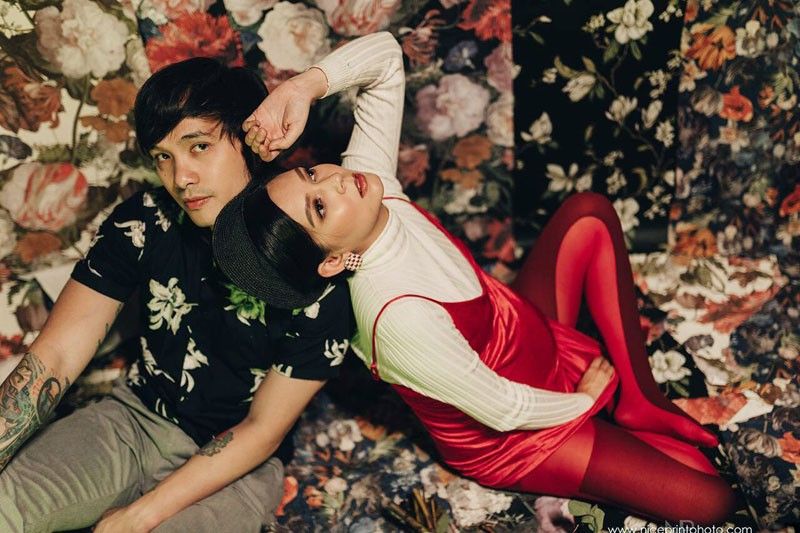 Kean Cipriano and Chynna Ortaleza are not your typical couple as you will find out in this exclusive Conversation
Aprica
Marriage should be give-and-take
CONVERSATIONS
-
Ricky Lo
(The Philippine Star) - February 16, 2020 - 12:00am
Are there lovers who shrug off Valentine's as just like, you know, any other day?
Yes, Kean Cipriano and Chynna Ortaleza are among them. No big deal, they say.
Addressing Kean, Chynna asked, "Did we ever spend Valentine's with flowers and chocolates?"
Kean: No, you don't like flowers. I don't like chocolates.
Chynna: We keep it simple, much like any occasion in our family. Masaya na tayo makakain lang sa labas. No specific day. We just try to spend it together as a couple. Unless there is work, like last year.
Kean: Like when Callalily has a show. (That's Kean's band. — RFL)
At the time of this Conversation, Kean was preparing for a gig in Bahrain but Chynna reminded him that she wouldn't let him fly because of the unrest there. (Kean flew anyway. — RFL)
"Kasi it's near Iran," said Kean.
Otherwise, they must have spent last Friday (Feb. 14) as simply as they usually did.
"O kaya yayain kita sa ibang war," Kean teased Chynna, "sa ibang giyerahan."
Marriage should be give-and-take…and much more. A sense of humor is vital in helping keep the fire burning. Kean and Chynna have it (humor) as you will see in the course of this Conversation.
Marking their fifth wedding anniversary in November this year, the couple has two kids, Stellar (turning four in April) and Salem (five months old).
"I-congratulate n'yo naman si Kean," added Chynna. "This is the longest relationship of his life."
Noted Kean, "As friends na naglalandian, two years din 'yon, may break pa."
"When we decided to become a couple," shared Chynna, "saglit lang before we decided to get married. Kasi we were thinking of having children even when we were friends."
How did you know you wanted Chynna to be the mother of your children?
Chynna: We just kinda knew we wanted children together.
Kean: Ganon ka-casual.
Chynna: I just thought that he's someone with whom I was comfortable to have a child.
Kean: Chynna thought it would be a foreigner who would marry her.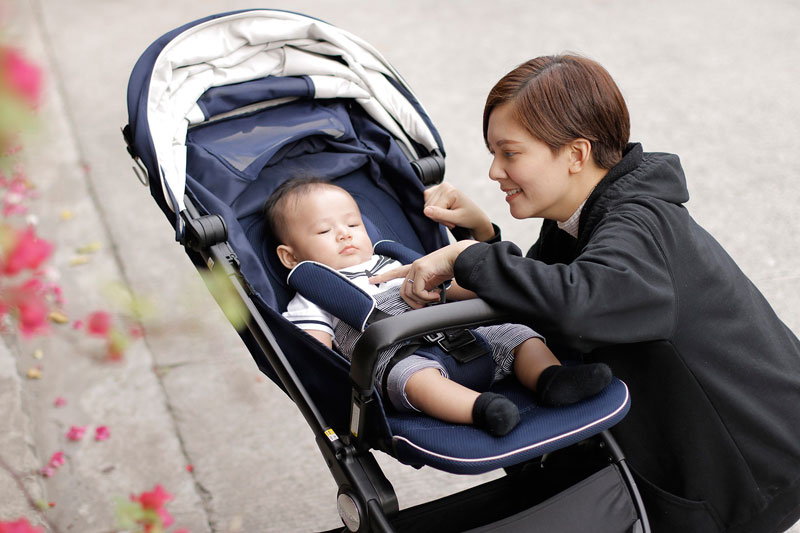 Having kids even out of wedlock?
Kean: The idea was if I had a kid with this girl, definitely everything else would follow.
They say the adjustment period continues after marriage. Anything new that you have discovered about each other?
Chynna: There's something new every day. There are a lot of funny stuff. There are things you thought would be non-negotiable when you were single, but since you're married, then you have to really adjust and understand. The thing is people change at a daily rate. Kaya nga siya commitment because the person you married four years ago may not be the same person today. And he will change again tomorrow.
So it's a never-ending adjustment huh!
Chynna: There are fixed things from childhood na hindi ma-reverse na ganon kadali. Even if you repeat it daily sa partner mo na, "This is getting on my nerves!" With Kean, it's very simple. He doesn't know how to hang his towel or the whole house is his hamper. With me, it requires a big adjustment. Pinaglihi ako sa sungit. Isipin mo sa umaga, 'yun ang height ng sungit ko.
Kean: Hindi, ah! Okey ka kaya sa umaga, bad trip ka sa gabi. Ako 'yung bad trip sa umaga, kasi kinakausap mo ako ng tulog.
Chynna: That's another thing. Since I was a child, I was trained by my mom na sa isang kalabit gising na ako, ready to function. Si Kean, mga one hour na "five minutes" nang "five minutes."
Kean: Tulog ako.
Chynna: Gising naman na, nagtutulug-tulugan lang.
Have you gotten used to being married to a rock star?
Kean: Whatever rock star means.
Chynna: When I got to know him, mabait siya. Mas mabait yan sa 'kin. When we play Race To Heaven, he gets ahead of me. He's really a good guy. Maraming nababato diyan kesyo rock star, gago, babaero, pero mabait talaga siya. I'm not saying kadiri ugali ko, pero mas mabait siya sa akin.
Do you keep his-and-hers cabinets?
Kean: Yes, though sometimes may shirt ako sa gamit niya.
Chynna: We have the same uniform, naka-black lang. So sometimes, I find my shirt in his stuff. When I was pregnant, hindi na kasya gamit ko. Now that I have given birth, we're almost the same size. Medium to large. Even sa pants because malaki balakang ko. But we try to separate our stuff.
Do you do everything together?
Kean: We do everything together.
Chynna: No hatian. He has the initiative to do what's normally conceived are for women.
Kean: I wash the dishes.
Chynna: He didn't do that at their home but he learned that early on in our marriage. Wala kaming all-around helper so he has to learn.
Kean: I wasn't really spoiled. My parents spared me from doing household chores kasi nagtatrabaho rin ako.
Chynna: He's always out and working up to the wee hours of the morning. For baby duties, everything. From changing diapers to bathing. The initial bath, usually ako 'yun. When the kid is a bit sturdier, siya na. I hear my friends complain to give the baby a bath but Kean does not. No complaint. Since we don't have maids, the dynamics at our home is pag busy ako, pag may kailangan 'yung mga bata, si Kean ang gagawa.
How are you as parents?
Kean: Maybe we should ask them…ang mga bata?
Chynna: We're trying our best.
Kean: Siguro 'yung buong experience ko as a parent, pini-figure out ko 'yung sarili ko kasabay ng pag figure out how to be a parent. We can't say we're perfect parents but we're not absent parents. We are present every day…night and day.
Chynna: We are like a moving unit. I need to access my kids as fast as I can, so if my mom is not available, either Kean or me ang kasama nila.
How do you keep a balance between showbiz and family?
Chynna: Prayers. Actually, speaking for myself, I'm just very honest with my management…what I'm able to do actively for them. We are not limited to showbiz and family. We are running a label, which means we have to manage 20 different careers for our artists. Hindi siya madali pero ang takeaway ko lang is hindi siya imposible. We have to balance things. Last year was a whirlwind because Kean wasn't healthy.
Kean: I went on a paternity leave. If I have a No. 1 priority, it's our family. Hindi katulad before na basta career, okey yan. Ngayon kasi pamilya. I even told my bandmates that nothing is more important to me than family. Of course, I have to attend to my career. I give it 100 percent. Magkaiba siya ng level of commitment. Balanse naman sa oras. Ang mas kailangan i-figure out, 'yung oras sa sarili.
What has been your toughest trial as a couple?
Kean: Raising two kids.
Chynna: 2019 was the toughest year for me personally and us as a married couple.
Kean: Many things happened. Chynna's dad died; Chynna gave birth. She had a surgery. We were running a label.
Chynna: We have individual careers.
Kean: It was a challenging year, lahat sabay sabay.
Chynna: 2019 was tough in that aspect, but in terms of our relationship, the tough part was we really had rare times to go out on dates and enjoy the company of each other without thinking of business. We were starting a label and we need to cure that in 2020. Kailangan mabigyan pa rin ng time 'yung relationship.
What do you usually argue about, and how do you settle it?
Kean: Time.
Chynna: Kean actually asked me, "How's married life? Is there something you discovered about me that you did not expect?" My husband is a person who likes to accomplish a lot of things. He has a lot of ideas. Feeling niya he's limitless, which is admirable. When you think about it, a person is limitless. My personality is, "Yes, we are limitless but we cannot be masters of all things all at once."
So d'un kami nagkakaroon ng conflict in terms of perspective. Kasi game ako na pasukin mo lahat ng bagay na 'yan pero huwag sabay-sabay kasi walang mag-e-excel. Sabi ko nga, "Give me your top three priorities and work on that. If something doesn't fit, drop that." Kean thinks he can do it all. Kailangan mo balansehin. If you do 10 things all at once, two to three things will suffer.
Kean: When she is grumpy, nagsusungit. It gives me a bad trip.
Chynna: He keeps telling me na, "I get affected when you're grumpy."
Kean: It's how you react to things kasi. It affects our day. If we're on a bad trip while doing this (Conversation), bad trip din kayong lahat. Bad vibe is very contagious. I want a home with a good vibe, maaliwalas and naka-smile lahat. Kapag masungit ka, bad trip lahat.
(E-mail reactions at rickylophilstar@gmail.com. For more updates, photos and videos, visit www.philstar.com/funfare or follow me on Instagram @therealrickylo.)