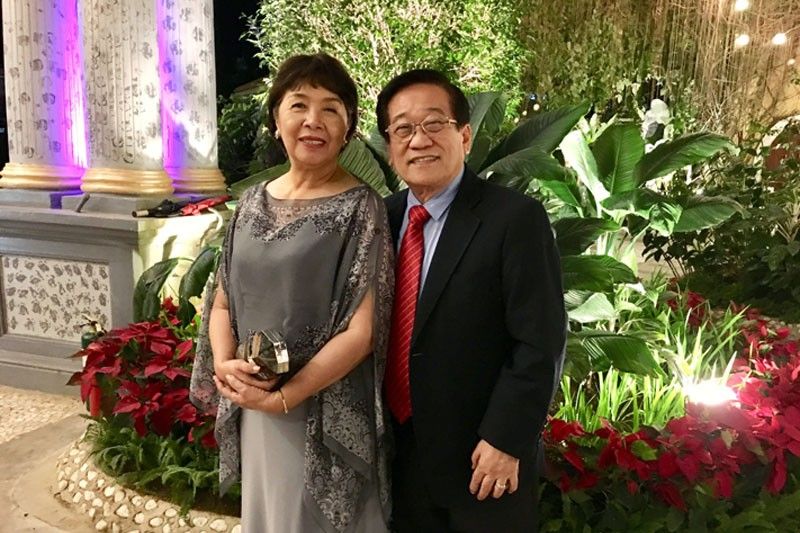 Election lawyer Romy Macalintal and his wife Mila. Romy has his regular program, Senior Moments, on DZRH radio and cable TV, aired every Saturday from 9 p.m. to 10 p.m., where he reads love poems and plays love songs with celebrities and gives advice to senior citizens and persons with disability of their rights and privileges under the law.
(The Philippine Star) - February 14, 2020 - 12:00am
Dear Valentine by James J. Metcalfe from his book, Poem Portraits, 1953 Edition, was his first book of verse and whose "love portraits are those of a person in love once and in love forever." Metcalfe wrote 10 books of poems for all occasions — love, life, home, faith, patriotism, friendship and prayers — all in rhythmic form. In the '50s and '60s, his poems appeared in more than 100 newspapers in the US, Canada, Mexico and Ireland and were used in Hallmark greeting cards.
Dear Valentine
By James J. Metcalfe
Deep in my heart, dear valentine I love you every day
Deep in my heart I try to find, the words I want to say.
You are my every joy in life, each happy song I sing
You are my faith and courage, you are my everything.
There is so much my darling, that I long to do for you
To lighten all your burdens, and to prove my love is true.
I wish that I could paint your dreams, and make them soft and sweet
I wish that I could gather stars, and lay them at your feet.
I want you, darling, every day, I want you to be mine
Because you mean the world to me, my own dear valentine.
Prayer to Saint Valentine
We honor you St. Valentine, who died a martyr's death
We want to be like you on earth, with every deed and breath
Help us to keep our wedded vows, whatever life may bring
And in our love for God, to be prepared for anything.