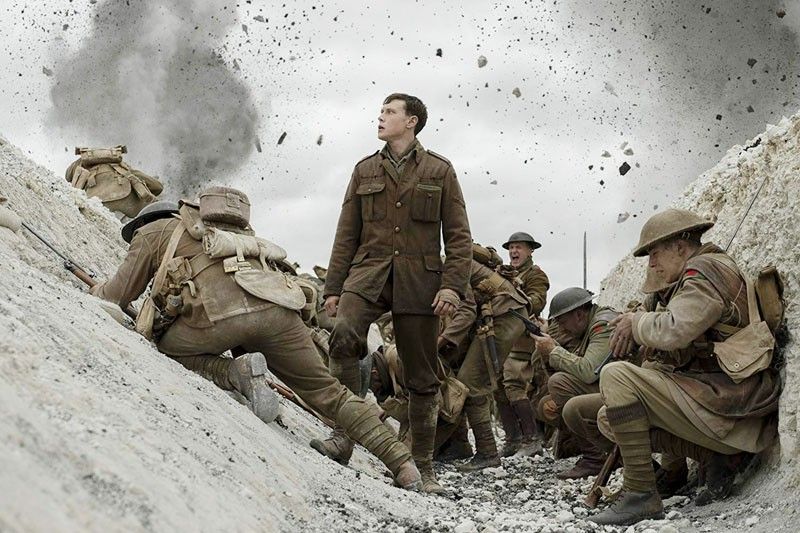 Sam Mendes' WWI epic stretches what's physically possible with the film medium
Why 1917 is the Oscars frontrunner
2019 was one of the best years in film. It highlighted Bong Joon-ho's crackling satire-thriller Parasite and Martin Scorsese's plaintive mob introspection The Irishman. But stacked against films as dynamic as these, Sam Mendes' WWI epic 1917 still has the capacity to run away as the Best Picture winner. How?
1917 stretches what's physically possible with the film medium. Film is unique because it is the only art form that animates movement, and it is powerful because that creates an illusion. The best films are remembered as such because they don't break that illusion; there's not a bad line, a questionable joke or incoherent plot point that pops the delicate bubble of disbelief. 1917 not only leaves that illusion intact, but epitomizes the poignance of cinema if it transcends its physical limits completely.
What if a film could lift you from your seat and walk you through an unbroken adventure in history? 1917 is shot in real-time and edited so that it appears as one continuous take. The effect is not only novel for a war film, but also incredulously immersive and shockingly visceral.
While Alejandro González Iñárritu's Birdman was also a one-take, it was largely filmed in controlled indoor sets. In the cavernous trenches and spacious French countryside of 1917, that protection wasn't an option for Mendes.
Mendes' film is a culmination of technologies that push the barrier of what's possible with cinema. A new compact, lightweight ARRI camera made it possible for crews to complete unnaturally long takes on foot. An innovative system of wires allowed crews to film hand-held, before attaching the camera to a rig and continuing the shot remotely.
Cinematographer Roger Deakins was unflinchingly committed to natural light, and that meant filming almost exclusively in cloudy weather so as to maintain lighting consistency. Sets were measured precisely by measuring actors' steps before finalizing production designs. All of this meticulous planning, combined with technical mastery, makes 1917 a landmark achievement that will hold its own place in film history.
1917 has swept Best Picture wins at the Golden Globes, Producers Guild of America and British Academy Film Awards (BAFTAs). The last time a film lost Best Picture at the Oscars after winning all such precursors was Brokeback Mountain losing to Crash in 2006.
1917 is nominated for 10 Academy Awards, including Best Picture, and barring a historical upset, it's all set to take home the biggest prize.