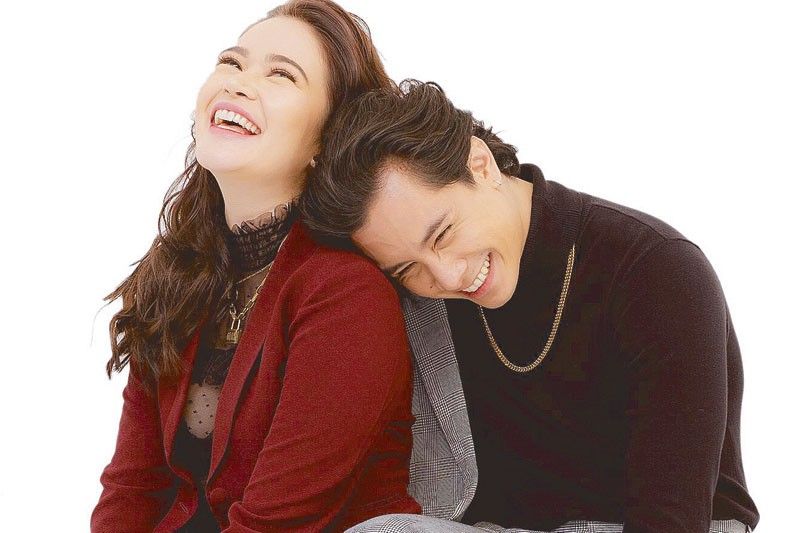 Bela & JC: A non- loveteam that clicks
CONVERSATIONS
-
Ricky Lo
(The Philippine Star) - February 2, 2020 - 12:00am
They don't have to pretend (and therefore "fool" the public) that there is something more than make-believe between them. And yet, Bela Padilla and JC Santos click as screen sweethearts as proven by their first two starrers, Viva Films' 100 Tula Para Kay Stella (well received by moviegoers during the 2017 Pista ng Pelikulang Pilipino/PPP) and The Day After Valentine's. They star in the Viva 2019 MMFF blockbuster (top-grosser), the Aga Muhlach starrer Miracle in Cell No. 7 but not as sweethearts (they didn't even have a scene together, she as the lawyer-daughter of Aga and he as one of Aga's co-prisoners).
The "non-loveteam" is back in On Vodka, Beers and Regrets, another Viva offering written and directed by Irene Villamor (Sid & Aya, Not A Love Story, Meet Me in St. Gallen and Camp Sawi) which is about Jane Pineda (Bela), a washed-up actress and former child star whose career has hit rock bottom. Struggling to get projects and trying to escape from a big scandal, Jane seeks solace in alcohol. One drunken night at a bar, she meets Francis (JC) in whose company she finds comfort.
JC said that it was Bela who sent him the script, saying he might like it.
"I fell in love with the story as soon as I read it. Sobrang ganda! I told Bela that I was 'game' even if we had to do a dozen movies. Our working relationship has been honed; we are comfortable with each other. Incidentally, in case moviegoers have forgotten, our characters never got together in our two movies, hindi sila nagkakatuluyan sa ending."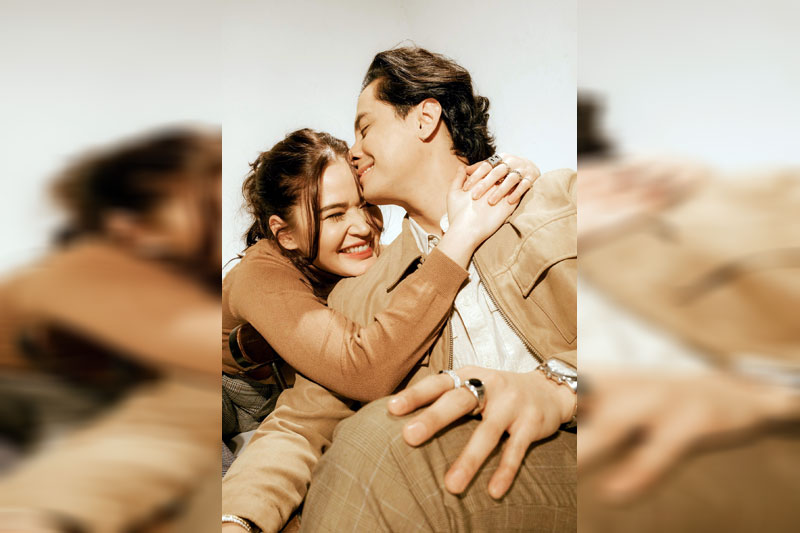 In this Conversation, Bela and JC talked about how and why they tick as a (non)-loveteam.
How different are your roles in On Vodka, Beers and Regrets from your first two films (100 Tula Para Kay Stella and The Day After Valentine's)?
Bela: We're way more mature in this movie. And we also grew as individuals behind the camera since our last film, so our performances are more nuanced, more subtle.
JC: Almost the same. But Francis is more expressive because he is a musician.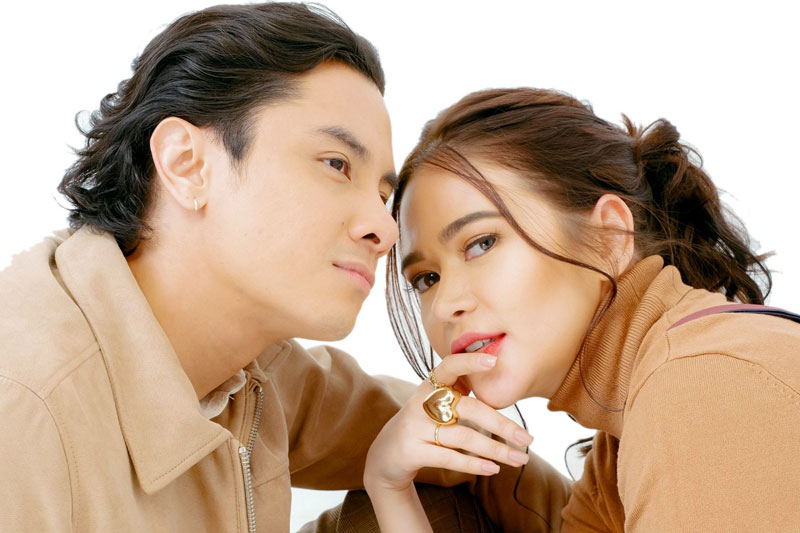 Is there anything about your characters that reminds you of yourself?
Bela: I play an actress in the film, so maybe that.
JC: I laugh at the difficult situations.
You are not an item in real life, so to what do you attribute your appeal/attraction as screen sweethearts?
Bela: I'd like to say a hunk like JC and I share a special bond that was built with a lot of respect for each other and for our jobs. Maybe that's why we never even tried to date. But the people who patronize our films feel that honest, genuine care we have for each other and for them as well. They know we won't give them a movie together that we aren't proud of.
JC: I feel the same.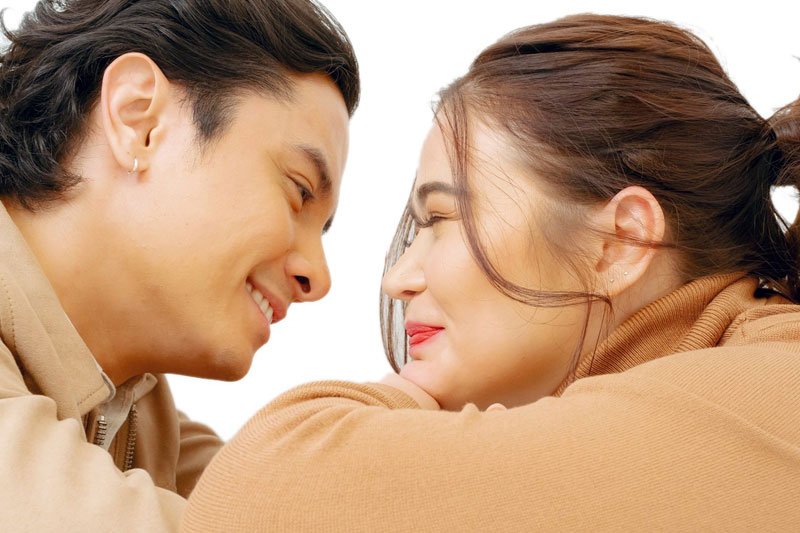 Wasn't there some kind of an attraction the first time you worked together?
Bela: I was working on a soap while filming Stella, so I was too tired to really figure my personal life out, hahahaha!!!
JC: I think that for the whole chemistry to work, you need to have some kind of attraction.
How similar or different is the way you spend Valentine's?
Bela: I don't know how he does it.
JC: This time, we're gonna be spending time with a newborn baby. (During the movie's presscon, JC announced that he and his high school crush, Shyleena Herrera [a chef], have gotten married and they are expecting their first child any day now.)
(To Bela) You are fancy-free so how's Valentine's for you this year?
Bela: I will be filming an exciting project in Korea!
(To JC) How did you and your wife meet and match?
JC: We both decided to meet after a shoot I did last September 2018 in Pampanga. We both enjoyed traveling, movies, games and animé. We are having our church wedding this year.
(To JC) Do you have a name for your forthcoming child?
JC: River Aletheia Santos.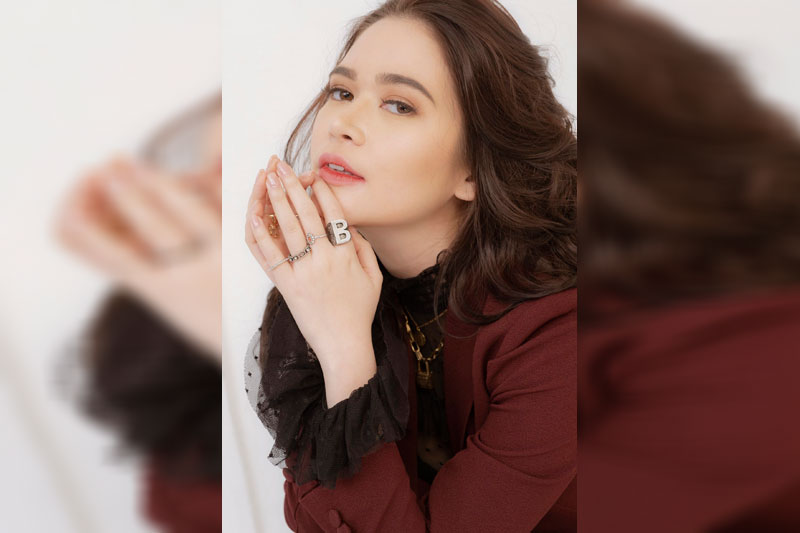 (To Bela) Is it your choice to stay single and for how long?
Bela: I don't really dwell on it too much. But really there hasn't been an opportunity for me to date in recent time with the amount of work I've been assigned to do. And I'm comfortable with that set-up.
Have you been "burned" by any of your past relationships and became choosy, standards too high?
Bela: I believe you don't need to be "burned" to set your standards high. And yes, my standards are quite high.
JC: Yes. But I became more patient at the same time.
(To both) Do vodka and beer help ease a broken heart?
Bela: No, but it'll make you forget that you have a broken heart for a few hours, no?
JC: I don't know po.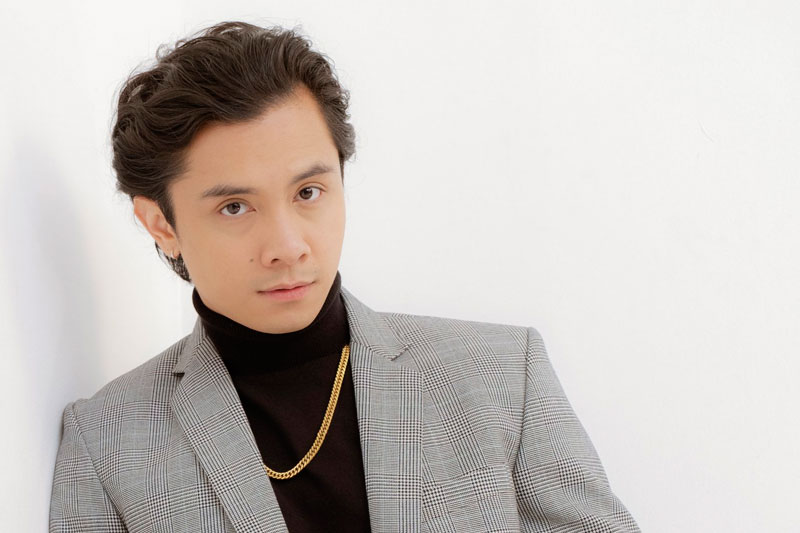 What Valentine song makes you cry or feel sad?
Bela: Not a Valentine song, but anything by Coldplay makes me feel.
JC: You Were There by Southern Sons.
What was your most memorable Valentine's?
Bela: Being surprised at home with balloons and food (super simple and sweet) when I specifically said, "Nothing for Valentine's this year, please."
JC: I don't usually celebrate Valentine's Day. But this year will be memorable because of our upcoming baby.
(E-mail reactions at rickylophilstar@gmail.com. For more updates, photos and videos, visit www.philstar.com/funfare or follow me on Instagram @therealrickylo.)