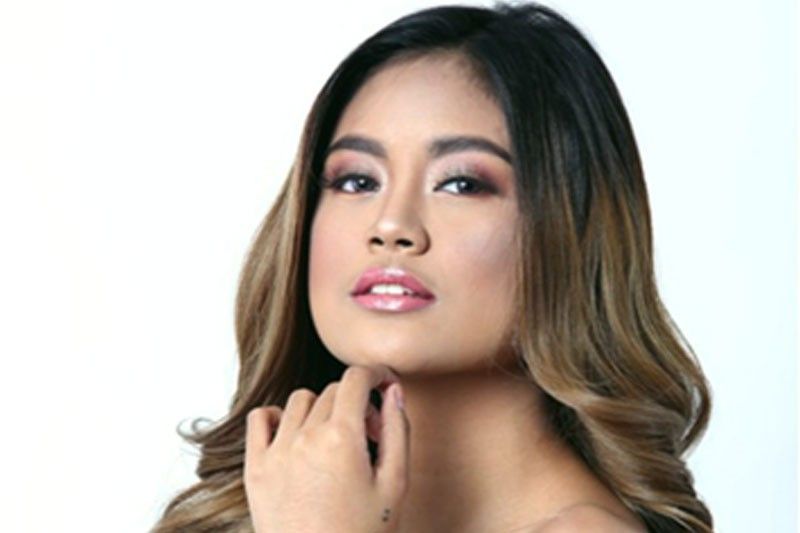 Maria Laroco and her First Love
Jerry Donato
(The Philippine Star) - January 31, 2020 - 12:00am
Singing is Maria Laroco's first love. The X-Factor UK's Six Chair Challenge contestant and finalist affirms that in a Valentine's solo dinner concert aptly titled First Love on Feb. 14 and 15 at the Iagos Restaurant in Tomas Morato.
"It's (dubbed) First Love because my first love is singing," the EMC Entertainment, Inc. talent gave The STAR the idea behind her musical presentation. "It has always been my passion to sing." Proofs to that are her humble beginnings that saw her sing a tune at the age of three, join singing contests and compete in TV tilts such as The Voice Kids Philippines and the X Factor UK. "At five, I realized that I wanted to sing. It's what I love to do." Maria credits her budding career to her supportive family, friends, following and management. Come performance night, her voice and her grateful heart will do the talking as well as the storytelling. Let Maria entertain you.
"(There will) be a variety of songs from the '80s and '90s to 2019 and (early) 2020," she said of her repertoire. "There's gonna be a medley (of songs from artists like) The Beatles, there will be OPM [Original Pilipino Music] songs."
"I will showcase my versatility and (I will sing) mostly male songs," she added. To Maria, performing tunes originally sung by male singers is a challenge and she's up for it. "You know, (I think) male and female songs are different. Male songs (do not require) birit and (are done in a) super mellow way, kung may birit, konti lang. If we women perform (their songs), we will do (them) differently. Some artists, including myself, like challenges, we try to put our own flavor to the song and make it our own. I'm giving (the songs) a female perspective and… I find it very interesting."
Taking off from there, Maria will croon Bruno Mars and Michael Bolton medleys.
Asked how X Factor UK helped her recording career, Maria said, "Well, it has helped me a lot. It's one of the reasons why I am here. I consider it a huge blessing, you know I got the chance to compete in the show. I got invitations from TV stations. Finally, I'm getting noticed by people."
Last December, Maria released her latest single, Pilit Pa Rin, under EMC, on digital platforms such as iTunes and Spotify. "The song is about (the composer's) love story (which tells) his heartbreaks. It's still about remembering what has happened before na dati kayong sweet pero ngayon wala na. She also recorded an album Just Maria, released under an American label. Either in March or April, Maria will hit the recording studio for a new album, produced by EMC. She will explore pop-R&B this time. Ariana Grande, Halsey, Sia, Cardi B and Bruno Mars are some of the artists she listens to. Maria also expresses her interest to do musical collaborations with local and foreign artists and mount solo concerts and tours.
Although singing is her first love, Maria also looks forward "to see myself on the big screen someday. I also wanna be an actress." Do we see another crossover talent? We'll find out.
For details, call 0926-6789722, 0917-1761369 or 0936-6982077 and look for Hyacinth or Michelle. Ticket price is P1,500 (inclusive of buffet dinner).