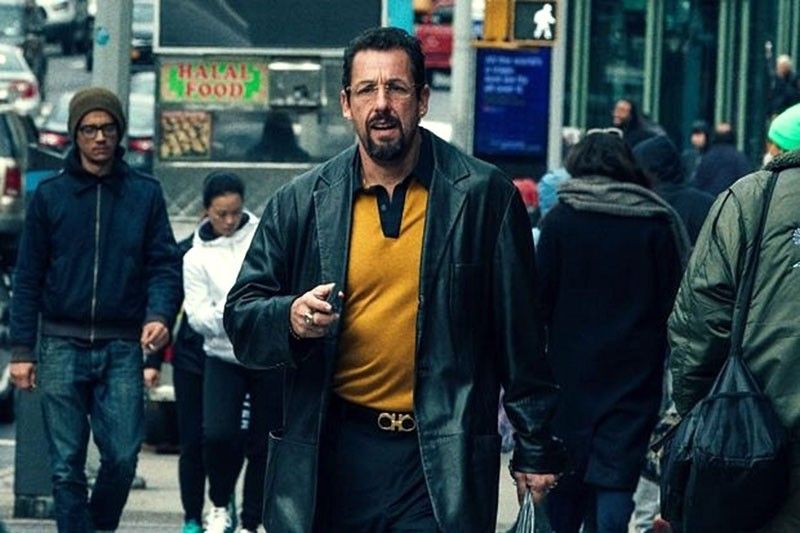 Adam Sandler gives a careerdefining performance as Howard Ratner in the movie
Redemption for the Sandman
Most films start with a preposterous notion which requires viewers to take one giant leap in logic away from reality and towards cinematic fantasy. For instance, in Avengers, it's the notion that superheroes roam the Earth — if this concept does not fly with audiences, then the whole film doesn't work. In Uncut Gems, that big leap is the counter-intuition that Adam Sandler can act well.
But Sandler disappears so completely into his role that it's not amiss to say he was snubbed for an Academy Award nomination. That is a sentence I never thought I'd write. Sandler gives a career-redeeming performance as Howard Ratner, who triples as a New York jeweler, a dismissive father who prefers the company of a mistress, and someone so duplicitous a wink from his asinine smile is enough to make Machiavelli roll circles in his grave.
When Ratner lands possession of a rare Ethiopian gem, the film devolves into a multi-layered cat-and-mouse chase. Inevitably, it leads to a perpetuated cycle of bets and debts that leaves Ratner running for his life from multiple creditors.
Uncut Gems is a parable about power, greed and pitiful persistence in the face of inevitable failure. Directors Josh and Benny Safdie concentrate on these themes into the most repulsive, dissonant and frankly pathetic protagonist in recent memory. But viewers follow Ratner not because they feel sorry for him — but because Uncut Gems is driven by propulsive frustration and tension, a dichotomy which makes for an uncomfortable but seductively addicting viewing experience.
Ronald Bronstein edits Uncut Gems at such a breakneck pace it most closely resembles the insomniac paramedic thriller Bringing Out the Dead, or the last hour of Goodfellas, when Henry Hill (Ray Liotta) goes on a drug-induced, paranoia-laced stupor avoiding a helicopter he swears is chasing him. It certainly makes sense that Martin Scorsese served as an executive producer for Uncut Gems; the film reads more like a grounded, uncomfortable experience than a conventional narrative film.
Uncut Gems is final proof that Sandler's true calling is dramatic acting (having previously starred in Paul Thomas Anderson's Punch Drunk Love and Noah Baumbach's The Meyerowitz Stories). It's also proof that the Safdie brothers are electric filmmakers, poised to take Hollywood by storm after a career in indie super-hits.