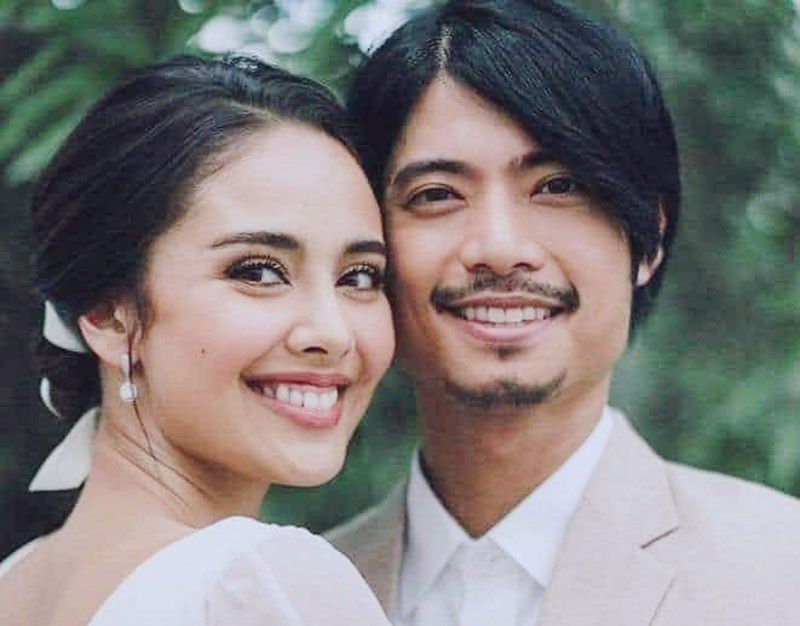 2013 Miss World Megan Young and Mikael Daez exchange vows last Saturday, Jan. 25, at San Roque Chapel in Subic, Zambales, followed by reception at El Kabayo Stables.
Aces & Queens Facebook courtesy of stylist Gideon Hermosa
Simple wedding caps 9-year romance
FUNFARE
-
Ricky Lo
(The Philippine Star) - January 27, 2020 - 12:00am
No announcement. No invitations. No fanfare.
So unlike most showbiz couples who make a big fuss about their engagement (some of which don't usually end up at the altar, but only in the publicity mill), what their 'dream' wedding is even if planned two years later (again, some of which remain only in dream and not in reality), where the honeymoon will be (even if they've been living together and blithely honeymooning), and which network will bid the highest for the coverage (now passé, no thanks to the social media that has rendered such gimmickry so yesterday!).
Megan Young was as radiant as the day she won the country's first Miss World crown in 2013 in Indonesia when she said "I do" to Mikael Daez, her boyfriend of nine years, at 2 o'clock in the afternoon last Saturday, Jan. 25, at San Roque Chapel in Subic, Zambales, followed by the reception at El Kabayo Stables, also in Subic. (Trivia: Megan has become the favorite of Miss World organizers who invite her as host of the annual beauty search like the last one in London)
Again, unlike some beauty queens who drop the boyfriend faster than the crown lands on their pretty heads, Megan and Mikael have stuck to each other through thick and thin, come hell or high water, rain or shine, dry or wet season, enjoying traveling the world together as if to prove that, yes, there is forever.
The newlyweds are as public as "public properties" are deemed to be and yet they have managed to keep a big piece of their privacy and sharing their beautiful moments together only by limited postings on social media. They are probably the most wholesome, the most lovable, the most admirable and most ideal couple who are very much part of the limelight and yet, again, successfully shielding themselves from the harshness and unkindness of it. They enjoy an untainted image that is so exceptional in a field that leaves nobody without a trace of mud in the face.
True to form, Megan and Mikael opted for a simple wedding witnessed only by family members and close friends.
Mikael posted this on his Instagram, complete with a laughing and heart emoji: Hello, Megan Young-Daez and it's time for me to get used to Mikael Daez-Young.
And Megan's younger sister Lauren posted a photo of the newlyweds about to kiss at the altar, calling them, "Bonez and Fofo forever!"
Asked where the honeymoon would be, Megan texted Funfare, "Wala pang planong honeymoon. May trabaho pa."
(E-mail reactions at rickylophilstar@gmail.com. For more updates, photos and videos, visit www.philstar.com/funfare or follow me on Instagram @therealrickylo.)