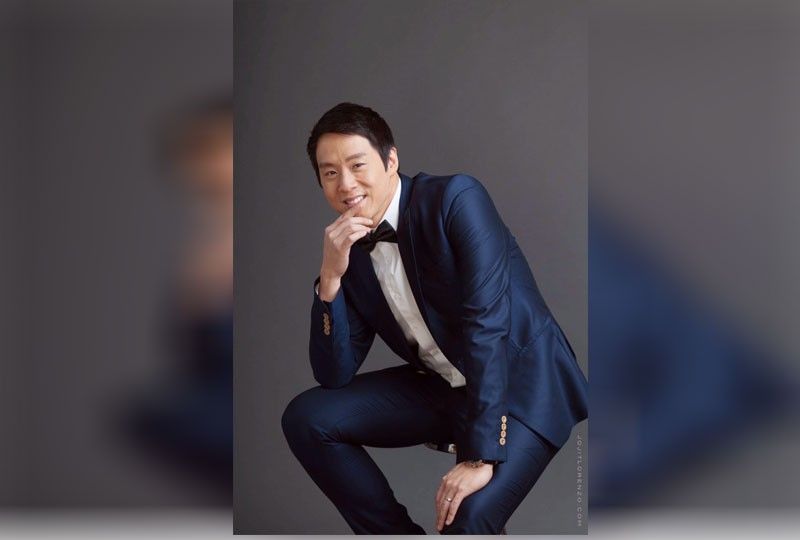 What makes Richard Poon durable
FUNFARE
-
Ricky Lo
(The Philippine Star) - November 20, 2019 - 12:00am
Eleven years in the business and Richard Poon is still very much around while some of his contemporaries have been eclipsed by the influx of younger artists.
"You see," Richard told Funfare in an exclusive interview, "when you are just starting, you have too much to prove. But once you've made it, you have to deal with sustainability. The transition…from unknown to known…can be challenging and can cause some people to be depressed. I'm thankful that I didn't experience depression. First, I have a good manager (Erickson Raymundo, head of Cornerstone & Spring Films) and second, I know where I'm strong and where I'm weak, and I don't stray into where I'm weak. I stay where I'm strong and that's the big band."
That's what Richard will perform in RP10 The Repeat on Dec. 6 (Friday night) at the Newport Performing Arts Theater of Resorts World Manila (RWM), an updated version of the concert last year that marked his 10th anniversary in showbiz. Directed by John Prats for Noble Five Entertainment, Inc., the concert will have as guests Sitti and Ice Seguerra. Richard's 21-piece big-band orchestra will surprise the audience with new flavors to the standards, exciting arrangements for contemporary and OPM hits. (For tickets, call Ticketworld at 8891-9999.)
The concert was supposed to be titled RP11 but then Richard decided to retain the original title after a Chinese lady who watched the concert liked it so much that she (and partners) decided to produce the repeat.
"Big band singing is different from doing pop," explained Richard who has been at it way back when he wasn't even in showbiz. "It's just like talking," he added and started clicking his singer and launching into a few lines from The Way You Look Tonight…Some day when I'm awfully low, when the world is cold I will feel the glow just thinking of you… "It's something like you are talking to the audience."
Richard bears in mind tips from his Taiwanese mother who is an opera singer whom he sought when he performed in a concert with Jose Mari Chan a few years ago. In a duet of the Joe Mari hit Beautiful Girl, Joe Mari told Richard to do the Chinese version.
"I asked for advice from my mom and my dad (Who died last year. – RFL) about the pronunciation…you know, 'Tama ba ito?'…because I didn't want to disappoint the Chinese in the audience. My mom told me, 'Even if your pronunciation is not very accurate, don't forget the feeling.' Kasi kahit malinis ka kumanta pero hindi mo nararamdaman ang message ng song, butas ka."
In hindsight, Richard was grateful that he made peace with his dad before he died. The dad used to own and manage the Mr. Poon restaurant where Richard served as cook for six years.
"I left the family in 2000," confessed Richard without elaborating. "But when you prove that you can make it by yourself, he will appreciate it. I'm happy that before he died, my dad had watched all my concerts. He would ask for tickets from me."
Since then, Richard has starred in several concerts both here and abroad and released 10 albums (120 songs in all).
Asked what his three favorites among his songs, Richard named I'll Take Care, Kahit Maputi and The Last Time (the No. 1 most requested song during weddings), plus Take You Home, a lovely and melodic inspirational song that he wrote 16 years ago.
Being married to doctor-actress Maricar Reyes is among the things Richard is proud of.
"She's mabait and matalino," said Richard, adding, "but we are not a perfect marriage. Like any other couple, we also fight…we fight a lot, hehehe!!! It's because of my being OC (Obsessive-Compulsive). You know, you seldom fall in love with somebody who is like you."
They say that you are never a success unless you have done three things: 1). Plant a tree; 2). Write a book; and 3) Have a child. The couple has done the first two but is not pressured to accomplish No. 3.
"If it comes, it will come," said Richard, "If not, well, we wait for the right time."
History tackled in Damaso
Opening nationwide today is Damaso, an all-star-cast movie inspired by but not entirely based on the characters of Dr. Jose Rizal's novel Noli Me Tangere and El Filibusterismo. What's new is that the story-telling is done through songs, more than a dozen of them, and it must be interesting to watch how director Joven Tan has done it.
"Damaso is actually a movie within a movie," explained Joven during the presscon.
It's about a group of filmmakers doing a historical movie on the heels of the box-office success of Heneral Luna. In the process, they succeed in making a movie about Padre Damaso (history students know who he was, right?).
Cast as Sisa is Vina Morales who readily accepted the role when she learned that it required her to sing.
"I love the songs about a mother looking for her missing songs Basilio and Crispin," said Vina. "I can sing and at the same time aarte ako. Ganda!"
Other members of the cast are: Arnell Ignacio as Padre Damaso, Ejay Falcon as Elias, Leo Martinez as Kapitan Tiago, Lou Veloso as Filosopo Tasyo, Ariel Rivera as Kapitan Pablo, Mon Confiado as Padre Salvi, Pinky Amador as Donya Victorian, Carmi Martin as Donya Consolacion, Ian de Leon as the Maestro, Aiko Melendez as the producer, Riva Quenery as Maria Clara and Bidaman discovery Jim Macapagal as Crisostomo Ibarra.
Do watch Damaso and learn more about Philippines history.
Looking forward to U2
Manila concert Dec. 11
More than a week after the opening of the SEA Games at the Philippine Arena (with a capacity of 55,000), U2's Joshua Tree Tour will be held at the same venue, produced by MMI Live.
(Tickets to U2: The Joshua Tree Tour are available at www.smtickets.com and are priced at P5,250, VIP Floor; P17,950, Red Zone; P20,499, Lower Box A Premium; P19,499, Lower Box A Regular; P17,999, Lower Box B Premium; P16,999, Upper Box B Regular; P15,999, Upper Box A Premium; P14,499, Upper Box A Regular; P8,499, Upper Box B Premium A; P7,499, Upper Box B Premium B; P4,499, Upper Box Regular; and P2,499, Upper Box Sides.)